Foreign Secretary Alan Peter Cayetano says he will serve President Rodrigo Duterte 'in a different capacity'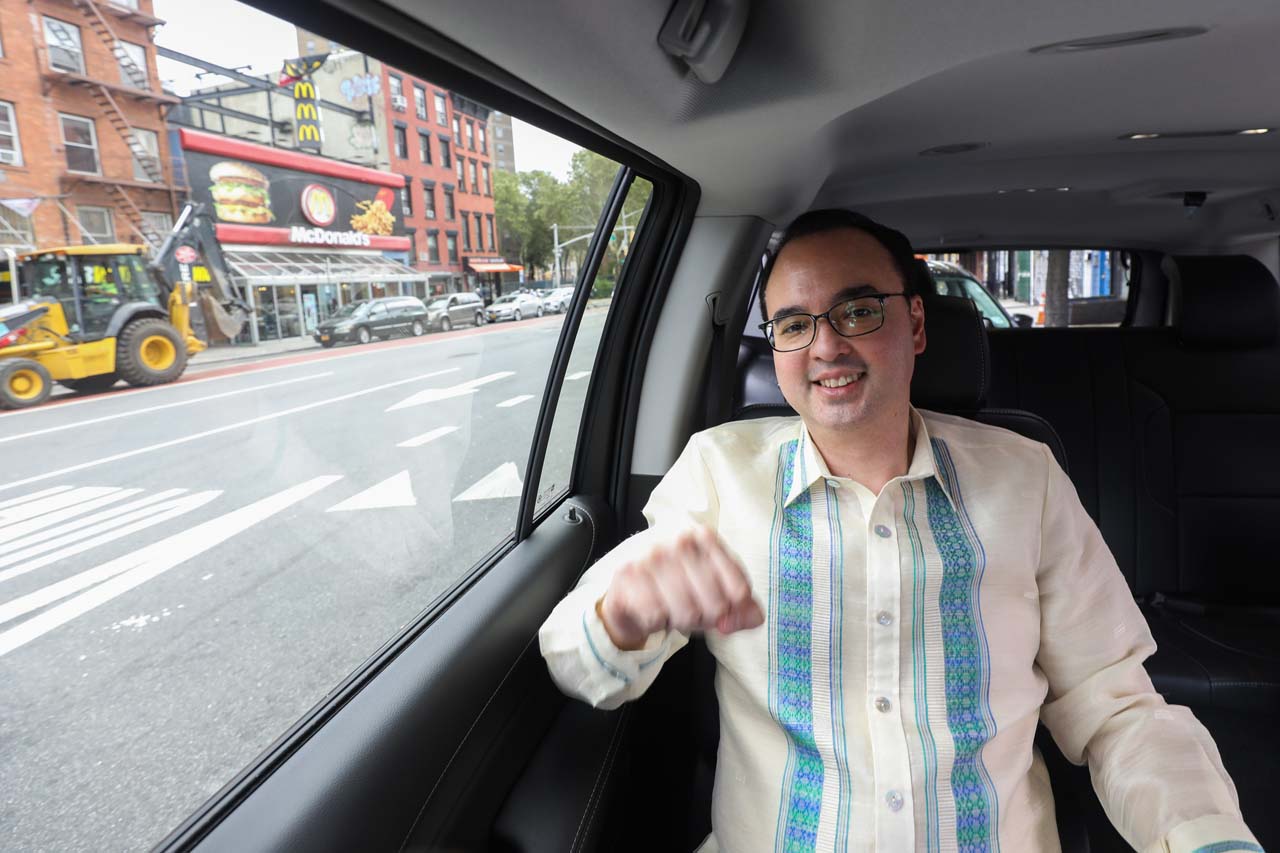 MANILA, Philippines (UPDATED) – Foreign Secretary Alan Peter Cayetano confirmed on Wednesday, October 10, that he will make a "possible return to Congress," as he said he vowed to fulfill his commitment to President Rodrigo Duterte "in a different capacity."
Duterte announced on Tuesday, October 9, that Cayetano will quit the Department of Foreign Affairs to run as representative in his district. 
"I promised the President that I and the Cayetanos will support him from Day 1 to the last day of his Presidency and, of course, even beyond that. I have always believed that President Duterte's success is the success of the whole country," Cayetano said in a Facebook post past 4 pm on Wednesday.
"We will fulfill that commitment, albeit in a different capacity. It is time for me to come home to Taguig and Pateros. Although I never left and continue to live in Bagumbayan, Taguig, I have missed the daily intertwined life with my neighbors and brothers and sisters in Taguig and Pateros," Cayetano added.
Cayetano then thanked Duterte, members of the Cabinet, his friends in Congress, and his family for their support through the years.
"We are grateful to our fellow workers in government, particularly the men and women of the Department of Foreign Affairs. You may be the people 'behind the camera' but you do all the heavy lifting and get things done," said Cayetano.
He added, "I thank the many members of the Senate and the House who as early as last night have welcomed my possible return to Congress and expressed their unconditional support."
"We ask for prayers as we embark on this new, exciting journey. Let us draw the line and fight for real and meaningful change," Cayetano said. – Rappler.com