The Commission on Elections says 'no proof was introduced' to refute Senator Loren Legarda's claim that she resides in Antique, not Malabon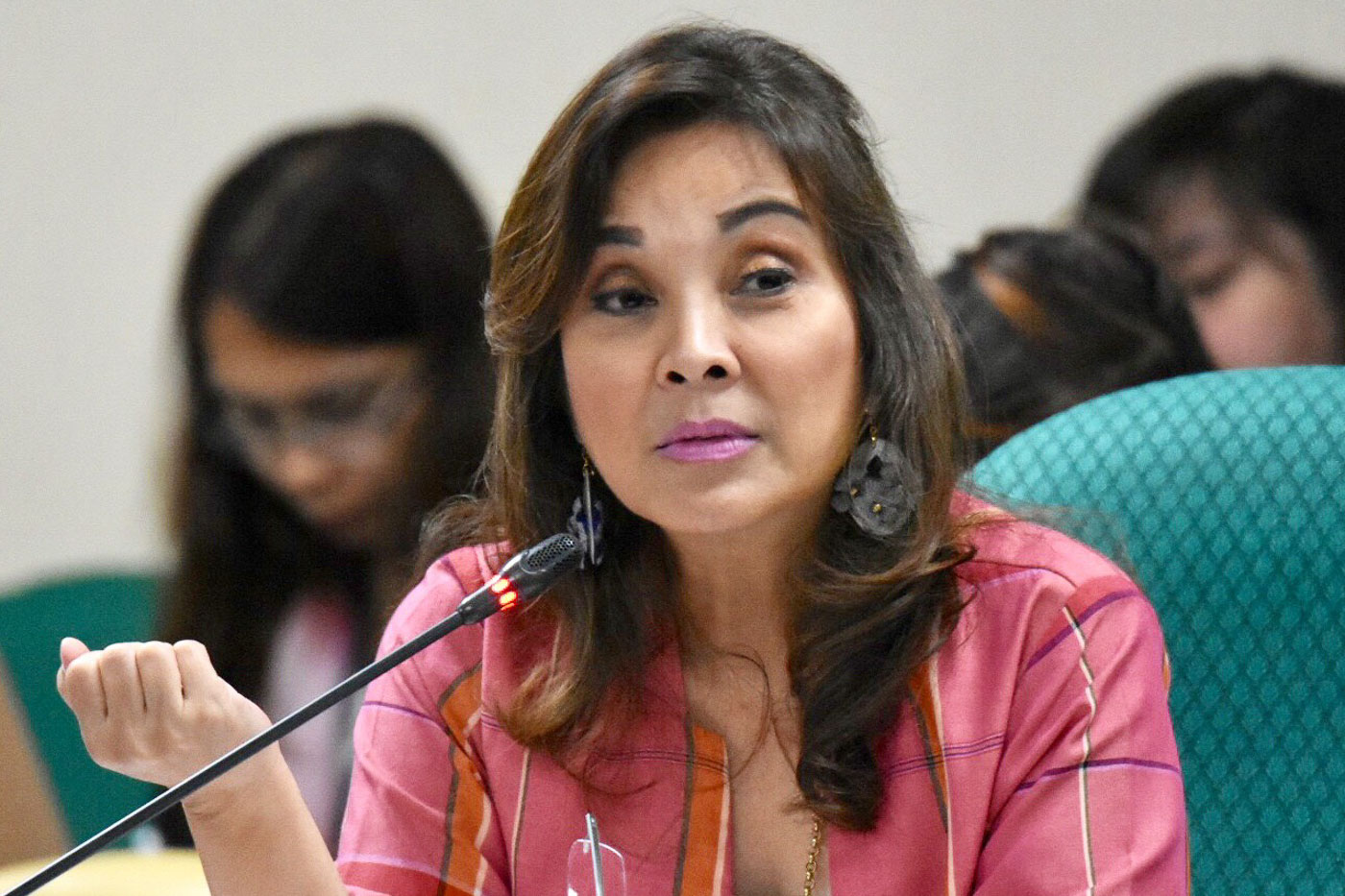 MANILA, Philippines – The Commission on Elections (Comelec) dismissed petitions to stop Senator Loren Legarda from running for Antique lawmaker as the poll body saw "no proof" that Legarda is a resident of Malabon, not Antique.

In a resolution, the Comelec Second Division said Legarda "did not misrepresent" in her certificate of candidacy (COC) "her period of residence in Antique."
The Comelec Second Division promulgated its resolution on Legarda's case on Wednesday, February 6. The division is composed of Commissioner Luie Tito Guia as presiding commissioner and Commissioners Socorro Inting and Antonio Kho Jr as members.
Legarda's lawyer George Garcia emailed a copy of this Comelec resolution on Thursday, February 7. (Read the resolution below.)
The Comelec Second Division ruled: "Evidence shows that she has been able to change her domicile of choice from Potrero, Malabon City to Pandan, Antique more than a year prior to the day of the election. No proof was introduced to effectively refute those offered by Legarda to establish her eligibility for the office to which she seeks to be elected."
Legarda, who is ending her second consecutive 6-year term as senator, is running for a House of Representatives seat for the lone legislative district of Antique. The Philippine Constitution bans senators from serving "for more than two consecutive terms." 
For members of the House of Representatives, the Constitution requires members to be a resident of his or her district for at least a year.
'She cannot be in Antique all the time'
Legarda declared in her COC that she is a resident of Barangay Mag-aba, Pandan, Antique, "for one year and 4 months up to the day before May 13, 2019," the day of the midterm elections. She also said she traces her roots in Antique, "as her grandmother, grandfather, great granduncle, and aunt are known personalities of the said province."
Petitioners Robin Rubinos and Exequiel Javier argued that Legarda "has no actual presence in Barangay Mag-aba," but the Comelec said they "failed to present competent proof to support" their contention.
"Actual bodily presence for the purpose of establishing a domicile of choice does not mean she has to be seen therein 24 hours a day and 7 days a week. It is enough that she has an identified residence where she intends to live and return for an indefinite period of time," the Comelec said.
"Legarda is a senator whose base of work is in Metro Manila. Obviously, she cannot be in Antique all the time," the poll body added.
On the other hand, the Comelec said Legarda "was able to establish that she is a resident of Barangay Mag-aba since January 1, 2018." Legarda's evidence included a lease contract involving her residence in Barangay Mag-aba, letters from barangay residents "welcoming her to the barangay," and "other exhibits" that indicate "her constant presence in the barangay."  
In a press conference, Comelec Spokesman James Jimenez said the petitioners can still appeal the Comelec Second Division ruling before the Comelec en banc. 
The Comelec Second Division is handling another case that involves residency, seeking to stop spouses Alan Peter and Lani Cayetano from running for separate congressional seats in Taguig City. The division recently heard this case against the Cayetano couple. – Rappler.com