Alejano's fellow Otso Diretso candidate Bam Aquino says the cyber libel law is a 'double-edged' sword that could curb people's freedom of speech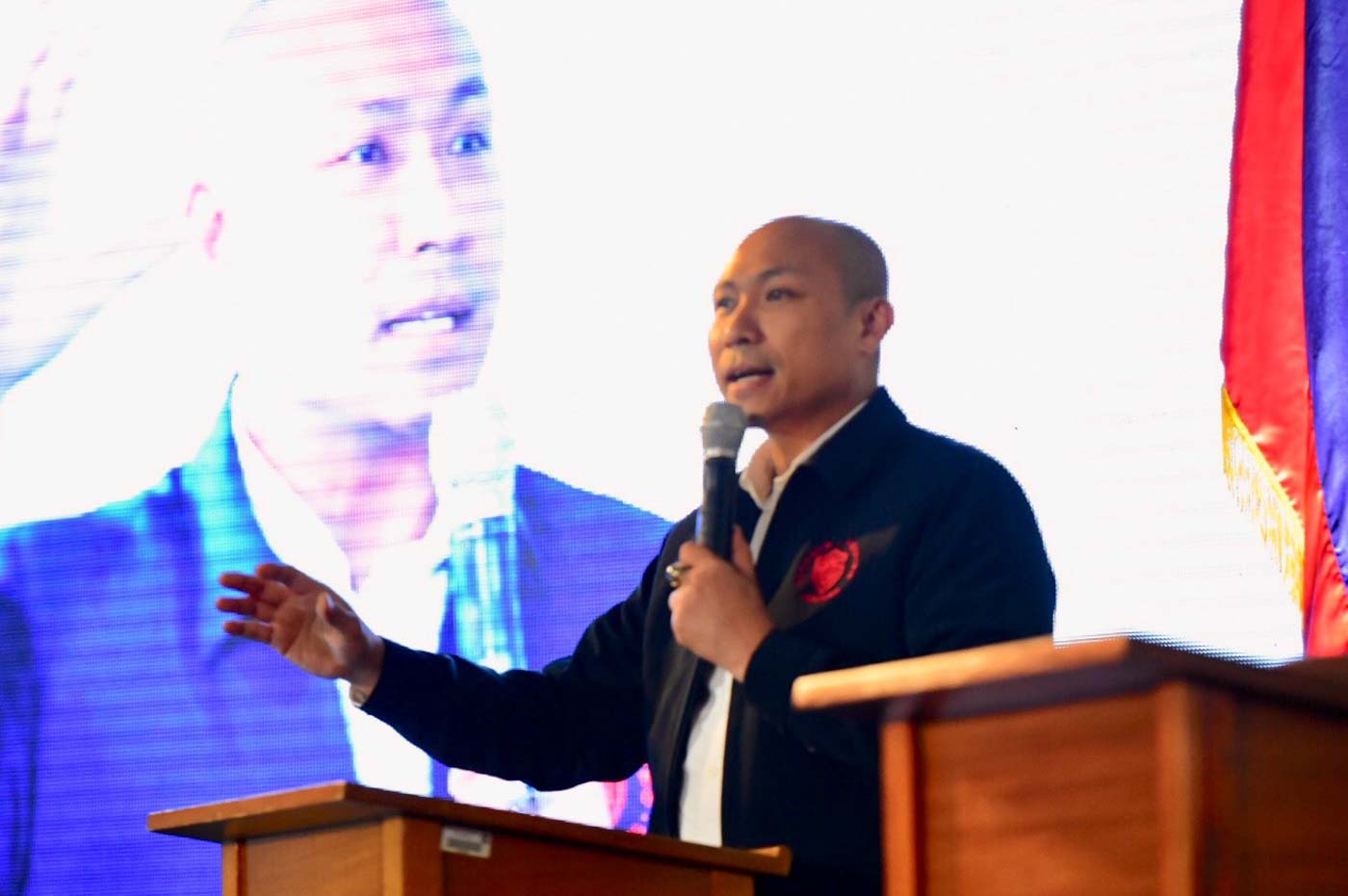 MANILA, Philippines – Opposition senatorial candidate Gary Alejano said on Monday, March 4, that the law on cyber libel should be strengthened to combat fake news.
Alejano was asked on Monday during Rappler's #TheLeaderIWant senatorial forum how he can solve the problem of fake news through legislation.
"It's good that we have cyber libel and we should strengthen that, dapat subukan talaga natin, kasi parang nasanay na tayo sa fake news, sanay na tayong murahin wala tayong nagagawa, it's a matter of implementation," Alejano said.
(We should really try because it seems we've been used to fake news, we've been used to being cursed at and we can't do anything, it's a matter of implementation.)
The provision on cyber libel was among the most hotly-contested legal issues when the Cybercrime Law was challenged and stopped in 2012. The Supreme Court eventually declared cyber libel constitutional.
Grey areas, however, have emerged after the Department of Justice charged Rappler and its CEO Maria Ressa of Rappler on the interpretation that the prescription of libel has now gone up from a mere one year to 12 years.
Rappler counsel and former Supreme Court spokesman Ted Te said the charges can prompt a revisit as the charges are bringing up "old fears."
'Double-edged sword'
Alejano's fellow Otso Diretso candidate Bam Aquino said cyber libel can be a "double edged sword."
"Kasi 'yung batas pagdating sa cyber libel ay pwedeng magamit sa pag kitil sa freedom of expression ng taong bayan, so para sa akin hindi lang batas ang solusyon ang pinaka solusyon para labanan ang fake news ay maging mas maalam ang mga kababayan nayin, a more acive citizenry," Aquino said.
(The law on cyber libel can be used to kill freedom of expression so for me laws are not the only solution, so for me the best solution to fight fake news is a more active citizenry.) 
Alejano said that if he wins a Senate slot, he would reinforce the upper chamber's oversight function by holding public hearings.
"We should be ready to call the attention of different sectors and organizations to hearings to check, for them to push truthful reporting of facts," Alejano said in a mix of English and Filipino.
Aquino added that a more active participation of citizens can help fight the fake news by extensive machineries online.
Alejano and Aquino were the only two candidates asked on disinformation during the forum.
In an earlier forum, Otso Diretso candidate Mar Roxas said fake news cannot be regulated because it would overstep on the constitutional right to free speech. – Rappler.com