Vice President Leni Robredo said those on the receiving end of this frustration 'are the ones we need to reach out to connect with all the more'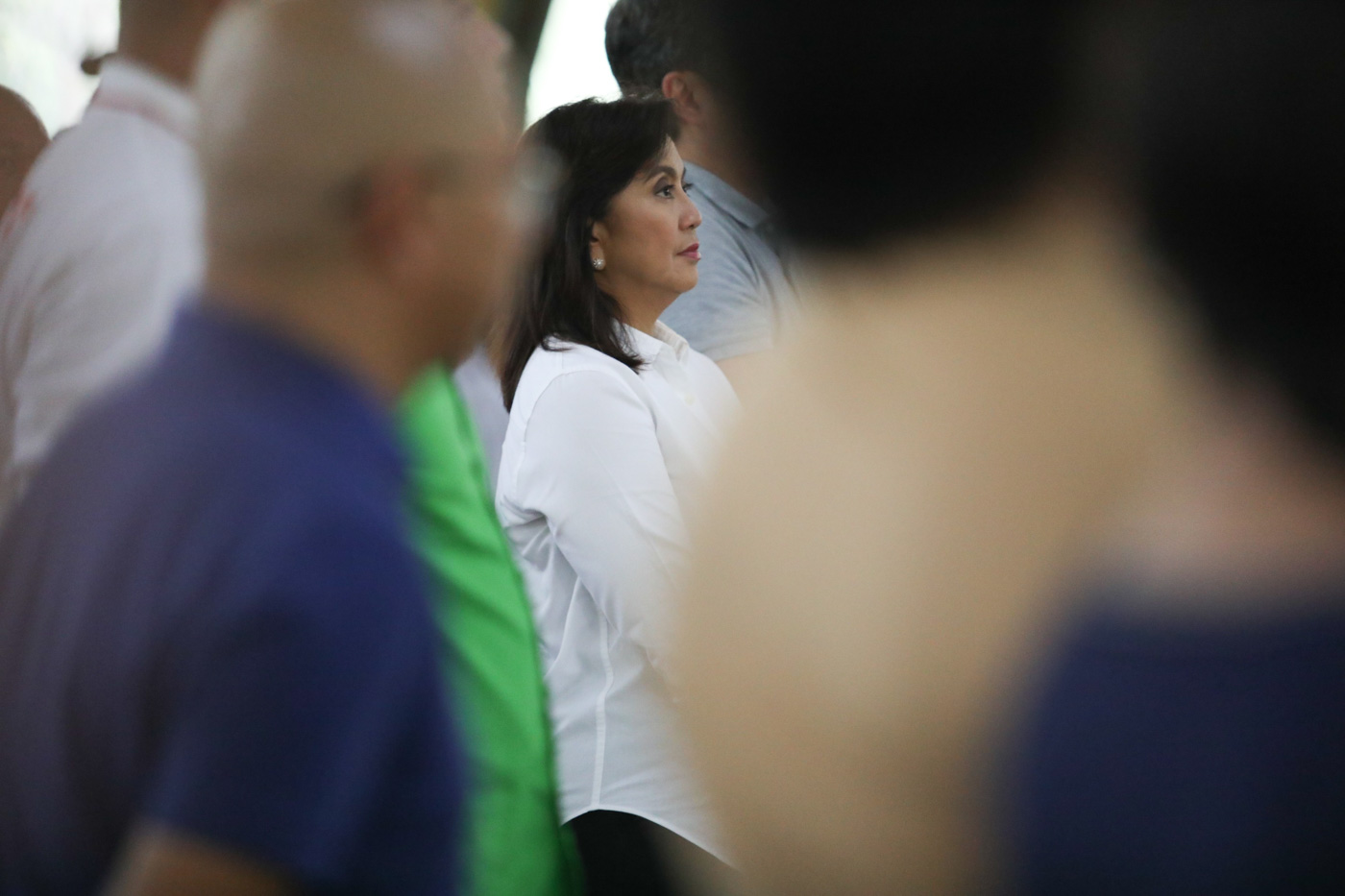 MANILA, Philippines – Vice President Leni Robredo urged voters who are frustrated with the outcome of the May 13 elections not to demean other Filipinos who chose the victors. 
Robredo issued the statement on her personal Facebook account on Wednesday, May 15, just two days after the elections, where none of the opposition senatorial candidates she endorsed from Otso Diretso won the Senate Race.  
"Let us not resort to name-calling, demeaning our fellow Filipinos that – at this most crucial time – are the ones we need to reach out to connect with all the more," the Vice President said in her public post.
The opposition leader said she understands many have been frustrated, disappointed, or even angered by the results of the elections.
But the Vice President called on the public to stay humble despite their frustrations. 
"We have worked hard and fought against all odds for our motherland, and in the face of all that sacrifice and effort, the results of the elections and the numbers we are seeing so far are not easy to accept," said Robredo.
"But it is in these difficult moments, when we must pass our biggest test. To be generous, when we feel empty. To be hopeful, when we feel lost. To be humble, instead of looking for someone to blame," the Vice President added.
Robredo then reiterated her earlier call for the Otso Diretso senatorial bets and their loyal supporters to draw strength from each other and continue pushing for their advocacies even after the elections. 
"The battle is not yet over. In fact, it has just begun and this is the time for us to show our greatest strengths, never to be clouded by our greatest fears," said Robredo.  
– Rappler.com