Does President Aquino's refusal to endorse a gubernatorial candidate in Tarlac have anything to do with Kris Aquino's 2016 plans to run for governor?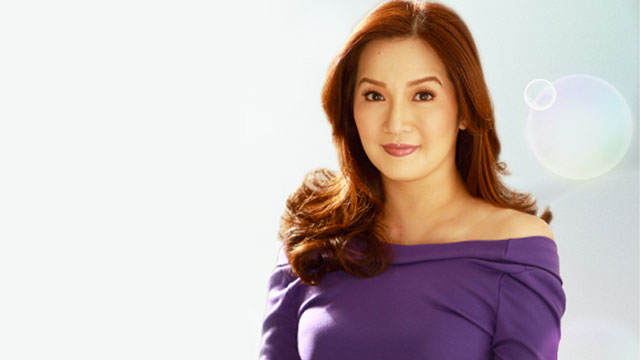 TARLAC, Philippines — When President Benigno Aquino III visited his home province of Tarlac on Wednesday, May 1, he not only raised the hands of his senatorial bets. He also raised eyebrows — for his non-endorsement of a gubernatorial candidate.
Aquino's Liberal Party (LP) is allied on the national level with the Nationalist People's Coalition (NPC), which was founded by his uncle and former Tarlac governor Eduardo "Danding" Cojuangco Jr. Danding, a first cousin of Aquino's mother, is still deeply entrenched in politics here, with NPC being Tarlac's dominant party.
The ruling LP and NPC have agreed to honor the alliance on the local level. There are 18 mayoral seats in Tarlac. In 14 of them where NPC members are running for re-election, the LP did not field any candidates, following the equity of the incumbent rule. Neither has it fielded a candidate for governor.
NPC's gubernatorial bet is incumbent Gov Victor Yap.
Yet despite Yap's NPC affiliation, Aquino did not endorse him during his visit at Yap's hometown of Victoria.
Why not?
A source close to the Cojuangcos told Rappler it may have something to do with the 2016 elections. The source said Aquino will not endorse Yap nor the latter's challenger, Isabel Cojuangco Suntay, an indepedent.
The source said the President has shown sympathy for Suntay because "she is his aunt."
It's not the main reason, however. 
"PNoy is neutral so as not to antagonize both sides in preparation for the candidacy of [his sister] Kris for governor [in 2016]," the source said.
As early as 2010, Kris Aquino has expressed her plans to run for Tarlac's gubernatorial seat in 2016, when President Aquino's presidential term ends.
In a visit to her home province, she told supporters she wanted to start her political career in Tarlac, and wanted to follow the footsteps of actress-turned-Batangas governor Vilma Santos.
Most recently, speculations that Kris is gunning for the vice presidency have also circulated. The presidential sister's presence is expected to dominate the campaign trail in the next days leading to election day as she helps endorse Team PNoy senatorial candidates.
Supporting Suntay?
President Aquino originally planned to visit Tarlac with Team PNoy on March 16, but cancelled it at the last minute. A source close to the administration slate told Rappler it may have something to do with complications at the local level.
The President did not visit again until May 1. The Victoria stop was the first and last Tarlac visit during this campaign.
Local LP supporters Rappler talked to in the rally in Victoria said they were waiting to hear who Aquino would endorse, but were surprised he kept mum. They said they had been campaigning for Suntay.
She is rumored to be Aquino's choice — partly because he was seen in events Suntay organized in Tarlac late last year — although LP officials don't expect Aquino to actually endorse her.
LP Barangay Sta Lucia councilor Dingding Santiago said they are merely waiting for the go-signal of the LP higher-ups on who to endorse. He said anything could happen in a day, or a week, but he expressed doubt Aquino would openly push for Suntay's candidacy — although she is slowly getting more support.
"Suntay is gaining ground. Many from the LP are annoyed with the way Gov Yap and [his sister, Tarlac 2nd district representative] Susan Yap have acted," he told Rappler.
He said they expected the Yaps to be neutral in the select few local races where the LP are running against NPC bets, because local LP officials have thrown their support behind Governor Yap as a way to honor the LP-NPC partnership. Instead, Santiago said, many felt Yap "disrespected" the NPC-LP coalition by actively supporting NPC bets against LP candidates.
The move, Santiago said, has turned local LP members off.
The LP only has mayoral candidates in 3 towns and the capital city, including the free zone of Victoria. There, Aquino fielded his long time ally Villa Agustin against incumbent NPC mayor Candido Guiam III — even if Villa Agustin lost to Guiam in 2010.
Aside from Suntay, only vice governor Pearl Angeli Pacada of Lakas is challenging Yap, making Aquino's non-endorsement of Yap all the more suspicious.
Tarlac has about 700,000 registered voters. – Rappler.com