'The intent was very nice from the start but my sense is that the implementation was done not very effectively'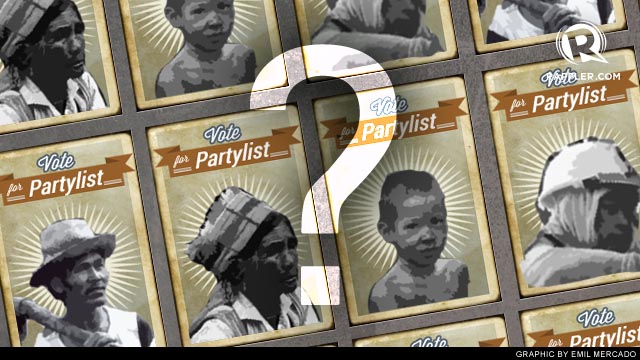 MANILA, Philippines – Roughly 17 years after it was signed into law, the Philippines is still struggling with the concept of the party list.
University of the Philippines – Diliman Political Science professor Jean Encinas-Franco expressed her observation of how the party list system is being executed in the country.
"The intent was very nice from the start but my sense is that the implementation was not done very effectively," she told Rappler.
Republic Act No. 7941 commonly known as the Party List System Act aims to promote equal and just representation in the House of Representatives. It states that the groups should represent "labor, peasant, fisherfolk, urban poor, indigenous cultural communities, elderly, handicapped, women, youth, veterans, overseas workers, and professionals."
But the Supreme Court, through a ruling dated April 5, debunked the existing passages of the law by stating that the party list is not only for marginalized sectors.
Encinas-Franco noted that the series of resolutions done by various institutions as regards the party list system was proof of the country's unpreparedness.

"I don't know whether the law is badly written but the resolutions tell us that we're not ready with the concept," she said.
Despite the numerous criticisms aimed at the system, Encinas-Franco still encouraged the voters to be critical with their party list vote and be wary of those who might take advantage of it.
"It's an innovation in our political setup which gives people who aren't normally elected an opportunity," she said. "Think about advocacy, if the nominees really represent the party list or may actually be just another venue for a political dynasty to come up." – Rappler.com
---
Wonder what the headlines are for the past hour? Watch the replays here!
Visit #PHvote, Rappler's coverage of the 2013 Philippine elections.