Team PNoy joined other groups' cry of concern over the delayed transmission of election results, feared to give poll cheats a chance to manipulate results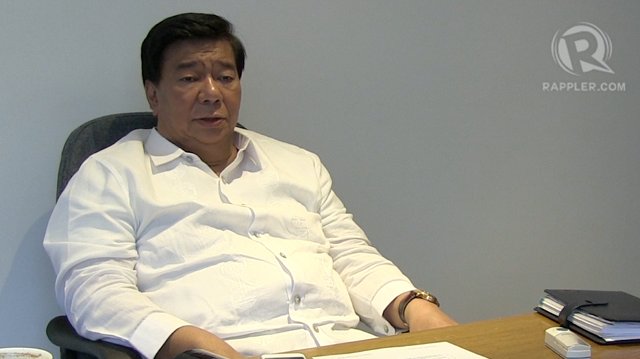 MANILA, Philippines – Despite an impressive 9-3 showing so far in the Magic 12 of the senatorial race, the administration's coalition, Team PNoy, expressed concern over glitches in the transmission of election returns.
Team PNoy campaign manager Franklin Drilon said they are "worried," that with 30% of the total votes left to be counted, the delayed transmission "could have an impact on the perception on what has so far been a smooth and orderly election."
"We do not want the public to question the integrity of the electoral process. We hope that the root causes of such delays will be addressed immediately," he said.
The National Citizens' Movement for Free Elections (Namfrel) has also raised concerns about the turtle-paced transmission of results from some areas to the Comelec's Transparency Server, thereby opening a window of opportunity for those who want to tamper with the results of the senatorial and party-list elections.
The transmission of results slowed down on Wednesday, when it moved by only 0.1% overnight. From 69.1% on Tuesday, May 14, only 69.2% were transmitted the on Wednesday, May 15.
About 25% of election returns are expected to be transmitted manually rather than electronically.
In a statement, Team PNoy said "this may have an impact on local races where the margins between contenders is tight and could even have an impact on the last two slots in the senatorial race."
It cited the 4th district of Camarines Sur as an example where "election results were not transmitted due to defective compact flash (CF) cards," a problem that has been experienced by several provinces throughout the country such as vote-rich Cebu and Cavite. 
In Camarines Sur, Liberal Party bet Aga Muhlach began to trail his opponent Wimpy Fuentebella starting Wednesday morning, May 15, despite consistently being ahead in tallies. He fell behind after some precincts failed to transmit election returns. 
Despite the glitches however, Team PNoy spokesperson Miro Quimbo said the coalition wants a partial proclamation of some senators to reduce anxiety. The opposition United Nationalist Alliance (UNA) meanwhile, filed a manifestation opposing senatorial proclamation citing the slow transmission of results and the possibility of election results tampering as a cause for investigation.
As of posting time, the Commission on Elections is expected to proclaim at least some senators on Thursday evening, May 16. – Rappler.com