The election period ends, and so do the more than 20 poll-related bans that have been in effect since January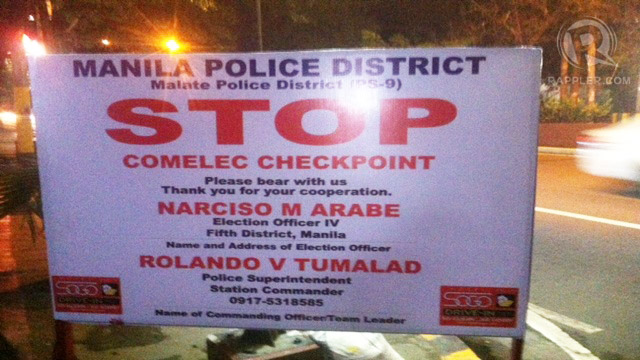 MANILA, Philippines – The election period is over as of Thursday, June 13.
Various election-related bans — such as on carrying licensed firearms, re-assignment of government officials and employees, and granting of franchises to radio and television stations – are lifted.
There were 24 kinds of bans that were put in place during various phases of the election period. (For a complete list, read here.)
For the candidates, June 13 is also the deadline for the filing of their Statement of Contributions and Expenditures.
The election period ran from January 13 to June 12 this year for the May 13 elections, based on Commission on Elections (Comelec) Resolution No 9385. 
Between January 13 and June 11, a total of 3,684 individuals nationwide were arrested for violating the gun ban, according to a report by the Philippine Star. Most of those arrested were civilians, and a few were government officials.
Comelec, meanwhile, will shift its focus on resolving election protests. The poll body is also expected to submit in October — 6 months after the polls — a complete report on the conduct of the midterm polls to the Office of the President. 
A number of cases seeking to annul the proclamation of candidates have been filed before the poll body, according to Comelec Commissioner Luie Guia. 
A common ground cited, is the legality of the proceedings of the local board of canvassers, the body that proclaims the winners. These cases do not need to determine which candidate obtained the most number of votes. – Carmela Fonbuena/Rappler.com