Zamboanga Vice Mayor Rommel Agan says his group will support Mayor Maria Isabelle Climaco's bid to be the representative of city's 1st District
Zamboanga Vice Mayor Rommel Agan on Thursday, September 23, formally launched his bid for the city's mayorship with a surprise announcement that he and his group would support Mayor Maria Isabelle Climaco when she runs for congresswoman in the city's 1st District.
Agan, his running mate Councilor Elbert Atilano, and at least two other councilors have severed their ties with Climaco's party, Partido Prosperidad y Amor para na Zamboanga (PPAZ), that has picked first-term Representative Cesar Jimenez Jr. of the city's 1st District as mayoral candidate. The politicians ran under one group in the 2019 elections.
Before a select audience of friends, family, and reporters at Hotel Regency in Pasonanca, Agan, and Atilano announced that their coalition has decided to adopt Climaco as a congressional candidate.
Agan, a lawyer by profession who chairs the UNA in Zamboanga, presided over the acceptance of new members of the United Nationalist Alliance (UNA), including councilors Al-Jihan Edding and Jaime Villaflores, and former councilor Charlie Mariano who resigned as Climaco's spokesman.
Although they left Climaco's party, they said they would continue to support her administration until their terms of office end next year.
Agan did not present a complete ticket unlike former congressman and mayor Celso Lobregat who announced his mayoral bid earlier.
Agan said he and his ticket would be guided by the motto Pro Deo, Patria et Civitat (for God, country, and city), which he added would characterize the next city hall administration if he and his group would succeed in winning the mayoral post and majority of city hall's elective seats in 2022.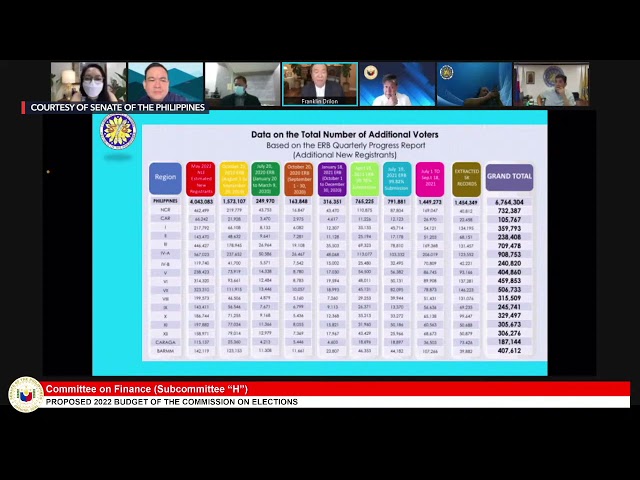 Agan rarely accepted speaking engagements in his over a decade of serving as a city councilor and vice mayor, but on Thursday, he spoke like a statesman and delivered a speech with eloquence.
"Now more than ever, we need a strong leader who is not afraid to act," he said, stressing the need for courage, integrity, perseverance, and "not an opportunist in crisis, not a profiteer."
Agan said: "We are all more interconnected than we ever thought we were. It takes only a few people, disregarding protocols to start a chain reaction of transmission and a spike in afflictions. Perhaps, they don't strike the government and their non-cooperation, their disobedience is an expression of that lack of faith."
He added, "I dwell on these things because that is my conviction: that leadership is first and foremost about character. Emergencies change and often catch us by surprise. It could be a natural disaster. It could be a breach of peace and order. Or it could be an economic upheaval. Not even the most farsighted person could have predicted this pandemic that we are in. But character — character is for all time. I speak of these things because those are the very standards that I hold myself up to." – Rappler.com
Frencie Carreon is a Mindanao-based journalist and an awardee of the Aries Rufo Journalism Fellowship