City officials accuse other towns and cities of sending out-of-towners. Negros Occidental provincial administrator says Bacolod is diverting blame for spreading COVID-19.
COVID-19 took a star turn in this city's electoral race on Wednesday, September 29, with the head of the Emergency Operations Center blaming record cases of infections to "hakot" (organized) crowds sent by other local government units in Negros Occidental.
City Administrator Em Ang expressed alarm over the Commission on Elections (Comelec) decision to extend voter registration to October 30. She called the ongoing process "a superspreader activity."
"Hundreds, if not thousands, of prospective out-of-town transferee-voters (are) being unloaded from trucks, buses and ambulances and DRRMO (Disaster Risk Reduction & Management Office) vehicles" owned by other local governments in Negros Occidental, Ang said in a statement released by the city information office.
She said the city had COVID-19 in control and was a model in Western Visayas in pandemic management until "people from different towns and cities started to flock to Bacolod to transfer their Comelec registration."
"We, at the EOC, do not think it was mere coincidence. That was when the surge of COVID infections began," she added.
Negros Occidental Provincial Administrator Rayfrando Diaz immediately disputed the claim.
"It is a sign of desperation, they don't know what to do except blame the entire province," Diaz said.
"The provincial government is the one taking care of the sick from Bacolod through its hospitals, and Bacolod does nothing, he said.
"The entire province knows that it is Bacolod that is sick and infecting the other LGUs," Diaz told the media.
Both Bacolod and Negros Occidental province are on the Department of Health's high-risk areas.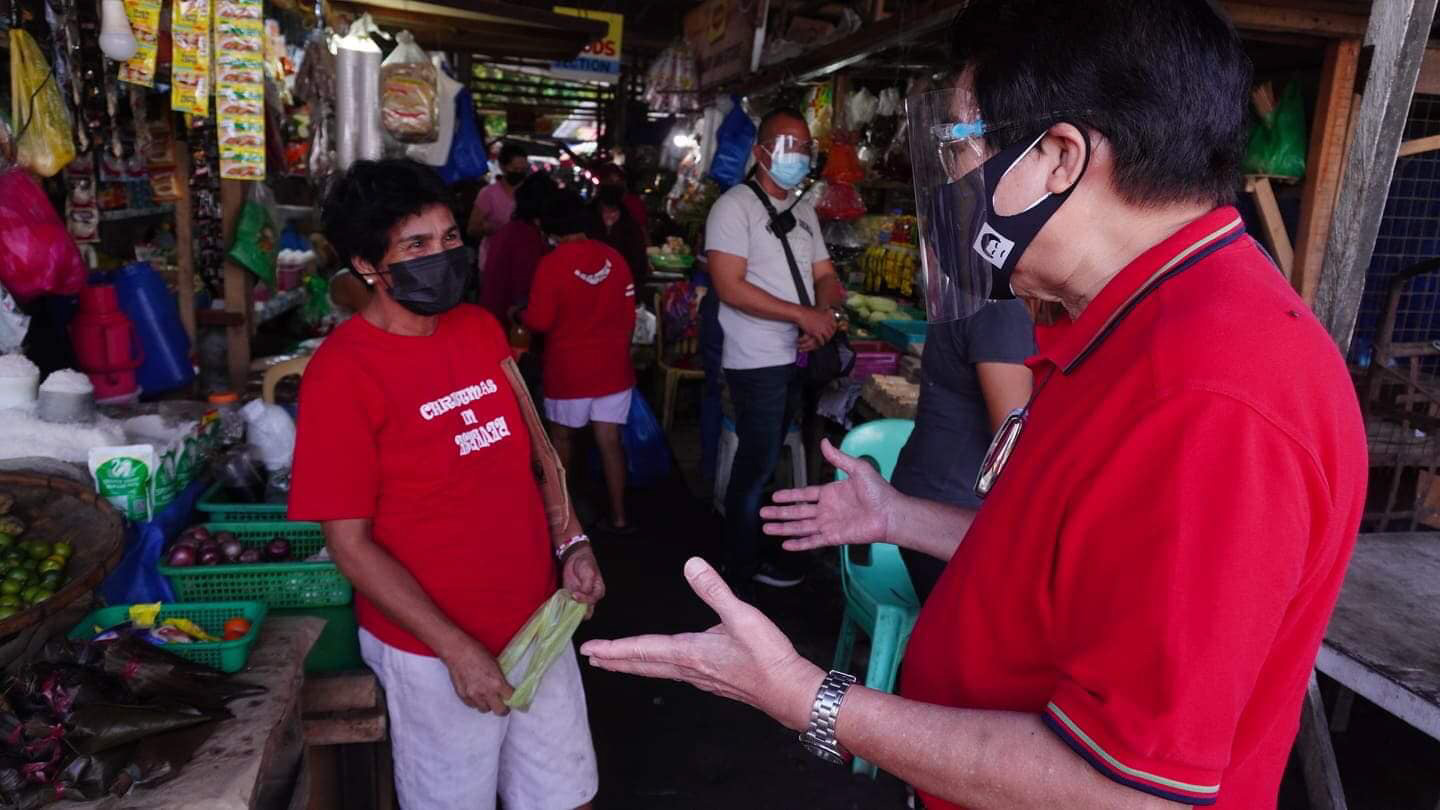 Hot rivalry
This was the second official claim by incumbent Mayor Evelio Leonardia's administration of alleged efforts to pad the city's voters' list. Ang's remarks, however, were the first to directly link that claim with the recent record highs in COVID-19 cases and deaths.
On September 19 the mayor warned of "the questionable massive influx there of transferee-registrants from out-of-town areas."
Leonardia pointed at the third district where his main challenger, former representative Alfredo Abelardo "Albee" Benitez, served three terms.
Benitez announced his candidacy on July 19, three months after he transferred residence to Bacolod.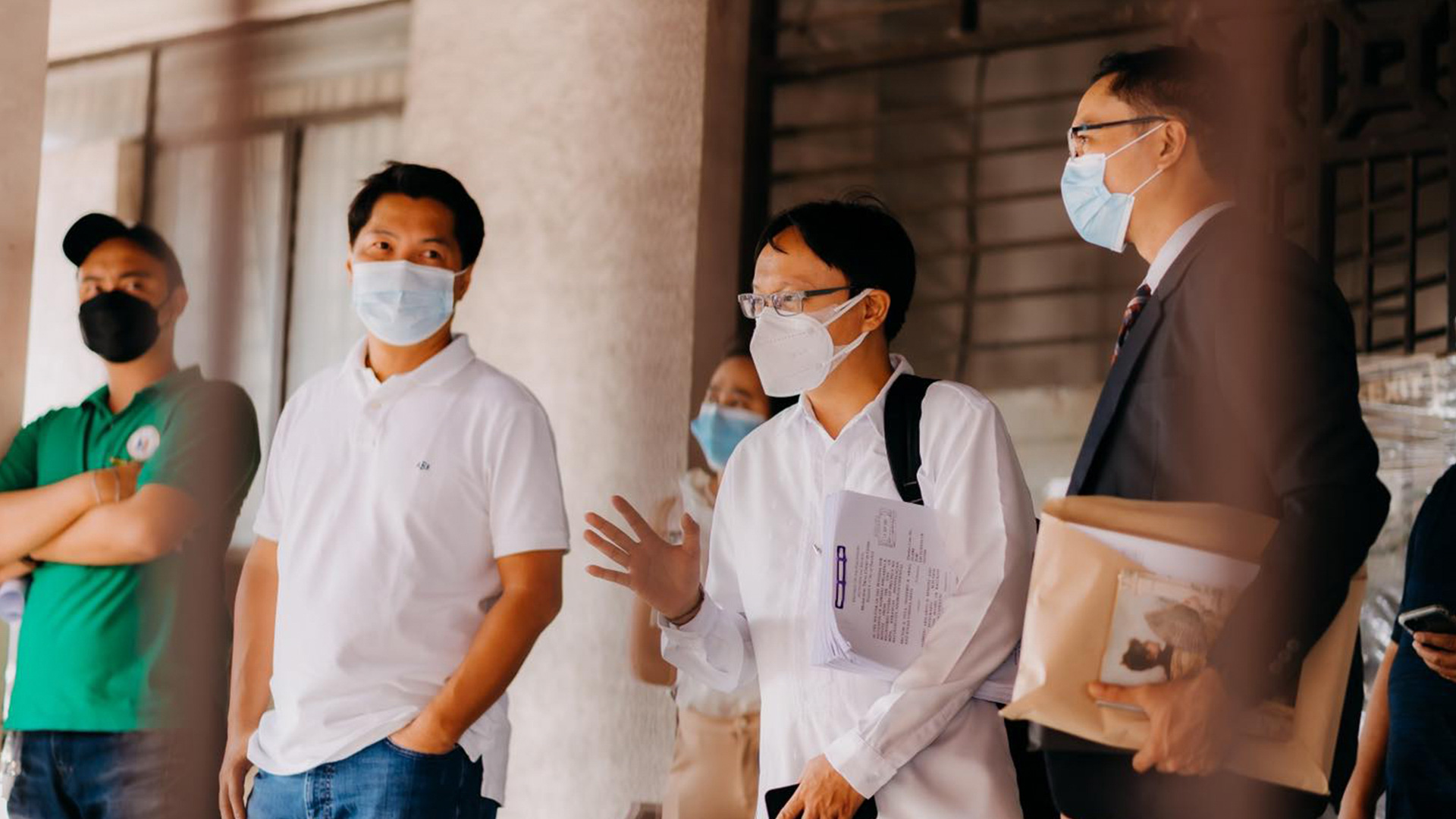 Rappler asked Leonardia's electoral PR team to provide numbers on the claimed unusual number of transferees but did not get a reply. Benitez's communications team also declined to reply to Leonardia's charge.
The 18-month-long onslaught of COVID-19 earlier figured as a key issue in the May 2022 elections here.
In April, 28 of 30 mayors in the province signed a manifesto of support urging Benitez to contest the Bacolod mayoralty race in 2022, saying they wanted a more dynamic and collaborative pandemic management plan with the province's key city.
Three residents challenged Benitez's residency but the Election Registration Board dismissed their petition on July 23.
Petitioners Hector Yula, Teodoro Abao, and Jonah Tornea then went to the Municipal Trial Court in Cities Branch 4, which heard the petition on Tuesday, September 28.
"The petition is exactly the same (as) they (had) filed at the Commission on Elections so it should have the same result," Benitez said.
Huge crowds
The city's Task Force Disiplina, City Legal Enforcement team, Bacolod Traffic Authority and Bacolod police Station 4 apprehended 110 persons, reprimanded 157 others, and issued a dozen citation tickets to violators of the 10 pm to 4 am curfew over the last three days.
The task force said "thousands" lined up at the Comelec satellite registration at the University of St. La Salle (USLS) and Ayala Malls over the last four days. On September 25 the task force showed an even bigger crowd at 3 am outside the SM city mall, fronting vendors plaza.
Cities across the country have reported the same phenomenon in the last month as prospective voters emerged from lockdowns that slowed down the process.
Asked how she knew the crowds were from out of town, Ang told Rappler: "May ara pa trucks. Kung taga Bacolod ang mapa register, nga-a trucks ang naga due-ong sa reg center and kaagahon pa lang naga-abot, may mga dala pa na rice cooker?!!"
(If they are from Bacolod, why are trucks bringing them to the registration center in the early hours, and why would some bring a rice cooker?")
But Bacolod resident Joseph Aragon, who spent nine hours to re-activate his voter status and his transfer of residence to a new barangay, told Rappler local Comelec officials were very strict about checking required documents.
Tracing the surge
Did voter registration cause the surge?
Dr. Julius Drilon, the head of the province's largest COVID-19 referral center, reiterated his earlier appeals to improve testing metrics.
"I've said this before but will repeat the message: unless we test more, trace more, and isolate more, we will see worse days ahead," he warned. "We are dealing with the Delta variant of the virus. It cannot be business-as-usual."
Drilon has been urging the city to increase testing to at least 300 persons daily because of its high positivity rates. He said the city was sending in only two-thirds of less of the ideal test samples.
Rappler reviewed cases going back to July and August and found that both city and province had similar trajectories and raw numbers for new cases. But Bacolod's 583,045 population is only a third of the province's 2,591,346 population and thus, considered a higher risk.
Insert graphs, tables (July and August)
The city on August 5 announced 100% on-site isolation for all COVID-19 positive individuals, saying it was preventing further infections. By September, the 100% in-facility quarantine policy was in tatters, with Ang acknowledging resistance from residents. She also complained residents of the city were not honest when interviewed for contact tracing purposes. – Rappler.com
(edited)