Vice President Leni Robredo introduces the Senator Kiko Pangilinan she knows after choosing him as her running mate for 2022
Leni Robredo has always used her weekly radio program, Biserbisyong Leni, to step aside and surrender her air time for her guests – Filipinos from all walks of life who have a story of service to share.
On Sunday, October 10, she invited her biggest guest yet, her running mate for the 2022 elections, Senator Kiko Pangilinan.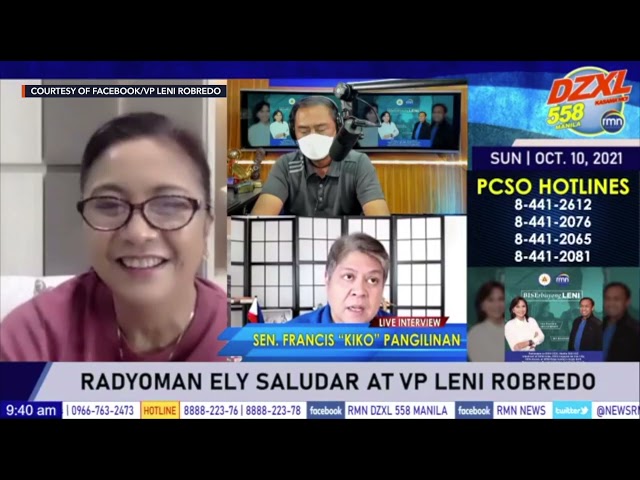 Introducing Pangilinan, Robredo said everyone already knew Pangilinan the senator, former cabinet member, and key opposition figure.
"I want to introduce your personal side," Leni Robredo started the segment.
In the span of 40 minutes, Robredo played the masterful narrator of Pangilinan's life, accentuating his most flattering sides as a public figure and a friend. The program showed the dynamics of the newly declared opposition tandem, which was running on the platform of renewal after the Duterte administration.
Robredo called him "Sen", and Pangilinan called her "Ma'am."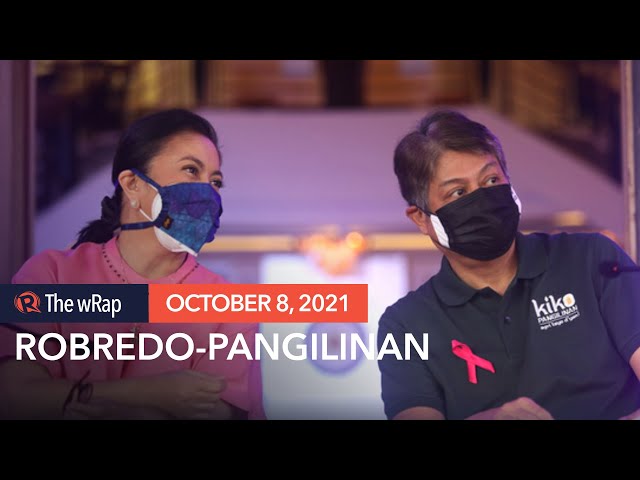 Robredo started with an admission. She said she has never told Pangilinan this, but she has always thought that the senator lived a simple life.
She said she noticed how the watch he was wearing now was the same watch that he wore a decade ago when she toured him in Bicol for his campaign. She also disclosed that he was the talk of her staff every time they saw him driving for himself for their events.
"How do you do it?" Robredo asked. Pangilinan replied by saying that was how life was for him, growing up in a household with 8 other siblings: They rationed M&M chocolates by the pellet, and refilled an almost empty bottle of ketchup by pouring water inside and giving it a shake. Pangilinan was the fifth among them.
Pangilinan recalled her stepdaughter, KC, had once asked why he ate hurriedly. He told her that at his childhood dinner table, eating slow meant being left with the chicken's neck for dinner.
After completing this canvas of a simple politician out of Pangilinan, Robredo transitioned to asking him about his experience as an organic farmer. Pangilinan served as the Presidential Assistant for Food Security and Agricultural Modernization and authored Republic Act No. 1132 or the 'Sagip Saka Act.'
"I wouldn't understand what I was fighting for if I do not experience it myself," Pangilinan said.
Closing their segment, Robredo refrained from asking about politics or policy.
"How is it for your children?" Robredo asked.
The two politicians spoke about how they both had one child who was against their candidacy: Jillian for Robredo and Frankie for Pangilinan. They both knew the toll of politics on their family, and Robredo said this was why she would have understood Pangilinan had he rejected her invitation to run with her.
But he said yes.
"For me, this encapsulates you being a patriot. Even when you knew how hard it would be, you still did it…We are just thankful, Sen," Robredo said.
"Thank you too, Ma'am, and thank you for your trust," he replied as he signed off.
Robredo is running as an independent, but is still the chairperson of the once-ruling Liberal Party. Pangilinan is the party's president and is running under its flag.
With diminished political machinery and clout, the pair will benefit from all the air time they can get as 2022 approaches. Based on Pulse Asia as of September, Robredo ranked 6th in the survey on possible presidential bets, while Pangilinan was still not on the roster for vice presidentiables. The survey, however, was done a month before the two announced their candidacies.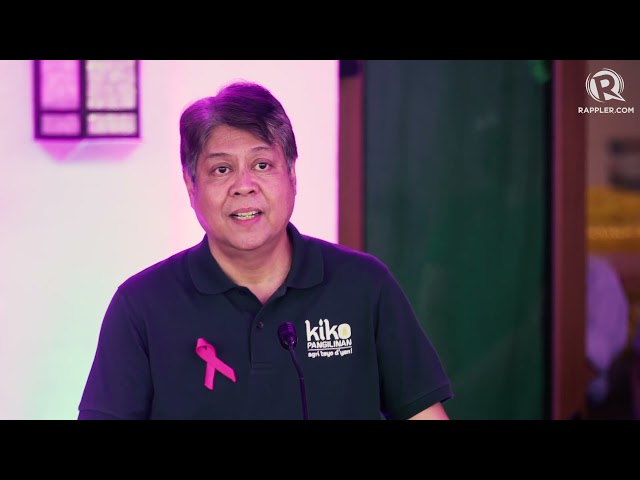 – Rappler.com