The opposition coalition is set to officially launch its youth chapters on September 6
Aiming to secure votes for the fragmented opposition, the 1Sambayan coalition is tapping the Filipino youth to be a potential gamechanger in the 2022 elections.
The convenors of 1Sambayan – which is aiming to field a single slate of national candidates for the opposition in the 2022 national polls–  are establishing local youth chapters throughout the country to help lock in votes in 2022.
Through 1Sambayan Youth, the opposition coalition plans to reach out to students through their university and regional chapters, including young professionals and out-of-school youth.
In a press briefing on Monday, August 30, former Supreme Court associate justice Antonio Carpio, 1Sambayan lead convenor, acknowledged how the the youth, which he described as a critical voting bloc, could determine the country's future.
"First-time voters among youth can determine who will be the next president of our country if all or most of those qualified first-time voters will register and vote," Carpio said.
"These are difficult times for our youth, but they know that their future lies in their own hands. They have the power to decide in May 2022 who should be our national leaders who can give them a better and brighter future," he added.
Data from the Commission on Elections showed that in the 2019 midterm elections, the youth sector, or those aged between 18 to 30, made up around 33% of the registered voters.
This implies that out of the 61,843,771 registered voters in 2019, a total of 20,437,793 were from the youth sector. The sector, however, is still outnumbered by voters aged 31 to 59, which comprised 52.2% or 32,263,911 of the total voters in 2019.
Still, 1Sambayan is banking on young Filipinos to help boost the opposition's chances in the 2022 elections.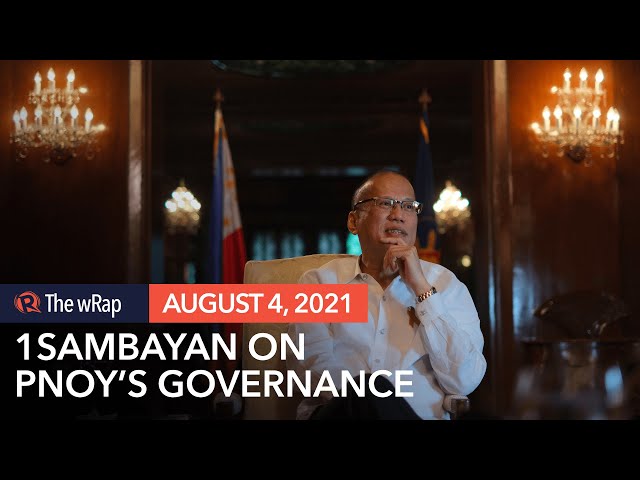 The convenors of 1Sambayan Youth said while their official national launch won't be held until September 6, they have already started setting up local chapters in the National Capital Region (NCR), the Cordillera Administrative Region, Bicol, Western Visayas, Southern Leyte, and parts of Mindanao including Cagayan de Oro. 
They also established an overseas chapter to include the Filipino youth who are currently out of the country. 1Sambayan head of chapter facilitation Pat Hidalgo described them as an "untapped base."
Asher Serrana, a representative of 1Sambayan Youth Overseas, said every Filipino – even those outside the country – plays a role in reforming the country.
"The Filipino youth everywhere can shape the future of the Philippines," Serana said.
1Sambayan earlier named six nominees for its presidential and vice presidential bets, but only Vice President Leni Robredo and former senator Antonio Trillanes IV welcomed the nomination. The rest begged off. 
The coalition hopes to announce the 1Sambayan final slate by September, just before the filing of candidacies on October 1 to 8. 
Facing criticisms
1Sambayan Youth, however, drew flak for choosing two private universities in Metro Manila – De La Salle University and the Ateneo de Manila University – as its pioneer university chapters. 
It fueled criticisms long faced by 1Sambayan convenors, who are deemed to be elitist and out of touch with the masses.
This was aggravated by the launch of Ateneans for 1Sambayan and 1Sambayan Lasalyano on August 25, due to a meme posted by the latter group which seemingly implied that La Salle and Ateneo's actions would dictate the future of the country.
Carpio, however, defended 1Sambayan, saying the convenors are aiming to build the "broadest coalition" in 2022.
"Because we're so broad, people have red-tagged us. They have said we are yellow. They have said we are elitist. They have said we are old fogies. But that's okay, because we are really a coalition of old members of Philippine society, and that is our aim to bring the broadest coalition that we can put together," Carpio said.
1Sambayan Youth national convenor Rae Reposar also said their goal is to make the coalition "as inclusive as possible."
1Sambayan Youth is now targeting to launch more university and school chapters in the following schools: 
Polytechnic University of the Philippines (PUP)
University of Santo Tomas (UST)
University of the Philippines (UP)
La Salle Green Hills
Xavier School
Immaculate Conception Academy-Greenhills
Saint Pedro Poveda College
Lourdes School of Mandaluyong 
St. Paul College – Pasig
University of Asia and the Pacific (UAP)
1Sambayan Youth is also in talks with schools in the Visayas and Mindanao. – Jacq Martinez/Rappler.com
Jacq Martinez is a Rappler intern. This article was reviewed by a Rappler reporter and a senior editor. Learn more about Rappler's internship program here.