(UPDATED) Voter applicants in areas under MECQ may file their registration forms before Comelec offices beginning September 6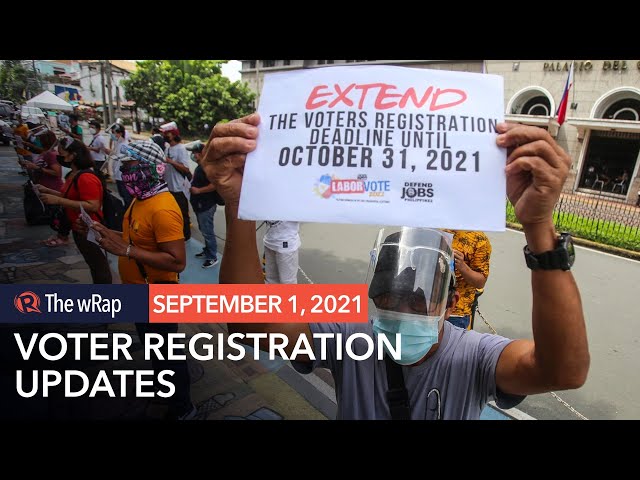 The Commission on Elections (Comelec) will allow the conduct of voter registration in areas under modified enhanced community quarantine (MECQ) beginning Monday, September 6, or over three weeks before the September 30 voter registration deadline.
Voter registration in MECQ areas will resume on September 6, from 8 am to 5 pm, Mondays to Saturdays, including holidays, the Comelec said in a release on Thursday, September 2.
For areas under GCQ, modified GCQ, or any other looser quarantine levels, voter registration is still from 8 am to 7 pm from Mondays to Fridays, and 8 am to 5 pm on Saturdays and holidays.
Voter registration is still suspended in ECQ areas.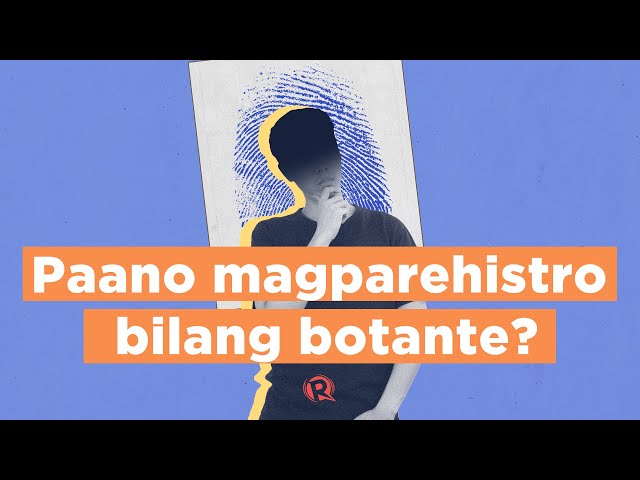 All types of applications can be submitted to the Office of the Election Officer (OEO) or at mall satellite registration sites. Schedules for satellite registration will be posted on the official social media channels of the Comelec, as well as the bulletin boards of district, city, or municipal halls of OEOs.
The following applications may be submitted via email or through an authorized representative:
Reactivation with correction of entries
Reactivation with transfer within the same locality
Reactivation with transfer within the same locality and correction of entries
Reactivation with updating senior citizens, persons with disability, and persons deprived of liberty records
The Comelec made the decision following appeals from groups, including former Comelec commissioner Gregorio Larrazabal, for the poll body to resume voter registration in areas under MECQ, the second strictest form of lockdown under the Duterte administration.
The move also came after Comelec Commissioner Rowena Guanzon said earlier on Wednesday that the poll body cannot extend the September 30 registration deadline.
Groups trooped to the Comelec office in Intramuros, Manila on Tuesday, August 31, to file a petition urging the poll body to move the deadline by at least a month.
Rappler's report showed nearly eight months of voter registration were lost due to coronavirus-driven hard lockdowns in several areas in the Philippines since 2020.
The Comelec had said that it had to stick with its original deadline, as moving it would cause a domino effect on their other activities in the run-up to the 2022 elections.
Some 61 million Filipinos are already eligible to cast their ballots in the 2022 elections, the first national polls to be conducted in the Philippines against the backdrop of a pandemic. The Palawan plebiscite, held in March, offered a glimpse of polls held during a pandemic. – Rappler.com