This is AI generated summarization, which may have errors. For context, always refer to the full article.
Politicians from across the country will vie for more than 18,000 elective seats in the 2022 national and local polls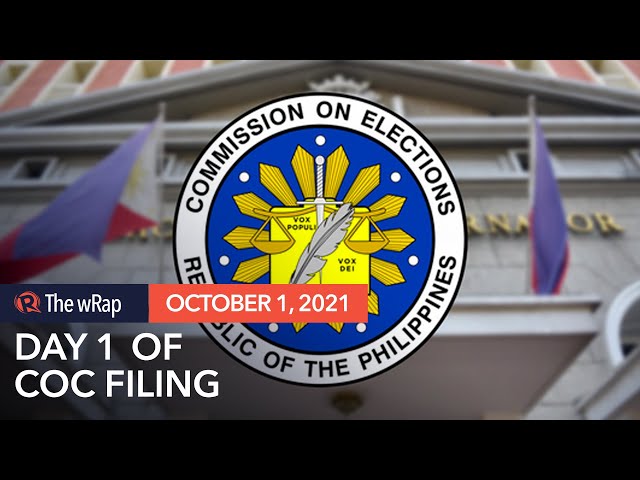 In an election season like no other, the Philippines is set to begin accepting applications from aspirants to elective positions for the May 9, 2022, national and local polls.
The week-long filing of certificates of candidacy (COCs), which starts on Friday, October 1, will mark the first time that the election activity would be held in the middle of a raging pandemic.
The COVID-19 crisis was a major area of concern during preparations for the ever-important event. The candidacy filing for past elections was known to be a festive activity, with hundreds of supporters flocking to offices of the Commission on Elections (Comelec) to accompany the politicians they were supporting.
But this year's event will be an inevitable break from tradition, as the country still grapples with over 100,000 active COVID-19 cases on the first day of October.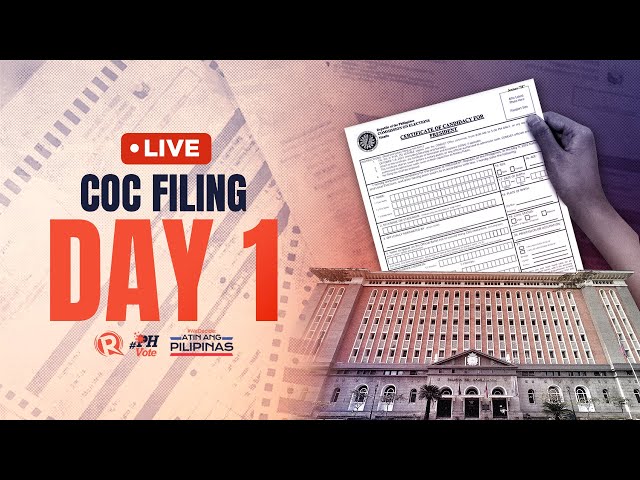 While the filing of COC remained an in-person event due to legal constraints that prevented the Comelec from letting aspirants send their applications through email, strict health and safety protocols are in place to make sure that the week-long activity would not be a super spreader event.
For one, the filing of COC for national posts has been moved from the Comelec's main office in Intramuros, Manila, to one of Sofitel Philippine Plaza Manila's tents in Pasay City. The bigger venue means easier compliance by attendees to physical distancing protocols.
Additionally, aspirants to the positions of president, vice president, and senator may only bring with them up to three people each when filing their COCs. For local aspirants, the maximum number of companions is two; for authorized representatives of party-list groups, one.
The Comelec is also imposing strict entrance requirements. In Sofitel, political aspirants are required to present a negative COVID-19 test result taken within 24 hours before their entry into the area. Comelec and security personnel, and all members of the media, are mandated to do the same.
What to expect
A number of politicians have already declared their intentions to run for national positions, and are expected to show up at Sofitel during the COC filing week.
For the position of president, they are senators Panfilo Lacson and Manny Pacquiao, Manila Mayor Isko Moreno, and labor leader Leody de Guzman.
For the position of vice president, they are Senate President Vicente Sotto III, physician and online personality Willie Ong, lawyer Alex Lacson, and President Rodrigo Duterte, who said he was running to protect himself from lawsuit after his term ends in 2022.
But part of the thrill during the COC filing week are what remains to be unknown variables.
All eyes are on Vice President Leni Robredo, as to whether she'll join the presidential race. She previously hinted at making a decision on the last day of filing or on October 8, as she continues her efforts to unite the opposition.
Her fiercest rival, defeated 2016 vice presidential candidate Ferdinand "Bongbong" Marcos Jr, has been nominated by multiple political parties to be their candidate for president, but the dictator's son has yet to confirm his plans.
Davao City Mayor Sara Duterte-Carpio, who already said she would gun for reelection in her hometown instead, has kept political observers on edge as to whether she would change her mind at the last minute.
The President's long-time aide, Senator Christopher "Bong" Go, was also nominated by ruling party PDP-Laban to seek the country's top post, although Go claimed repeatedly he would not run for the position.
As a refresher, the older Duterte did not file his COC for president during the filing week in October 2015. He only joined the race for Malacañang on November 27 that year, after he took the place of then-PDP-Laban presidential nominee Martin Diño, who withdrew his COC on October 29.
Crucial polls
Politicians from across the country will vie for more than 18,000 elective seats in the 2022 national and local polls.
These include 77 national posts: 1 president, 1 vice president, 12 senators, and 63 party-list representatives.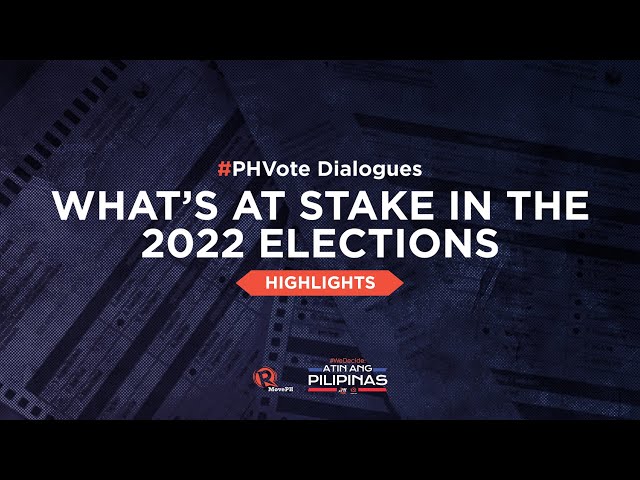 The May 9, 2022 vote is viewed as one of the most crucial in the country's history yet, as it would determine Duterte's successor, who would carry a gigantic task of leading the Philippines' pandemic recovery efforts. – Rappler.com