Comelec's statement comes a week after Senator Francis Tolentino lamented that seafarers have had a hard time casting their ballots in past elections
The Commission on Elections discarded the possibility of online voting for select groups of overseas Filipino workers (OFWs), such as seafarers, in the 2022 polls.
"For the 2022 elections, right now, masasabi ko, hindi na (I can say it won't happen). [Maybe] in future elections," said Philip Luis Marin, attorney for the Comelec Office for Overseas Voting, during the poll body's press briefing on Friday, June 11.
He said the Comelec is talking to three technology providers which will conduct "internet testing in the next couple of months," namely Voatz, Indra, and Smartmatic.
Voatz is a US-based for-profit, private mobile election voting application, while Smartmatic has been the Philippines' technology provider for the automated elections since 2010. Indra meanwhile is an IT company that has served elections in Europe.
Marin's statement came a week after Senator Francis Tolentino lamented in a hearing that seafarers have had a hard time casting their ballots in past elections.
"It's not voting anywhere, it's voting where the embassy or consulate is located. And that unduly burdens the seafarers. Is it not possible to think of a way in which they can vote online?" Tolentino asked in a mix of English and Filipino on June 3.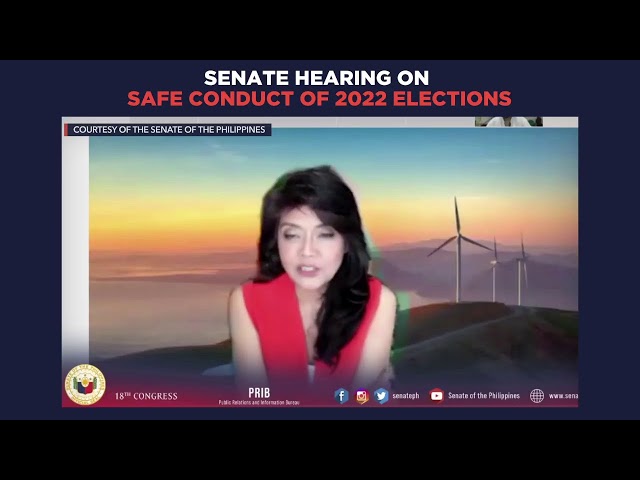 Marin acknowledged on Friday that mobile voting would benefit seafarers the most.
"Kawawa iyong ating mga seafarers. Kapag nasa barko sila hindi sila makaboto (The situation of our seafarers is pitiful. When they are onboard a ship, they can't vote)," he said.
"Kung may online lang, basta may online facility lang iyong barko, at maka-connect lang iyong mobile device nila sa Wi-Fi ng barko, makakaboto na sila using the software provider (The goal is for the seafarers to be able to vote using the software provider once they connect their mobile device to the ship's Wi-Fi)," he added.
Republic Act No. 10590 or the Overseas Voting Act of 2013 allows Comelec to "explore other more efficient, reliable, and secure modes or systems, ensuring the secrecy and sanctity of the entire process, whether paper-based, electronic-based, or internet-based technology or such other latest technology available, for onsite and remote registration and elections." 
Under that law, the poll body must then submit their reports to the Joint Congressional Oversight Committee.
Based on Comelec's data, there were 1.42 million registered overseas voters as of May 19.
The poll body said it seeks to register 1.6 million more Filipinos for overseas voting in the 2022 national elections. — Rappler.com