The Comelec's budget for 2022 will help determine how the poll body can make elections safer despite the threat of COVID-19
The Commission on Elections (Comelec) sought a P41.992-billion budget for 2022, more than double the budget it received in the last presidential election year.
This comes as the poll body faces calls to "COVID-proof" next year's polls, where 61 million are already eligible to cast their ballots.
Based on the National Expenditure Program submitted by the Department of Budget and Management, however, the Duterte government is only proposing P26.497 billion to Congress, which means that Comelec's request was trimmed by P15.495 billion.
While the poll body requested P37.644 billion for election administration programs, the president's proposed budget was P12.746 billion less, at P24.897 billion.
These election administration programs include projects for voter education, as well as those directly connected to the conduct of the 2022 polls.
In particular, under the national and local elections item, the Comelec asked for P21.660 billion, but the executive branch only requested for P13.637 billion to Congress.
The president's proposal to Congress for the Comelec's budget in 2022 also included the following:
Sangguniang Kabataan and barangay polls – P8.441 billion
Conduct and supervision of elections – P2.163 billion
Development of software system and procedures – P450.539 million
Continuing registration for overseas absentee voting – P111.912 million
Maintenance, updating, and safekeeping of voter records – P34.020 million
Preparation of voting centers – P24.488 million
Monitoring implementation of conduct of election among others – P17.640 million
The Duterte administration's P26-billion budget proposal, however, is still bigger compared to Comelec's budget of P16 billion and P10 billion in election years 2016 and 2019.
Groups have called on the government to increase the Comelec's budget in 2022 so it could effectively implement changes to make voting safer despite the pandemic.
Dr. Ronald Mendoza, dean of the Ateneo School of Government, told the Senate Committee on Electoral Reforms back in June that the Duterte administration will need to allocate an additional P10 billion, on top of what the government usually spends during national elections, to "COVID-proof" the 2022 polls.
"We have a study examining the best practices in other countries and what they spent in order to COVID-proof the plebiscite or elections in other countries. This is a sample of about 100 plebiscites or elections held already under pandemic conditions," Mendoza said, referring to the study conducted by Participate, a pro-democracy coalition for the 2022 elections.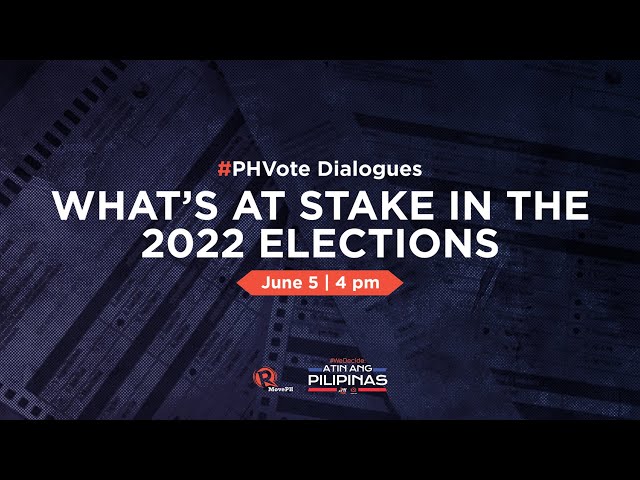 Congress may still increase or decrease the Comelec's budget for next year after budget deliberations.
The Duterte administration proposed a P5.024-trillion budget for 2022. – Rappler.com