Public displays of affection, such as shaking hands and kissing babies, 'will have to be strictly regulated,' says the Commission on Elections
The Commission on Elections (Comelec) will prohibit public displays of affection (PDA) by politicians once they kickstart in-person campaigns for the 2022 polls.
In a webinar hosted by the House of Representatives people's participation panel, Comelec spokesperson James Jimenez said some habits of politicians in past elections must be forbidden amid the enduring threat of COVID-19.
"Where public displays of affection used to be part of the whole idea of campaigning – politicians go out to shake hands and kiss babies – you're not going to be able to do it anymore," Jimenez said on Tuesday, July 13. 
"That will certainly be a very risky behavior, and yes, that qualifies as a public display of affection. That will have to be strictly regulated," he added.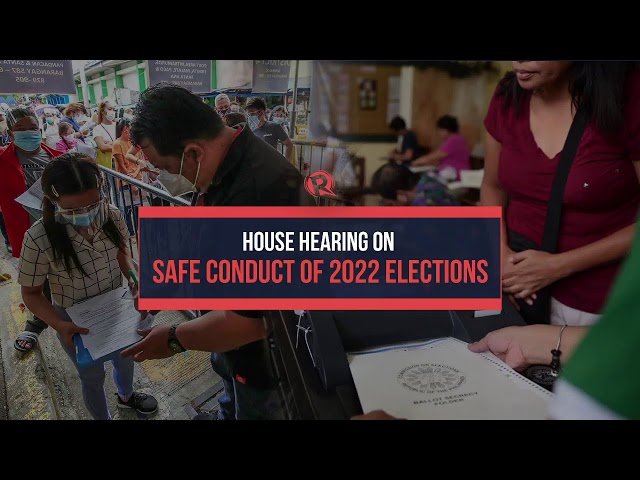 The Comelec has been eyeing to release formal guidelines on campaigning before the last quarter of 2021, but Jimenez's remarks on Tuesday offered a glimpse of what the campaign season would look like.
He acknowledged that the work this time is much more complicated, as the Comelec did not actively manage mass gatherings in past elections.
"In previous elections, holding a political rally or political mass gathering was as simple as: identify a place, pay for a place, and then go do it. Not so now," Jimenez said.
"Now, all possible venues in any particular location will have to have stated capacities on record," he added. "This will allow us to regulate attendance levels at events held in those areas."
The Comelec said restrictions on mass gatherings will be crafted in coordination with the Department of the Interior and Local Government (DILG).
"There will be restrictions on the granting of permits, hopefully via DILG and the local government units (LGUs). We've already had early discussions on these matters," Jimenez noted.
Jimenez asserted that the poll body could not outright ban face-to-face campaigns, as it would skew the playing field towards wealthier candidates who have the resources to pay for print and broadcast media advertisements.
The campaign period will start on February 8, 2022 for national posts, and March 25, 2022 for local posts.
Aspirants for national government positions will have to court some 60 million voters, who are eligible to cast their ballots for the May 9, 2022 vote. – Rappler.com