This is AI generated summarization, which may have errors. For context, always refer to the full article.
Of the 97,315 vote-counting machines that were subjected to refurbishment, only 334 are still undergoing repair
Around 96,981 of the 97,315 vote-counting machines (VCMs) that will be used for the 2022 polls have already been refurbished, the Commission on Elections (Comelec) reported on Thursday, November 25.
"We have already refurbished 99.6% of the VCMs," Comelec spokesman James Jimenez told reporters in a press briefing. "The repair of the 334 other units is ongoing."
Technology firm Smartmatic – the Philippines' main automated elections provider since 2010 – has been leading the refurbishment process after it bagged the P637-million contract for the project last June.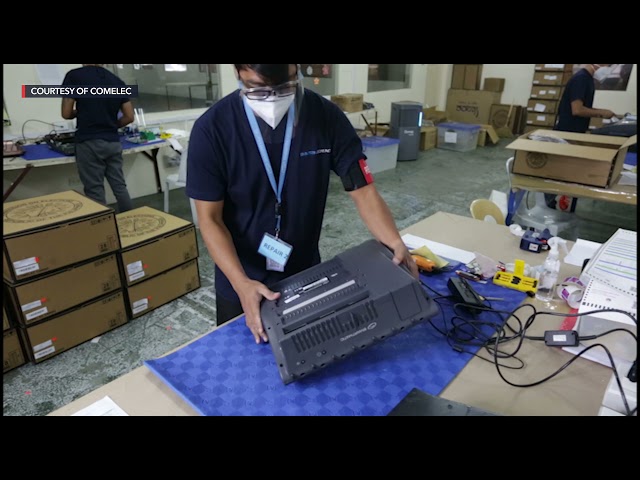 Aside from refurbishment of the VCMs, Smartmatic is also on track to bag a P863-million contract for the Comelec's lease of 10,000 VCMs, a necessary move so the poll body can reduce the number of voters assigned per precinct to 800 in 2022, from 1,000 in the 2019 polls.
If the Comelec issues a notice of award to Smartmatic for the lease of VCMs, the company's 2022 election-related deals would be worth over P3.1 billion.
Mock elections in December
Jimenez said the final trusted build – with all components of the program that will run the VCMs – is expected to be completed by December.
"That process will result in a hash code. The hash code is essentially a digital fingerprint that will allow you to know if the system that's being run on election day is the same system that was subjected to a trusted build," Jimenez explained.
A mock election is also tentatively set for December 29, based on Jimenez's presentation.
"The mock elections will be a public test. We will use actual voters to see how [the automated election system] behaves in the field," Jimenez added.
The Comelec conducted a simulation of the 2022 polls back in October, but that activity was focused on identifying areas of concern in the poll body's health and safety protocols amid the pandemic. – Rappler.com