Some 30% of that number are from the youth sector ages 18 to 30, says Comelec spokesman James Jimenez
Nearly 67 million voters will be eligible to cast their ballots for the 2022 polls, the Commission on Elections (Comelec) said on Thursday, November 18.
"Data from our Election and Barangay Affairs Department projects the number of voters at 66.9 million," Comelec spokesman James Jimenez said in a press briefing.
"[We have] 65.5 million as November 16, [and] that includes applications from the extended voter registration period, plus 1.4 million extracted [Sangguniang Kabataan] voters," he added.
Some 30% of the registered voters are from the youth sector ages 18 to 30, Jimenez said, although he noted that it is a "moving number."
Asked whether that segment of the voting population can help deliver a victory for a president, the poll body said it depends.
"If the youth vote votes as a bloc, then yeah, definitely. But the thing is it really depends on who these people vote for. The youth vote has not been historically that solid," Jimenez said.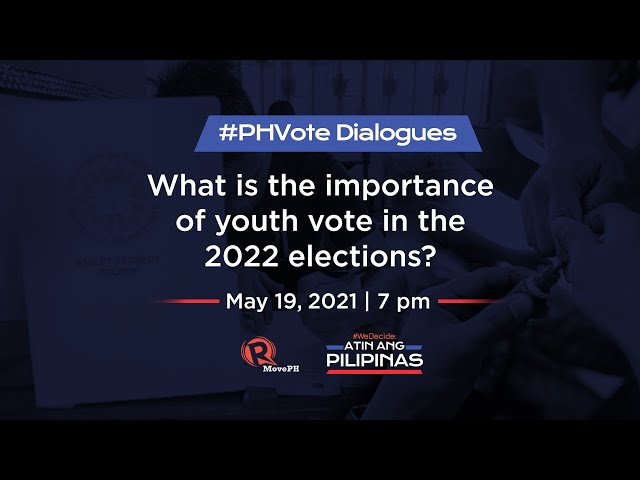 Before the Comelec extended in end-September the voter registration for a month, the number of registered voters was at 62 million.
This meant that the extension of the registration deadline gave millions of unregistered Filipinos more time and opportunities to sign up for next year's vote.
Coronavirus-driven hard lockdowns in the Philippines had resulted in repeated suspension of voter registration, complicating applicants' efforts to submit their papers to the poll body.
In the run-up to the original September 30 deadline and the final October 30 deadline, various Comelec offices grappled with long lines of voter applicants.
The Philippine Statistics Authority's projected voting population for 2022 is at 73.3 million. But the Comelec had said that even in past elections, the total number of eligible voters was unable to match PSA projections. – Rappler.com