The Comelec also says it has already surpassed its projection of four million first-time voters for the May 9, 2022 vote
There were already 60 million voters registered for the 2022 national elections as of June, an official from the Commission on Elections (Comelec) revealed.
"For now, we already have 60 million registered voters as of June," Comelec Deputy Executive Director for Operations Teopisto Elnas Jr. said in a mix of English and Filipino during the House suffrage and electoral reforms hearing on Thursday, June 17.
The number is two million shy of the Comelec's projection of 62 million registered voters for the 2022 elections.
Elnas also said the poll body already met its expectation of four million first-time voters for the May 9, 2022 vote.
"Iyong target natin na four million, actually, lumampas na tayo diyan (We have surpassed our target of four million voters), because we already have 4,863,455. And that includes not only first-time voters but also reactivated voters," Elnas said.
"These are voters whose registration data were deactivated due to failure of voting twice, then applied for reactivation. And that's around 500,000 as of June," he added in a mix of English and Filipino.
The Comelec said in February that it deactivated the voter accounts of around seven million Filipinos after failing to vote in two consecutive elections or for other reasons.
Still, the poll body committed to increase the number of satellite registration offices, with only three months left before the voter registration deadline on September 30.
"We still have to stretch our registration. We still have to conduct satellite registration, just in case there are still those who have yet to register," Elnas said.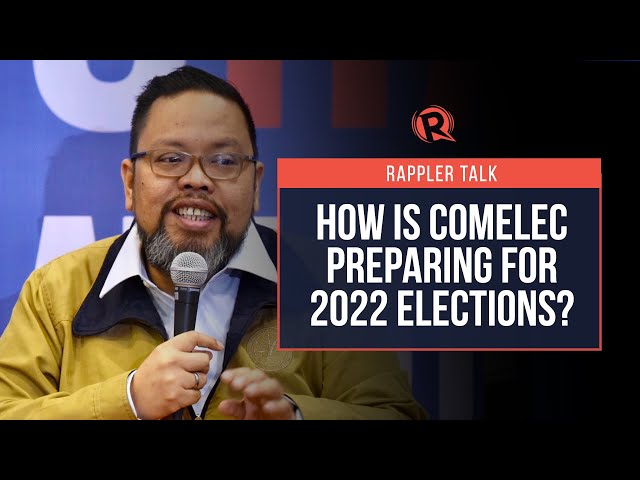 The assurance came before the House panel adopted the minority bloc's House Resolution No. 1796, which called on the Comelec to establish more satellite registration centers nationwide.
Elnas said the Comelec only has 18,945 satellite registration offices, down from the 52,842 sites established for the 2019 midterm elections, due to the limitations caused by the COVID-19 pandemic. — Rappler.com