This is AI generated summarization, which may have errors. For context, always refer to the full article.
(1st UPDATE) 'The return of NCR to a state of ECQ will undoubtedly have an impact on voter registration numbers,' the Comelec says, but points out it has exceeded voter registration expectations
The Commission on Elections (Comelec) announced on Friday, July 30, it would suspend voters' registration in areas that will be placed under enhanced community quarantine (ECQ) in August.
The poll body acknowledged the impact on voter registration of the looming hard lockdowns in Metro Manila and other places due to the threat of the COVID-19 Delta variant, but asserted it has already met its projections.
In the Philippines, voter registration is automatically suspended in areas placed under ECQ, the strictest form of lockdown under the Duterte administration. As of Thursday, August 5, the areas that will be under ECQ from August 6 to 20 are:
Metro Manila
Laguna
Iloilo City
Cagayan de Oro
The poll body assured the public that voter registration would be in full swing once lockdown restrictions are eased.
"When the appropriate authorities deem it safe to lift these current restrictions, the COMELEC will promptly resume its services to the public," Comelec spokesman James Jimenez said in a statement on July 30.
The last day to register for the 2022 Philippine elections is on September 30, 2021. The Comelec has repeatedly said there won't be any extension of the registration period.
"The return of NCR to a state of ECQ will undoubtedly have an impact on voter registration numbers. However it bears remembering that the Comelec has, in fact, already exceeded expectations – and not just its own – for voter registration during a pandemic," Jimenez said
"More than four million newly eligible voters are already included in the voter rolls, and we have already blown past earlier and lower projections of the total number of voters registered for the 2022 national and local elections," he added.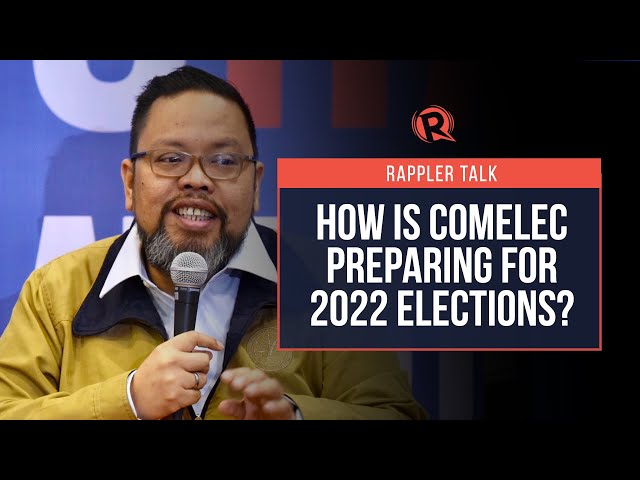 The Comelec said in June that there were already 4.3 million first-time voters for the May 9, 2022 vote. Jimenez has been particular about describing the four-million voter registration number as "expectations," although other officials of the poll body have publicly called them "targets."
The Comelec also said in June that there were already 60 million Filipinos eligible to cast their ballots in next year's elections, just one million shy of their 61-million projection before the September 30 voter registration deadline.
The upcoming hard lockdowns are the latest manifestation that the pandemic will continue to cast a long shadow on the election season.
On Wednesday, July 28, Senate Majority Leader Juan Miguel Zubiri presented a commissioned Pulse Asia survey which showed 46% of Filipinos would rather skip the 2022 polls if COVID-19 cases remain high on election day.
The Comelec asserted that it can conduct safe elections, and said it remains confident of a sizable voter turnout despite the coronavirus threat. – Rappler.com