The signing of the deal with Robinsons comes as the Comelec aims to set up more satellite registration hubs before the September 30 voter registration deadline
The Commission on Elections (Comelec) signed a memorandum of agreement with mall and retail giant Robinsons to establish more satellite voter registration booths for the 2022 elections.
The signing ceremony was held at Crowne Plaza Galleria Manila in Quezon City on Monday, July 12.
The ceremony was attended by Comelec Executive Director Bartolome Sinocruz Jr., Comelec Education and Information Department Director and spokesperson James Jimenez, Robinsons Land Corporation Senior Vice President and General Manager Arlene Magtibay, and Robinsons Land Corporation External Affairs and Support Operations Director Irving Wu.
The list of malls where the registration booths will be set up has yet to be finalized, but the Comelec said these will be in Metro Manila, Central Luzon, Northern Luzon, Southern Luzon, all three regions in the Visayas, and Mindanao.
At a press conference after the signing ceremony, Sinocruz said the first satellite registration site will be at Robinsons Place Lipa on Friday, July 16.
"Our aim is to give the public an accessible and efficient registration experience and provide alternative satellite registration sites by opening registration booths in malls," said Comelec spokesman James Jimenez in a press release.
The Comelec added that the satellite registration sites will only accommodate a limited number of applicants daily. They must be residents of the locality, or those who seek to transfer their voter registration records.
Comelec Deputy Executive Director Teopisto Elnas Jr. told House lawmakers in June that the poll body only had 18,945 satellite registration sites as of that month, down from the 52,842 sites established for the 2019 midterm elections.
Elnas had cited limitations caused by the COVID-19 pandemic for the decrease of satellite registration hubs.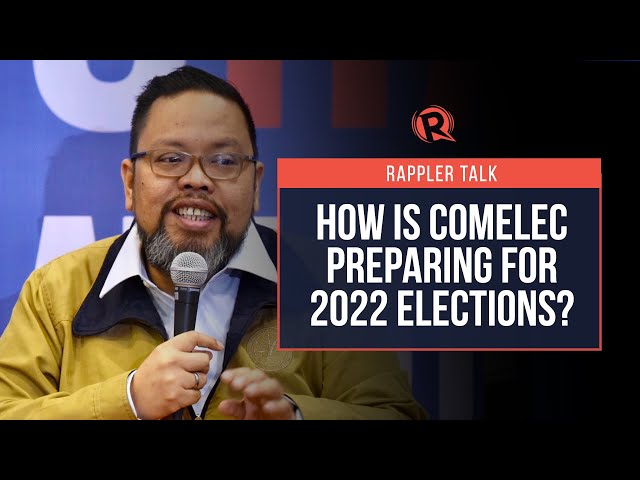 The poll body has two months left to ramp up voter registration, before the deadline on September 30.
The Comelec already registered 4.3 million new voters, out of the over 60 million who are eligible to cast their ballots for the May 9, 2022 vote. – Rappler.com