Reducing the number of voters per clustered precinct will only be possible if there are more vote-counting machines for the 2022 polls
A senator urged the Commission on Elections on Thursday, June 3, to buy more vote-counting machines (VCMs) for the 2022 national elections, so that it could increase the number of polling precincts.
The Comelec could only reduce the number of people per polling precinct if it had more clustered precincts for the 2022 polls, the first to be conducted in the Philippines against the backdrop of a pandemic.
Unlike in previous elections, the pandemic makes crowding in election areas a major issue. Less people per clustered precinct means less crowding.
"E 'di bumili, may time pa namang bumili, kesa ma-postpone ang election, at magkagulo ang election. Bumili na lang," Senator Cynthia Villar told the poll body during Thursday's hearing by the Senate Committee on Electoral Reforms and People's on the laws needed to "COVID-proof" the 2022 national elections.
(So just buy more VCMs, we have the time anyway, rather than risk the postponement of elections and chaos on election day.)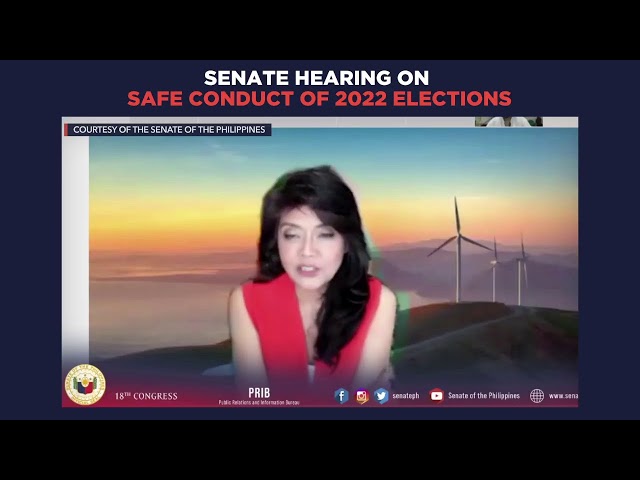 Villar made the statement after a Comelec official said that it was challenging to raise the number of clustered precincts for the 2022 polls with the current number of VCMs that it had.
"Unfortunately, at present, we only have around 97,000 VCMs," said Comelec Deputy Executive Director for Operations Teopisto Elnas Jr.
In the 2019 midterm elections, there were only around 84,000 clustered precincts across the country, each with 1,000 voters and one VCM assigned to it, according to the Comelec's data.
Comelec spokesman James Jimenez said in May that the goal for the 2022 polls was to reduce the number of voters per precinct to 800 or less, amid the enduring threat of the coronavirus.
Elnas told senators he would raise the suggestion to buy more VCMs with Comelec officials.
"We will bring that matter to the steering committee because there needs to be a policy for that, as well as the process for the procurement of additional VCMs, the process of bidding, and the availability of funds," Elnas said in a mix of English and Filipino.
The hearing was held as the COVID-19 pandemic continued to cast a long shadow in the Comelec's preparations for the 2022 national elections.
Long lines were a common sight in past elections, so the challenge for the Comelec is to prevent overcrowding on election day.
The Comelec said in late May that there were already 59 million registered voters for the 2022 national elections. — Rappler.com