But Joyleen Mercedes 'Girlie' Balaba, a first-term Cagayan de Oro city councilor, says she prefers to seek reelection
Former ABS-CBN-Davao broadcaster Joyleen Mercedes "Girlie" Balaba sang one of President Rodrigo Duterte's favorite songs, the George Canseco-Louie Ocampo classic Ikaw, on her way to the Cagayan de Oro city council two years ago. Today, the political newbie, whose name didn't ring a bell in Cagayan de Oro politics until 2019, could be well on her way to Congress.
Cagayan de Oro 1st District Representative Rolando Uy on Friday, September 24, claimed that Balaba would be fielded by his group as a candidate for congresswoman in the city's 2nd District.
"It's confirmed. We've talked about it two weeks ago, and she has accepted it. Girlie is one of our candidates for congresswoman," said Uy, who has organized a ticket for his likely mayoral bid.
Balaba, known as Duterte's "closest friend" in Cagayan de Oro, laughed off Uy's claim, saying she still preferred to run for reelection under "Team Oca," the group of Mayor Oscar Moreno and Uy that has been organizing for the 2022 political battles in Cagayan de Oro and Misamis Oriental province.
Moreno, who is serving his third and final office term, has set his eyes on the gubernatorial post of Misamis Oriental, a position he held for nine years before his successful campaign for Cagayan de Oro's mayorship in 2013.
Moreno has been open about his preference for Uy, his long-time political ally, to be his successor.
When he was Misamis Oriental governor, Moreno campaigned for Uy, who challenged local political kingpin Vicente Emano in 2010.
That year, Uy lost by a relatively slim margin against Emano who sought a fresh mandate as mayor after taking a break and serving as vice mayor for three years under the administration of his ally, the then-mayor Constantino Jaraula.
Emano was unseated by Moreno in 2013, and the former mayor never won an elective post again.
Emano died a week before the 2019 elections while running for vice mayor under the ticket of staunch Duterte supporter, former tourism undersecretary Jose Gabriel "Pompee" La Viña, who challenged the reelection bid of Mayor Moreno.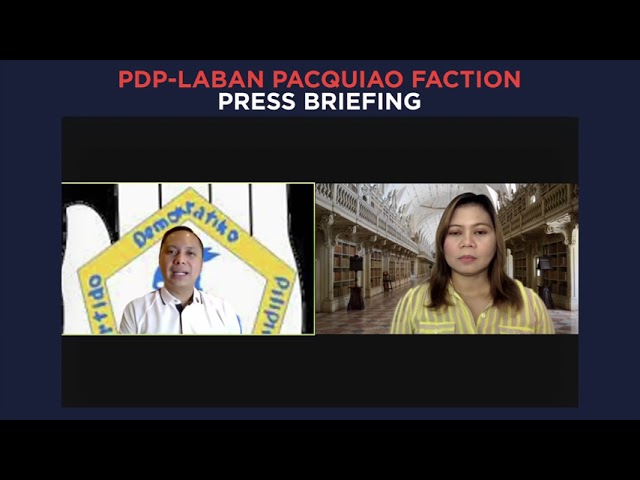 Balaba said Uy and Moreno discussed with her their offer for her to become their group's candidate for congresswoman in the city's 2nd District but she supposedly turned it down.
"My plan is to seek reelection under Team Oca. I'm new in politics, and I'm still learning. It's an honor to be considered for that position," Balaba told Rappler.
She said opposing political groups organizing for the 2022 elections in the city have also sent her feelers because they supposedly wanted her to run for higher office under them.
Balaba said, "I really don't have any plan to seek higher office as of now, and I intend to seek reelection under my party – the group of Mayor Moreno and Congressman Uy."
Uy however maintained that Balaba would run for congresswoman and that the councilor has already agreed to seek the post now being held by Cagayan de Oro 2nd District Representative Rufus Rodriguez.
The city's 2nd District is the political bailiwick of Rodriguez, another likely mayoral candidate, while the 1st District is Uy's.
Since 2019, the mild-mannered and low-profile Balaba has been seen as a "sacred cow," a politician not to be messed with in Cagayan de Oro politics because of her perceived Malacañang connections.
Duterte's supporters and political trolls on social media have spared her, and male politicians have reportedly kept their distance from her, apparently worried that closeness to her could breed intrigues.
When she ran for a city council seat in 2019, Balaba was openly endorsed by Duterte and his daughter, Davao Mayor Sara Duterte, and the then special assistant to the President and now Senator Christopher Lawrence Go.
In one of his visits to Cagayan de Oro during the 2019 campaign period, Duterte held hands on stage with the former ABS-CBN-Davao broadcaster. He even called and addressed voters in a rally, urging them to vote for Balaba.
Balaba, an ex-sweetheart of another former ABS-CBN broadcaster, Aljo Bendijo, was the only politician allowed by the Presidential Security Group to meet with Duterte during the wake of the wife of former mayor Reuben Canoy in 2019. There, he raised her hands for photographers along with Canoy's daughter Rhona, who was also seeking a city council seat at that time.
Balaba was never in Cagayan de Oro's political radar until 2019 when Mayor Moreno announced that Duterte's close friend would run for councilor under his ticket.
The surprise announcement, seen as a political masterstroke, stunned Moreno's opponents and made Balaba a political sensation in the city overnight.
Maricel Rivera, city hall spokesperson, said Balaba was the choice of the Uy-led ticket for congresswoman in the city's 2nd District but the councilor made it clear that her preference was just to seek reelection.
"If she and Congressman Uy talked, I am unaware of that," said Rivera. – Rappler.com