IM Pilipinas says they have almost 20,000 members 'on the ground actively' supporting a possible Isko Moreno presidential bid
A network of volunteers and supporters of Manila Mayor Isko Moreno is present in 53 provinces plus Metro Manila, according to the network's lead convenor, former Duterte transportation undersecretary Tim Orbos.
"In terms of active volunteers, we have close to 20,000 enlisted, meaning these members are on the ground actively," Orbos, national convenor of Ikaw Muna (IM) Pilipinas, told Rappler on Wednesday, September 15.
There are 81 provinces in the country, which means that if Orbos is accurate, Moreno's supporters are present in more than 65% of the country.
Orbos claims IM Pilipinas has no major financial backer yet and that members and volunteers themselves contribute whatever they can.
But it seems some businessmen are already keen to place their bet on Moreno in 2022.
"There are those committing to help once Yorme so decides and we're looking forward to that as well," said Orbos.
Moreno, who is yet to declare his intention to run for any national post in the 2022 elections, has been faring well in pre-election surveys of possible presidential candidates, placing second to Davao City Mayor Sara Duterte in a June Pulse Asia poll.
Mayor Duterte has said she will not run for president, deciding to seek reelection as Davao City chief instead.
'Selling' Isko to Visayas, Mindanao
Orbos said in a Rappler Talk interview that he and four of his friends, all private citizens, formed IM Pilipinas in June.
"We're so glad, so happy, about the response of people, from all walks of life, from all over the country, even overseas…. People are calling us for what we need. The response is really overwhelming," said Orbos.
Moreno, if he pushes through with his presidential bid, will need all the help he can get.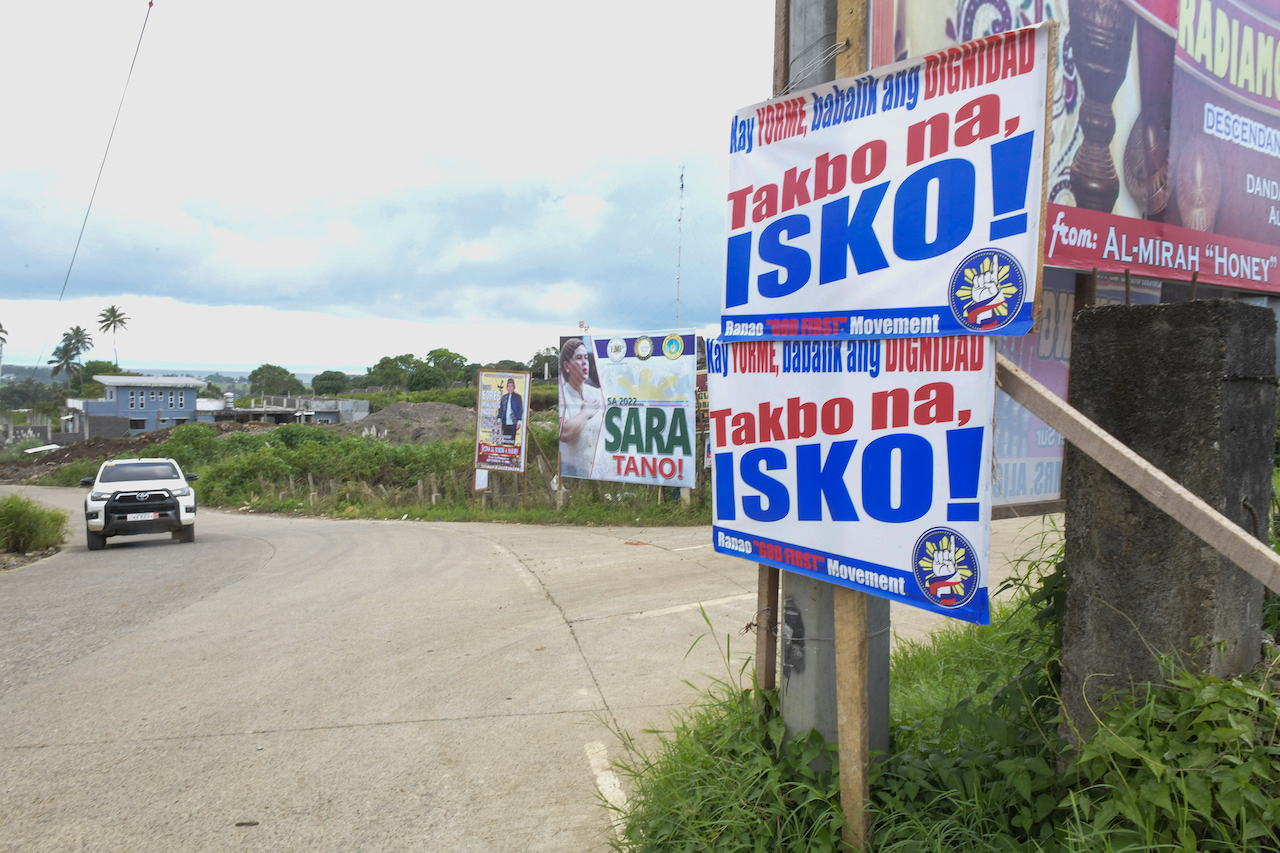 While he has scored decently in Metro Manila and Luzon, in general, he is still a long way off from the preference ratings of Sara in Visayas and Mindanao.
What has it been like for Orbos and group "selling" Moreno to people in these regions?
"Visayas people don't realize his mother comes from Visayas, that one, when people find out, that resonates with them," said Orbos.
Moreno's mother, Rosario "Chayong" Domagoso, was born in Allen, Northern Samar, and worked as a laundrywoman and then as a garlic peeler when Moreno was growing up.
The most recent IM Pilipinas chapter to spring up is the Isko Northern Alliance (INA), launched on Wednesday by volunteers from Ifugao, Ilocos Norte, Ilocos Sur, Pangasinan, Abra, Cagayan, and La Union.
"The Solid North is not as solid as you may think," said Orbos, referring to the thinking that North Luzon would vote as a bloc for any Marcos scion.
One scion, Ferdinand "Bongbong" Marcos Jr., has plans to run for a national post next year, making him a possible rival of Moreno's who could eat into his Luzon votes.
But to promote Moreno, IM Pilipinas taps into a trauma unifying Filipinos wherever they are – the COVID-19 pandemic.
"There are two mesages cutting across the country. It's a message of despair – the present despair, whoever may be blamed for that, but it's there. But we're also giving them a message of hope in the persona of somebody like Isko Moreno," said Orbos.
Digital war
With the COVID-19 pandemic bringing a new set of restrictions to electoral campaigning, Orbos thinks a volunteer network like IM Pilipinas would be "very important" to a successful campaign.
"We are talking here of digital volunteers. Campaigning right now , this 2022, it's more on one-on-one, very personal. You can't do a big gathering, at the same time, you go digital. We see that Mayor Isko's resonance is good on tbose two fronts and, for us, that's something good because of the limited resources we have," he said.
Among politicians, no one rivals Moreno in his use of social media in promoting his brand of governance. Especially in the early months of his mayoralty, Moreno went live on his Facebook account, sometimes thrice in a single day, broadcasting everything from his random inspections to his response to the collapse of a hotel.
"I think it will work for us, the limitations of this campaign," said Orbos.
– Rappler.com