Former Comelec chairman Christian Monsod however remains confident that incumbent poll body officials 'will not allow any manipulation of the election results' in 2022
Former Commission on Elections (Comelec) chairman Christian Monsod called on the public to be vigilant when President Rodrigo Duterte handpicks more people to the poll body in 2022.
Duterte will be able to name three more commissioners before he ends his six-year term in June 2022.
Comelec Chairman Sheriff Abas and Commissioner Rowena Guanzon, the only remaining appointees of previous president Benigno Aquino III, as well as Commissioner Antonio Kho Jr., are scheduled to end their terms in February 2022, just three months away from the presidential polls.
"The new appointees should be closely watched, especially since the Comelec may be tested soon on the issue of the president running for vice president," Monsod said in a Rappler's #PHVote Dialogues broadcast on June 5.
Monsod was referring to the efforts of ruling party PDP-Laban to "convince" Duterte to run for vice president in 2022 elections, a move that Monsod called an "insidious" way to circumvent the 1987 Constitution.
Still, Monsod, who is also a framer of the 1987 charter, is confident that the Comelec will remain professional in its job.
"The present Comelec has not exhibited any partisanship, and I believe will not engage or allow any manipulation of the election results," he said.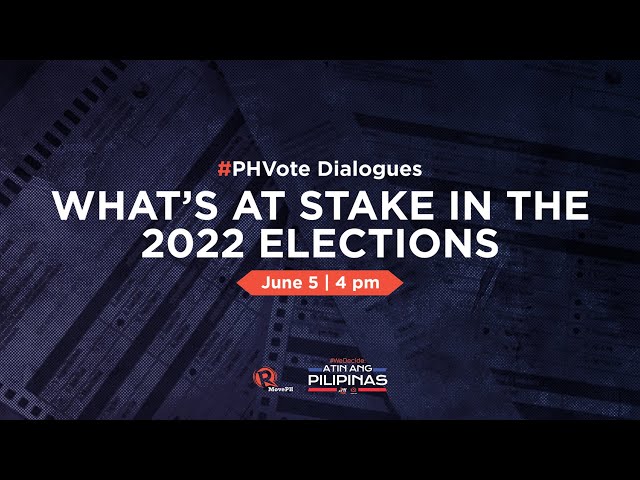 In April, Comelec spokesman James Jimenez already downplayed fears in connection with the en banc being filled with Duterte appointees come election day.
He pointed out that during the 2016 elections, all commissioners of the poll body were appointed by Aquino.
"To say that the commissioners sitting now have somehow compromised their integrity just because of who put them there is to give short shrift to the commissioners who are sitting now. You are selling them short," Jimenez had said on April 3.
Election watchdog Kontra Daya however told Rappler on April 23 that the public's fears cannot be simply swept aside.
"It becomes a problem when the president abuses his appointing powers and doesn't stick with the principle of ensuring the quasi-judicial independence of the Comelec," Kontra Daya convenor Danilo Arao had said.
The presidential elections will be held on May 9, 2022. That vote will decide who gets to succeed President Duterte in Malacañang. — Rappler.com