The President's daughter also twits her father's party, PDP-Laban: 'I refuse to be a political punching bag for a party in complete disarray'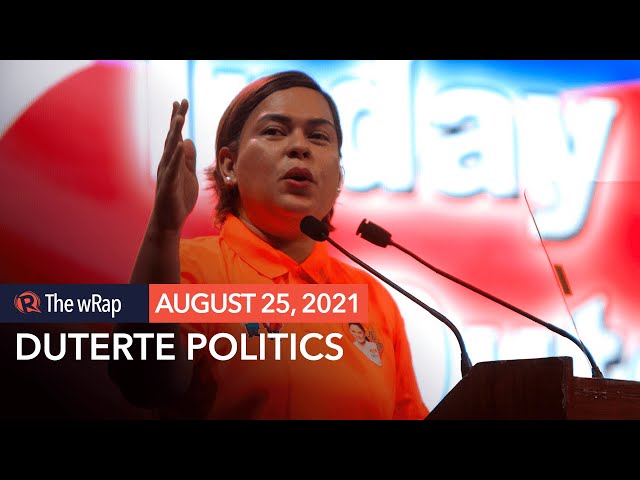 Her own father, President Rodrigo Duterte, has asked Davao City Mayor Sara Duterte to take in his trusted aide Senator Bong Go as her running mate should she run for president in 2022.
Sara herself claimed this in a Facebook post on Wednesday, August 25.
She said Duterte had made his request through a letter handed to her when the father and daughter met. Sara described the meeting as "not a pleasant event."
"I was left with two letters endorsed to me by the President for consideration – one note explained why I should endorse the Go-Duterte tandem and the other suggested that I take in Senator Go as my vice president," Sara said.
Sara has topped the most recent surveys of possible presidential contenders. Her own father, in a meeting with government officials on Tuesday night, acknowledged this and for this reason said he and Go would pull out of the 2022 race if she decided to gun for the presidency.
Go, based on his lackluster performance in pre-election surveys, will need all the help he can get to secure electoral victory if he runs for either president or vice president.
Sara to her father: Stop talking about me
It was the daughter who appeared to be giving the father a dressing-down in her Wednesday statement.
Sara sounded irked as she asked her father and his aide to stop discussing her 2022 plans in public.
"I respectfully advise them to stop talking about me and make me the reason for them running or not running," she said.
The Davao City chief also twitted what appeared to be the lack of firmness in Duterte's commitment to run for vice president in 2022. Only hours before he flouted he would back out of the elections, his political party members announced he had formally decided to run for vice president.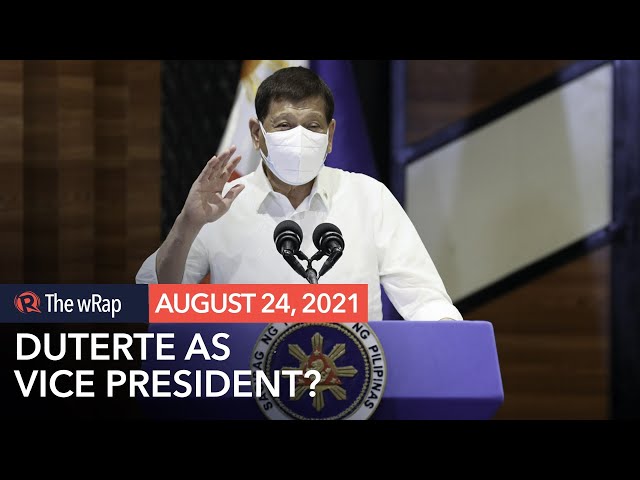 Go, meanwhile, has continued to play coy about a presidential bid, even if the party has publicly said he has been picked as their standard-bearer.
"If they can confirm it privately [their tandem], then I do not see the reason why they cannot be candid about it to the public. They should simply present to the people what they can offer to our country and how they can help our fellow Filipinos," said Sara.
Slams PDP-Laban factions
Sara also had choice words for other officials in Duterte's party, PDP-Laban. The party is divided into two warring factions, one backed by Duterte and the other led by senators Koko Pimentel and Manny Pacquiao.
The Pimentel faction has branded the other faction as illegitimate for being open to making Sara, a non-party member, their standard-bearer, which Pimentel had said runs counter to party rules.
Sara is not having it.
"Senator Pimentel and Mr. Ronwald Munsayac should stop blaming me for the sad state of their political party," said Sara.
"It is not my fault that no one among you is a leader worthy of the respect of the majority," she continued.
Sara also described PDP-Laban as a party "reduced" to a "sitcom."
"I refuse to be a political punching bag for a party in complete disarray," said Sara, in conclusion.
The Chief Executive's daughter is yet to announce her final decision about whether or not to run for president in 2022.
The Pimentel-led PDP-Laban faction, on Wednesday, claimed the floated Go-Duterte tandem is "merely a distraction" to shield Duterte's "real candidate" from political attacks and weaken the party from the inside. – Rappler.com