Two poll watchdogs underscore the need for a sustained COVID-19 vaccine rollout following a survey that highlighted Filipinos' unwillingness to vote in 2022 if virus threats persist
Two election watchdogs raised concerns after a recent survey revealed that nearly half of Filipinos would rather skip the 2022 polls if COVID-19 cases remain high.
The commissioned Pulse Asia survey, presented by Senate Majority Leader Juan Miguel Zubiri during a Senate session on Wednesday, July 28, showed that only 35% of respondents were willing to cast their ballots on the day of the elections even if COVID-19 threats persist. Some 46% would not vote, while 19% were undecided.
In separate statements, Kontra Daya and the Legal Network for Truthful Elections (Lente) said the findings underscored the need for the national government to ramp up vaccinations.
"This should be a wake-up call to the Duterte administration that a militaristic solution cannot solve a health crisis. The oft-repeated calls for improved contact tracing, genuine mass testing and sustained vaccine rollout should be continuously pushed by various groups and individuals," Kontra Daya convenor Danilo Arao told Rappler on Saturday, July 31.
"Accelerated and more efficient vaccination rollout and implementation of election health protocols can address the fear of voters contracting COVID-19 while participating in electoral activities," Lente said in another statement on Thursday, July 29.
As of Monday, August 2, only 9.1 million Filipinos, or around 8% of the population, have been fully vaccinated against the coronavirus. That's a far cry from the government's inoculation target for 2021 of around 50 to 70 million people.
Kontra Daya asserted that COVID-19 fears should not in any way lead to the postponement of the 2022 elections.
A number of public officials have raised such a suggestion, which Comelec has ruled out time and again.
"While we welcome Comelec's assurance that elections will push through on May 9, 2022, it should be constantly reminded at this time of its failure to put in check certain government officials for probable misuse of government funds as they make political spectacles out of civic activities like vaccination programs," Arao said.
Lente, meanwhile, said that the discourse should be focused on laying down strategies to reduce COVID-19 risks during election day.
"Fear of contracting COVID-19 while participating in electoral activities should be dealt with carefully planned and set strategies and safety protocols. Comelec should also devote resources to creating an effective and inclusive communications plan to guide and to inform all stakeholders," it said.
Some 61 million Filipinos are projected to be eligible to cast their ballots for the May 9, 2022 vote. The COVID-19 threat has raised the need for the Comelec to make sure that the polls will not be a super-spreader event.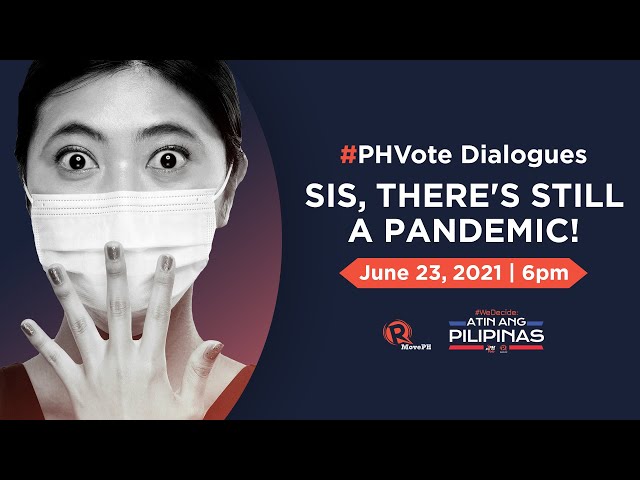 The Comelec, on multiple occasions, has insisted that it is capable of conducting safe polls in 2022. – Rappler.com