The governor is being challenged by former tourism chief and 5th District congressman Ace Durano
Cebu Governor Gwendolyn Garcia filed her certificate of candidacy for a second term on Friday, October 8.
Garcia heads the One Cebu party, the local party credited for helping organize and campaign for Rodrigo Duterte in the 2016 presidential elections.

Garcia filed without a running mate. When reporters asked who would run as her vice governor, she responded, "Abangan na lang mo (Just wait)."
Garcia's critics, including her opponent former tourism chief Ace Durano, accuse her of downplaying the pandemic.
Her administration took the position of "moving on and moving forward" from the pandemic and lobbied against lockdowns, a line the province-run Sugbo News site would often post.

In responding to Durano's criticism that hospital's have been neglected during the COVID-19 pandemic, Garcia told reporters in an ambush interview that she did not want to respond to a "Johnny-come-lately."

"I don't think this deserves any comment at all, if this had been coming from someone who had been working hard in all of these months had contributed several bags of rice or even just one kilo of rice, or a can of sardines, maybe I would respond," Garcia said.
She previously served three consecutive terms as governor from 2004 to 2013.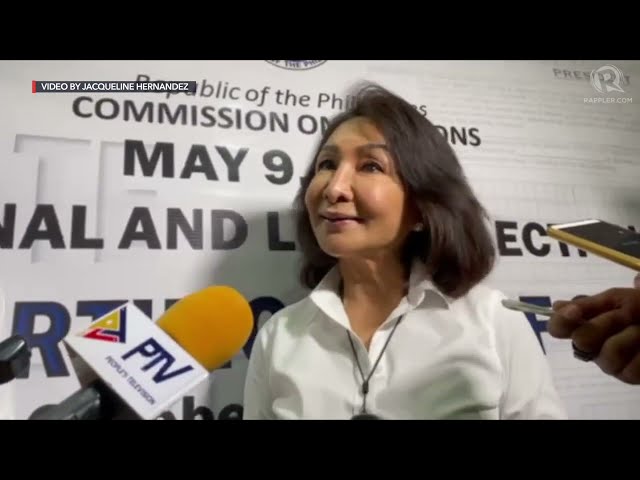 Toward the end of her last term in 2013, Garcia was suspended by then-president Benigno Aquino III for six months for alleged "abuse of authority." She holed herself up inside the capitol instead of leaving.
In 2020, she was acquitted by the Sandiganbayan over the purchase of the controversial P98-million underwater Balili property.
Despite the controversies, Garcia remains popular among Cebuanos. She also has the support of the local government chiefs in the province.
The governor is an ally of President Duterte and has a big following on social media via her official account and Sugbo News.
This gives her the advantage over Durano, who has been out of the public eye since he left Congress in 2016.
Cebu is the most vote-rich province in the country with over 3 million voters. – Jacqueline Hernandez/Rappler.com