(1st UPDATE) The House and the Senate are expected to fast-track two similar bills compelling the Comelec to move the voter registration deadline to October 31
The two chambers of Congress joined forces in pressuring the Commission on Elections (Comelec) to extend the September 30 voter registration deadline until October 31.
House leaders, following in the footsteps of the Senate, filed a bill on Wednesday, September 22, compelling the poll body to grant a one-month extension for Filipinos who have yet to register for the 2022 elections.
House Bill No. 10261, which was already referred to the suffrage panel, was introduced by House Speaker Lord Allan Velasco, House Majority Leader Martin Romualdez, and House Minority Leader Stephen Paduano.
"We are living under extraordinary circumstances. The public health crisis has been prolonged and many prospective voters have been forced to delay their registration this year and in 2020," the bill's explanatory note read, referring to the months of voter registration lost due to coronavirus-driven lockdowns.
The development comes two days after the Senate filed a similar bill. All 23 senators supported the proposal.
The Senate passed its version of the measure on second reading on Wednesday, and is expected to approve it on third and final reading on Monday, September 27.
Lawmakers, as well as other stakeholders, are worried that millions of voters would be disenfranchised should the Comelec stick to its September 30 registration deadline.
In particular, local Comelec offices in vote-rich Metro Manila have been grappling with long lines since voter registration resumed in early September.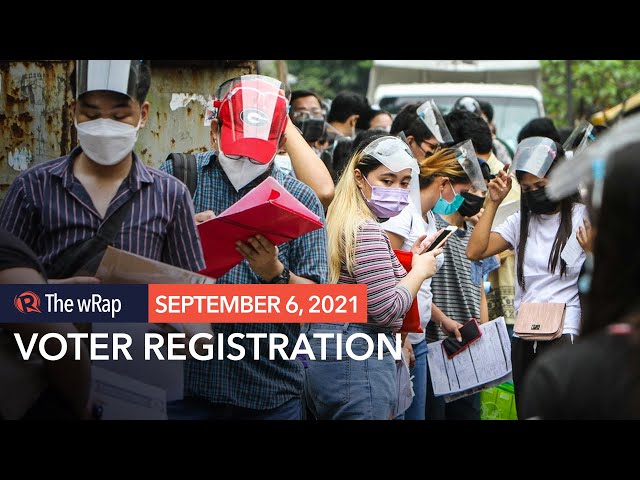 While there are already 62 million registered Filipinos for the polls on May 9, 2022, the projected voting population next year according to the Philippine Statistics Authority is over 73 million.
The Senate even threatened to slash the Comelec's 2022 budget to force the poll body to extend the registration deadline.
The commission en banc met on Wednesday to discuss appeals from lawmakers, but there are still no updates on the outcome of the session.
In previous statements, the Comelec said it cannot move the deadline due to operational concerns. Many of its administrative preparations are dependent on the final number of voters, such as the proper allocation of official ballots and other paraphernalia, among others. – Rappler.com