(2nd UDPATE) Manila Mayor Isko Moreno and Senator Nancy Binay, like Senator Panfilo Lacson, decline to be part of the opposition's nominees in 2022
Manila Mayor Isko Moreno, Senator Nancy Binay, and Batangas 6th District Representative Vilma Santos-Recto declined to be nominated by the 1Sambayan opposition coalition as part of its possible bets for president and vice president in the 2022 elections.
The refusal of Moreno and Binay was disclosed by 1Sambayan's lead convenor and former Supreme Court associate justice Antonio Carpio on Saturday, June 12, after his group announced its six nominees for the two highest posts in the land. Recto was among the names announced by 1Sambayan, but she later told Rappler that she was declining her inclusion to the list.
Both Moreno and Binay were among 1Sambayan's initial choices for its nominees, but Carpio said the two politicians wrote letters asking that their names be pulled out from the list.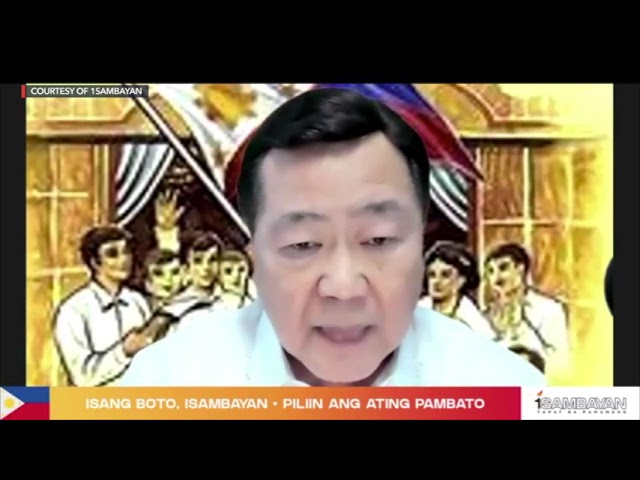 "As for Mayor Isko Moreno, we initially included him because he was also interested. We have talked to him and he said he was interested, but the other day, he wrote [to] us saying that he wanted his name taken out of the list of nominees, possible candidates for president, and of course we respect that," said Carpio.
In his letter to 1Sambayan, Moreno asked that his name be "set aside" from the coalition's nominees list to be announced on Independence Day. He said he is currently focused on ensuring Manila residents are vaccinated against the coronavirus.
Still, the Manila mayor previously said he would run in 2022, but he had yet to specify what post he would actually gun for.
Carpio said Binay told 1Sambayan that she was not interested to run for president nor vice president in 2022. This was consistent with Binay's past media interviews where she said she was not seeking higher office.
"We initially included Senator Binay because we thought that she was a possible candidate for VP but she wrote [to] us and she said she's not interested in running for the presidency and vice presidency, so we removed her name upon her request," said Carpio.
While Binay agreed that only a united opposition could win in 2022, she had concerns about joining 1Sambayan.
She said it would be difficult to work with certain personalities in the coalition whom she believed were responsible for the attacks against her family when she ran for senator in 2013 and 2019, and when her father, former vice president Jejomar Binay, sought the presidency in 2016.
Recto said in a text message that she had "no plans for 2022" even if she was nominated by 1Sambayan. Asked by Rappler if this meant she was declining 1Sambayan's nomination, Recto replied, "There are others who are more qualified to be president and vice president. Thank you."
The famous actress turned politician said she would rather focus on addressing her district's needs during the COVID-19 crisis for now.
"I have to continue to do my legislative works. I have no plans for 2022 and I sincerely thank 1Sambayan for considering me," Recto said in a text message.
"As of now, I want to concentrate and focus on my district (Lipa City). I want to ensure that all my constituents in Lipa City will be vaccinated, in partnership with our LGU. Dapat mabigay sa kanila ang ayuda na dapat makarating sa aking mga kababayan. (They should be receiving the subsidy that was promised to our countrymen)," said Recto.
Recto, one of the deputy speakers in the House of Representatives, is on her second term as congresswoman. This means she was no longer eligible for reelection. But Recto has been rumored to be eyeing a possible senatorial bid.
(Editor's Note: An earlier version of this story said Rep. Vilma Santos was in her third term. She is only in her second term as Batangas 6th District representative.)
From its list of nominees, 1Sambayan planned to select the final slate of candidates for president, vice president, and 12 senators that the coalition would endorse in the 2022 polls.
The goal was to field a single opposition ticket to defeat whoever President Rodrigo Duterte would endorse in the elections.
Moreno, Binay, and Recto were not the only politicians to decline 1Sambayan's nomination offer.

The coalition had considered nominating Senator Panfilo Lacson as a presidential nominee, but he declined since several convenors were against the controversial anti-terror law that Lacson had co-authored in the Senate.
Lacson said it's either the presidency or retirement from politics for him in 2022. – Rappler.com