A pledge signed by hundreds of journalists acknowledges the media's duty to provide accurate and reliable information especially during elections, when there is a 'reckoning for democracy'
Hundreds of media workers in the Philippines promised to challenge and correct unfounded claims made by individuals and groups during election season, according to a signed pledge that was released to the public on Saturday, July 17.
The pledge, read during a virtual forum, was also signed by over 30 media groups across the country – with representatives from print, television, and radio broadcast, and online media.
The manifesto acknowledged journalists' duty to provide accurate and reliable information especially at the time of elections, described as a "reckoning for democracy."
Journalists committed to practice only evidence-based journalism by focusing on issues, examining candidates and political parties' track records, and putting voters at the center of their coverage.
"Credible elections need credible media; conversely, corrupted media can further corrupt politics," the pledge read.
"Citizens need issues and debates to be clarified, not simply amplified," it added.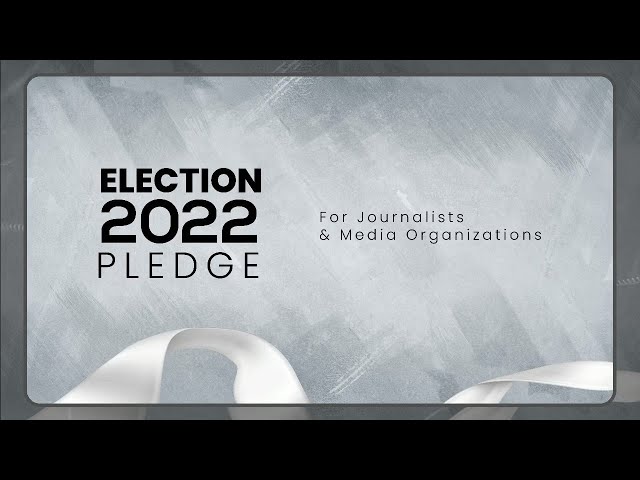 Media organizations vowed to avoid amplifying falsehoods and hate speech, contextualize survey reports, and monitor the independence of various government agencies involved in the polls, among others.
They also promised to support media workers subjected to state-sponsored harassment.
It came in the wake of a report of international watchdog Reporters Without Borders which named President Rodrigo Duterte as among the world's "press freedom predators," amid his government's crackdown on independent media.
"We pledge to stand in solidarity with each other when any journalist or news organization is harassed by state agents, political parties, candidates, or private groups for their evidence-based journalism," the manifesto read.
Some of the country's most respected journalists attended Saturday's virtual forum. Sheila Coronel, who explained how the pledge would be carried out, first offered a minute of silence to honor veteran journalist and press freedom advocate Nonoy Espina, who died on July 7.
A panel of journalists that included Rappler's Pia Ranada also spoke about the challenges of election coverage.
The 2022 elections will be one for the history books – it will be the first national electoral exercise set against the backdrop of a global health crisis.
The May 9, 2022 vote will also determine who gets to succeed Duterte, a political figure much criticized by the international community as well as human rights advocates and activists at home over his bloody anti-narcotics campaign. – Rappler.com