#LabanLeni2022 picks up early in the day before hitting 400,000 tweets at about 5:17 pm
The hashtag #LabanLeni2022 reached more than 400,000 tweets, Thursday, October 7, the same day that Vice President Leni Robredo declared her presidential bid, and officially filed her candidacy for president. 
The hashtag reached 300,000 tweets at about 2:46 pm and 400,000 at about 5:17 pm.
Earlier in the day, at about 9:15 am, ABS-CBN News reported that #LabanLeni2022 had 12,500 tweets. That means, in about eight hours, Twitter users tweeted under the hashtag around 400,000 times. 
A day earlier, October 6, presidential candidate Bongbong Marcos filed his certificate of candidacy. The hashtag #BBMismypresident2022 trended that day and reached more than 55,000 tweets at about 5 pm.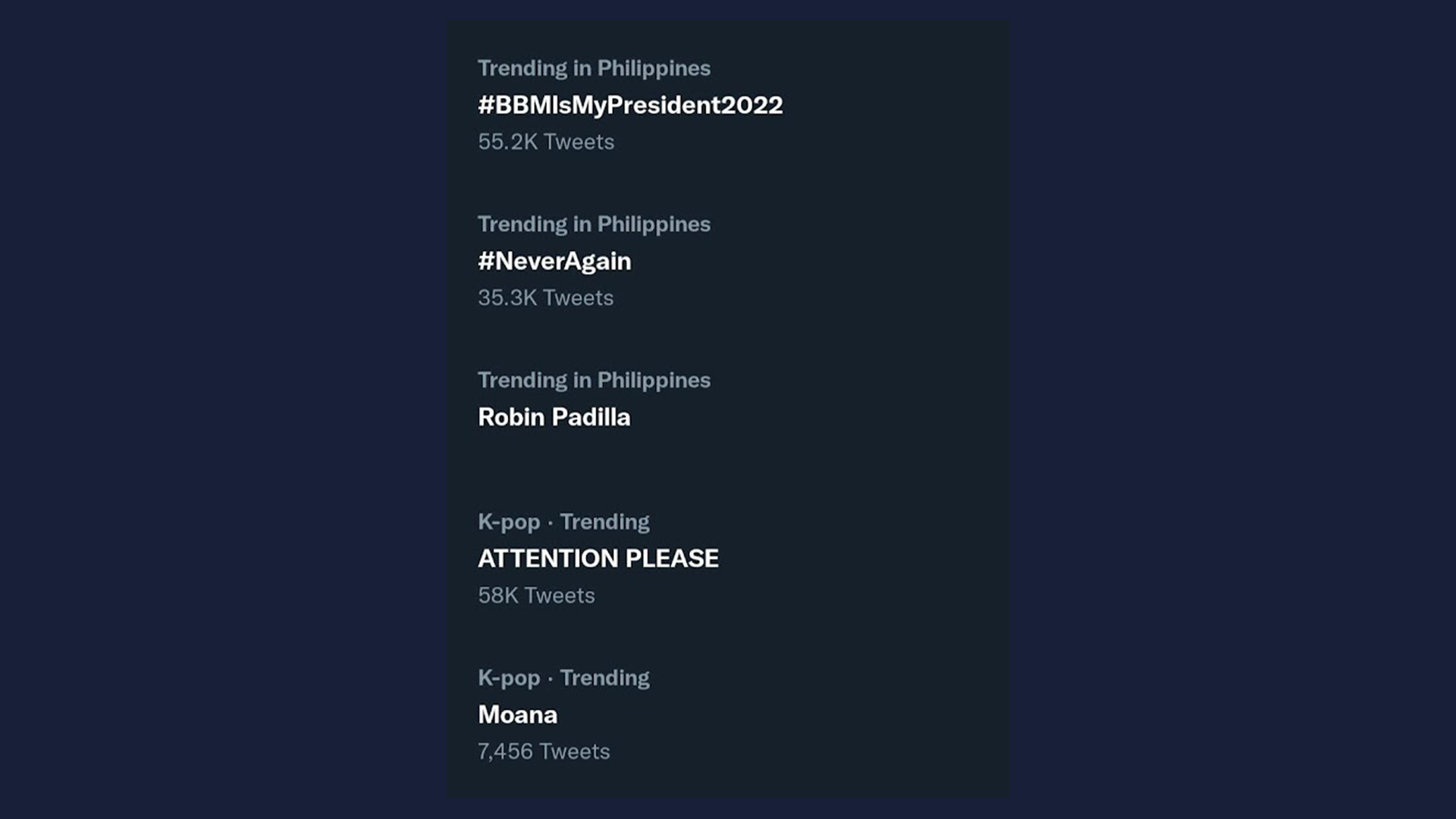 #LabanLeni2022 also topped trends worldwide: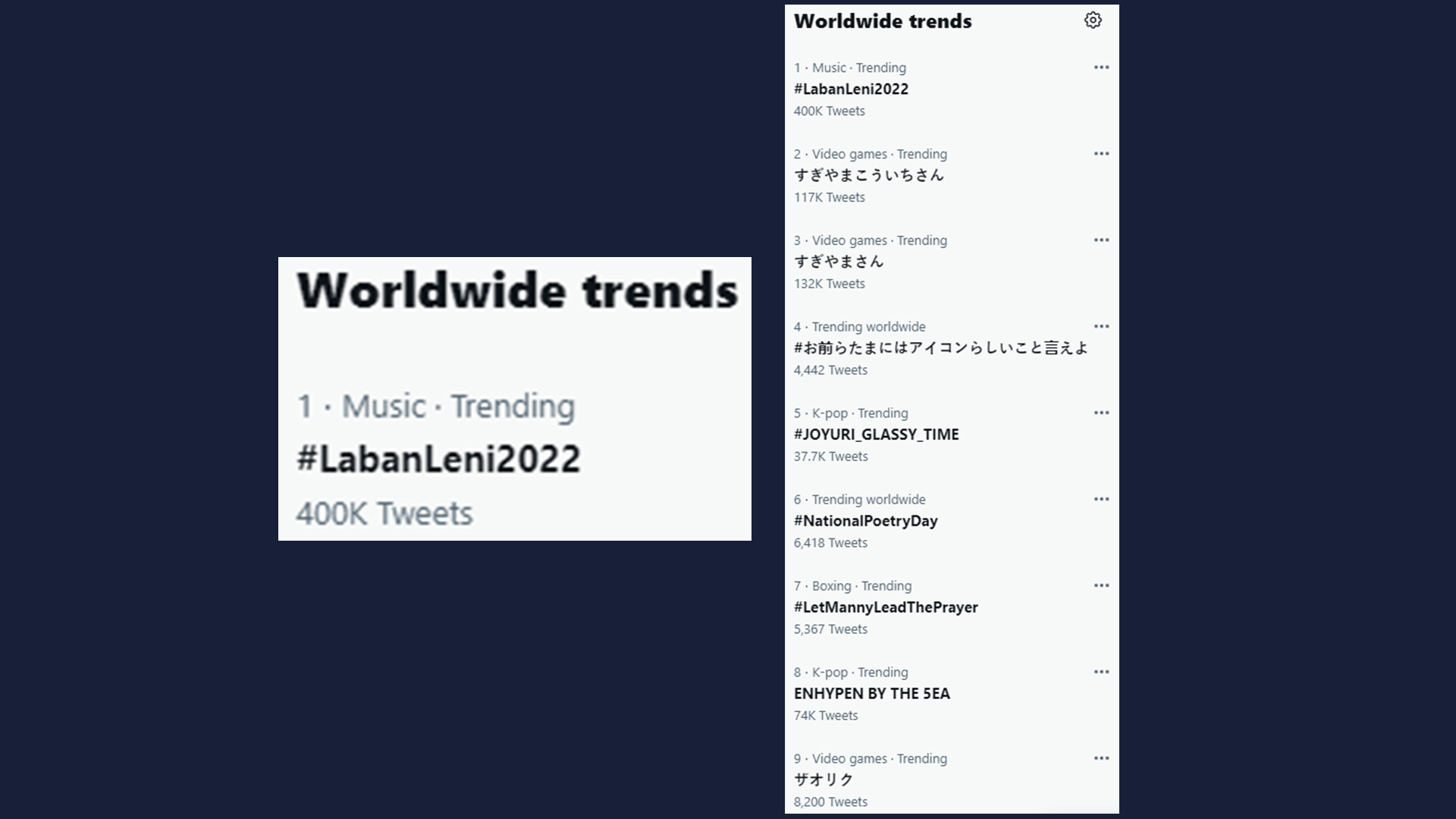 #LetMannyLeadThePrayer (more than 5,000 tweets) and #WithdrawIsko (more than 11,000 tweets) also trended in the Philippines.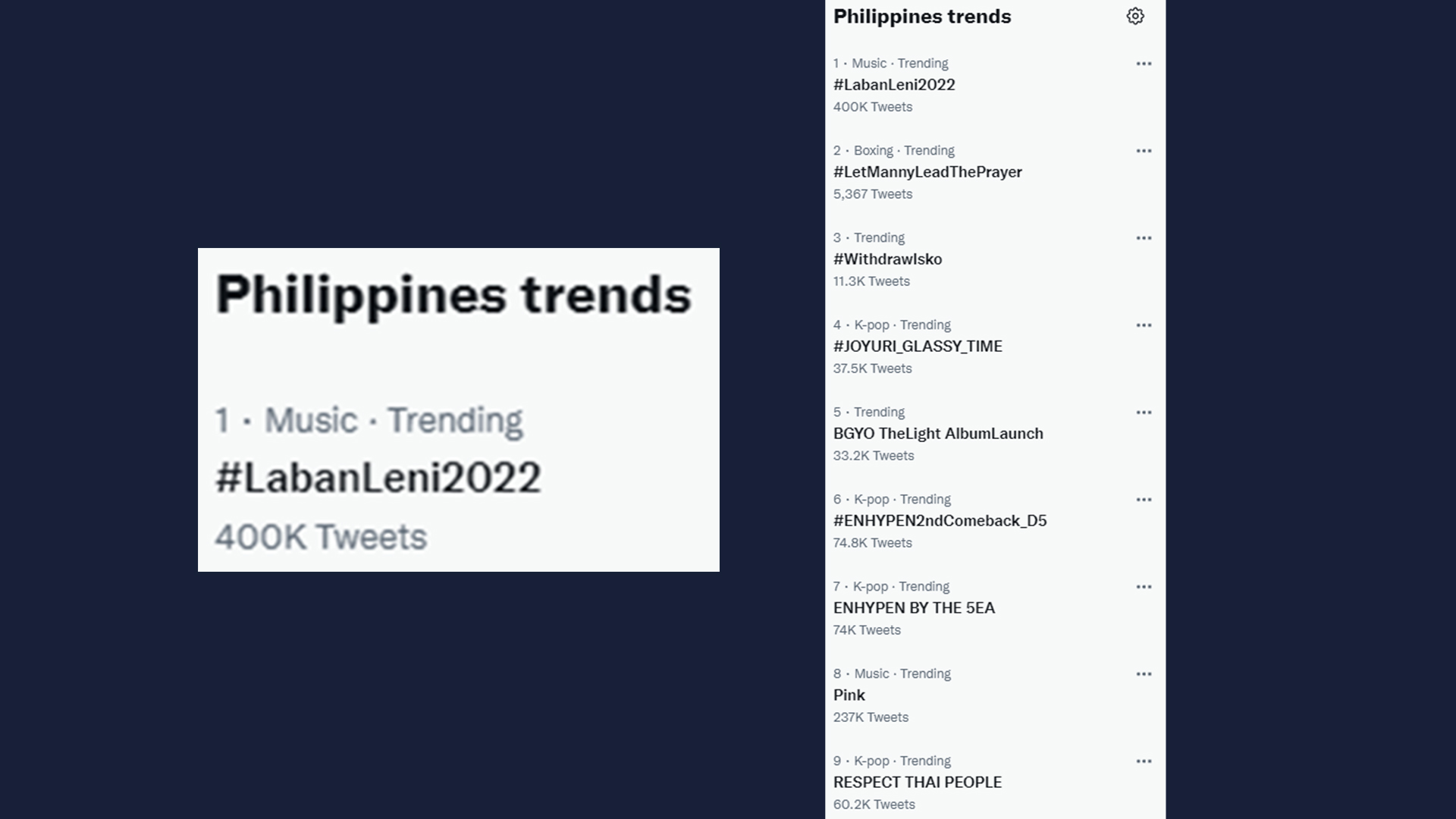 It's unclear why the Laban Leni hashtag is categorized under music but it could be because of its association with "Pink," the color associated with Robredo's 2022 presidential campaign, but is also the name of a pop artist; and the Eraserheads, whose frontman Ely Buendia tweeted, perhaps in a not so serious manner, that a band reunion would happen '"pag tumakbo si Leni" (if Leni runs). – Rappler.com