This is AI generated summarization, which may have errors. For context, always refer to the full article.
They have reached 'the point of no return' on plans to unite the opposition, says presidential bet Senator Panfilo Lacson
"It's too insulting, to say the least."
Senator Panfilo Lacson on Thursday, October 14, bared why he has dismissed unification plans of Vice President Leni Robredo as a "scheme." It stemmed from his last meeting with Robredo, which ended bitterly.
On October 2, Lacson and his running mate, Senate President Vicente Sotto III met with Robredo as well as Senator Franklin Drilon of the Liberal Party.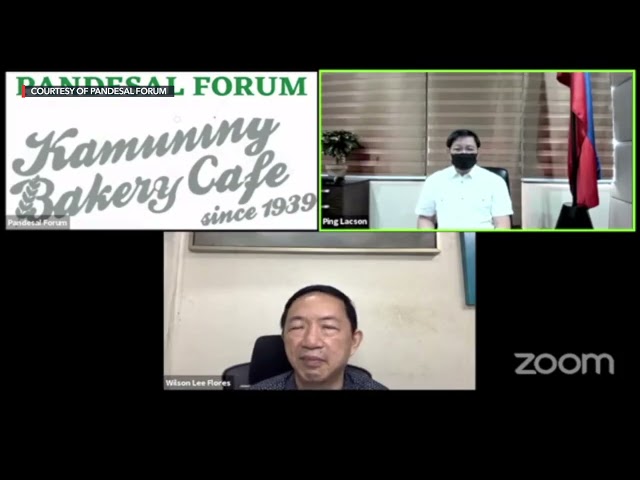 Details of the meeting have been scarce until Lacson said on Thursday that during the meeting that Drilon gestured for Leni and Sotto to run as a tandem instead. The meeting took place in the middle of the filing of certificates of candidacy (COC) from October 1 to 8.
"Using hand motion, Senator Drilon himself pointed to Vice President Leni and Senate President Sotto that they should be a tandem to my face," Lacson said.
Robredo was eyeing the presidency at the time, while Lacson and Sotto have long declared their intent to run as a team. Robredo and Lacson were trailing in the September Pulse Asia survey on possible presidential bets, while Sotto delivered an upset to President Rodrigo Duterte in leading the survey on possible vice presidents.
Lacson said he did not notice Drilon's alleged gesture during the meeting, and was only informed by Sotto about it after.
"I could have stood up and left," Lacson said.
Four days later, on October 6, Lacson and Sotto filed their COCs for president and vice president. On October 7, Robredo announced then submitted her presidential bid.
Asked to confirm the October 2 incident, Drilon said in a text message to Rappler, "I don't know what hand gestures they are talking about. I do not know, nor use, hand gestures to communicate."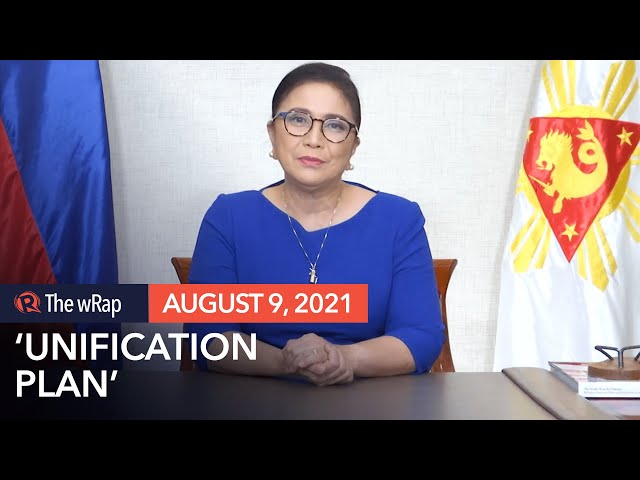 Lacson added that he said in the meeting that they have reached "the point of no return."
Lacson meant he and Sotto have committed to their supporters and businessman backers that their candidacies would push through until the end, putting withdrawal out of the table.
It was the second time that Robredo's and Lacson's camp failed to agree on a plan to unite against the Duterte administration's candidate for 2022.
Lacson pitched the first plan in August. According to Robredo, Lacson's plan would see all potential opposition bets filing their COCs. They would then agree on a specific time to observe who among themselves performed the best in surveys. The rest of the candidates would then have to withdraw their candidacies in favor of the "best" contender.
Robredo rejected the pitch because she was against dropping the race midway.
Lacson and Sotto eventually pushed through with what they have been saying for months and ran together under Reporma and Nationalist People's Coalition (NPC), respectively.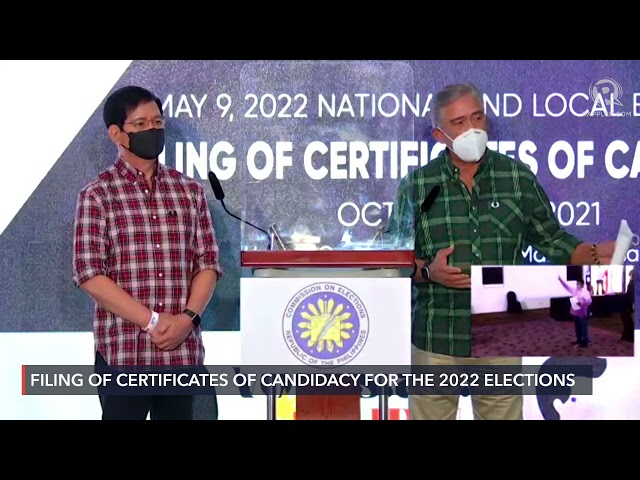 Robredo, meanwhile, chose to run for the presidency as an independent while still being the chairperson of the Liberal Party. He found a vice presidential bet in LP president Senator Kiko Pangilinan. – Rappler.com