Senator Panfilo Lacson hopes on-the-ground organizing will help boost his chances in the 2022 presidential race
Senator Panfilo Lacson is banking on his growing grassroots support as well as party alliances to help boost his second presidential bid.
Lacson has been lagging in pre-election surveys on potential presidential contenders, but this has not diminished his confidence that he can win in 2022. He first ran for president in 2004.
Asked what is being done to boost his numbers, he said, "Our grassroots recruitment and organization is on full swing," speaking to reporters after he filed his certificate of candidacy (COC) for president. (READ: One more chance: Panfilo Lacson runs for president again)
He was referring to the organization of the recently revived Reporma party with Lacson as chair. Its expansion is being spearheaded by former House speaker Pantaleon Alvarez, who made the same effort to boost the presidential candidacy of President Duterte in 2016.
Former defense secretary Renato de Villa founded the party to launch his bid in the 1998 presidential race, which was won by Joseph Estrada. De Villa, who had been largely out of the public eye, appeared in a video produced by Lacson's camp for his presidential candidacy.
In the video, the retired military general extolled the track record and qualifications of his fellow Philippine Military Academy graduate to become the next Philippine president.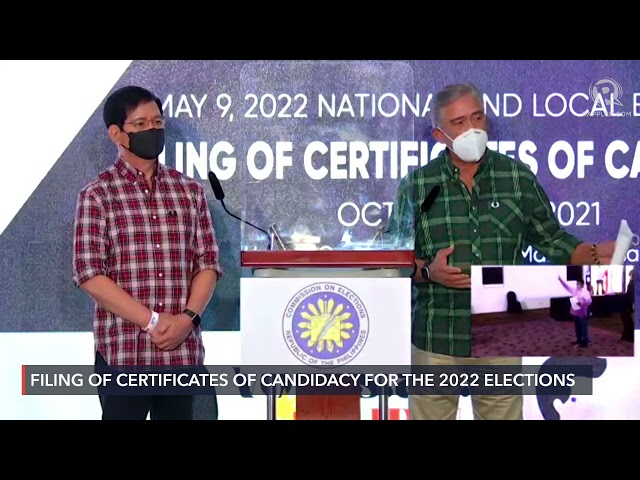 In an earlier interview with Rappler, Alvarez said Reporma had set up teams in all provinces across the country. It has also organized conventions in Davao del Norte, Alvarez's bailiwick.
As for party coalitions, Lacson's Reporma is set to sign an alliance with the Nationalist People's Coalition (NPC), the party headed by his running mate, Senate President Vicente "Tito" Sotto III.
Both parties will also enter an alliance with the National Unity Party (NUP), which is headed by known political kingmaker Ronaldo Puno. Lacson also said they will enjoy the support of former vice president Jejomar Binay, who heads the United Nationalist Alliance (UNA).
NPC and NUP are among the most dominant national parties, following only the fractured PDP-Laban of President Rodrigo Duterte.
In the September Pulse Asia survey, Lacson ranked seventh among possible presidential candidates, while Sotto was the front-runner among potential vice presidential contenders. Sotto had said that it was too early to call the race based on a survey months ahead of the May 2022 polls.
The tandem filed their COCs on Wednesday. Lacson said he and Sotto promised to follow through with their campaign until the end, whatever the result.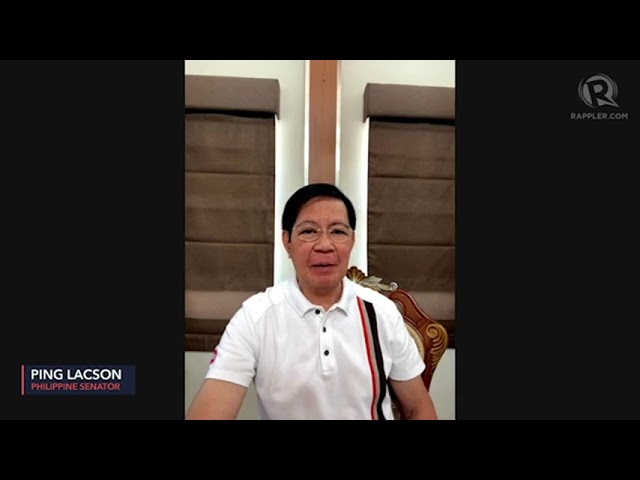 – Rappler.com