(1st UPDATE) 'Cast in stone na 'yun,' Senator Panfilo Lacson says of Senate President Vicente Sotto III becoming his running mate in 2022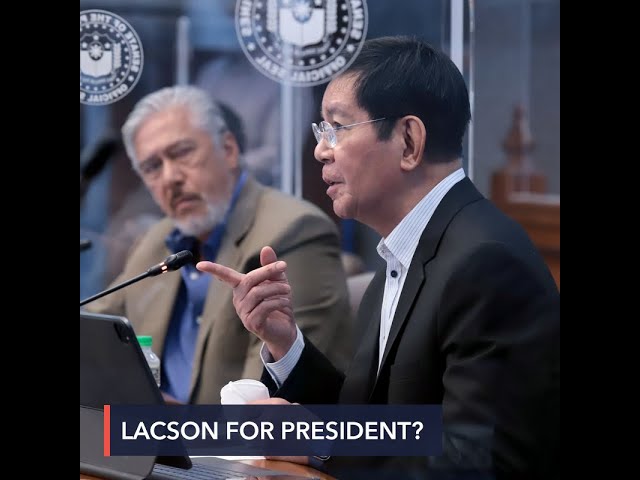 Senator Panfilo Lacson is considering taking another shot at the presidency, but he said he would run only if Senate President Vicente Sotto III would be his running mate.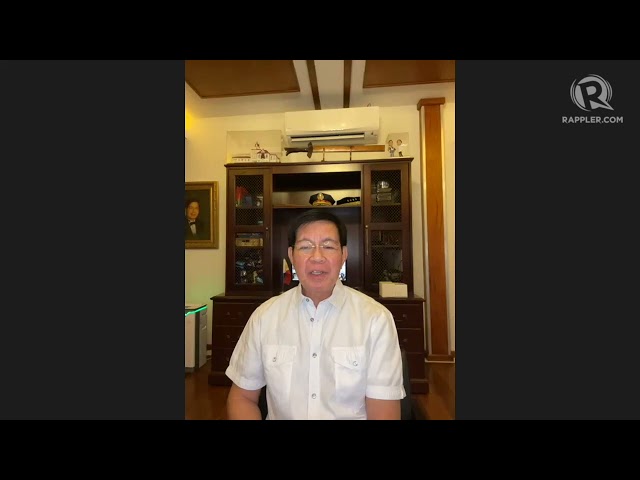 On Tuesday, June 8, the former chief of police turned legislator said the Lacson-Sotto tandem in the 2022 elections is already "cast in stone" – they only have to finalize whether they would actually file their candidacies in October.
"Cast in stone 'yun, in case na mag-decide, walang iba kundi si Senate President [ang VP ko]. Usapan na namin 'yun," Lacson told reporters via teleconferencing app Zoom.
(That's already cast in stone, in case we decide, that only the Senate President would be my VP. That's our agreement.)
For Lacson, there are only two choices for him in 2022: the presidency or retirement from politics. He is eligible to seek reelection as senator next year, but he feels he has already exhausted what he can contribute as a legislator.
Should he ultimately decide to forego running for president, Lacson said he would still push to campaign for Sotto as vice president and help his friend look for a presidential bet.
Lacson and his close ally Sotto have so far been in sync regarding their prospects for the 2022 presidential polls. The Senate President already said he would run for vice president only if Lacson seeks the highest post in the land.
But Lacson said he is still on the fence about his presidential bid as he is considering the gravity of the problems that the next Philippine president would have to face, including the coronavirus pandemic and the Chinese militarization of the West Philippine Sea.
Lacson admitted that he and Sotto are currently consulting with former Cabinet members and high-ranking officials from previous administrations to determine if they would be capable to resolve these issues.
"So pagka halimbawa, kung sakaling finally mag-decide na mag-embark doon sa political journey na 'yun, at least alam namin na preparado kami (We are doing this so that for example, if we finally decide to embark on that political journey, at least we know we are prepared)," said Lacson.
If Lacson decides to gun for the presidency in 2022, it would be his second attempt to become the country's chief executive.
A former police general who rose through the ranks, Lacson first became a senator in 2001. He then ran for president in the 2004 elections but lost, finishing third after the victor Gloria Macapagal Arroyo and the late Fernando Poe Jr.
Lacson served his second term as a senator from 2007 to 2013, then was later appointed as rehabilitation czar by former president Benigno Aquino III from 2013 to 2015.
Lacson returned to the Senate for a fresh term as a legislator in 2016.
Lacson says no to 1Sambayan
Though still unsure about his 2022 presidential bid, Lacson has already decided not to run in the opposition ticket of the 1Sambayan coalition.
On Tuesday afternoon, Lacson formally wrote to the 1Sambayan lead convenor, retired Supreme Court associate justice Antonio Carpio, to decline the coalition's offer for him to join its presidential nominees.
Lacson also refused to join 1Sambayan's upcoming town hall meeting on national security and foreign policy issues on June 19.
Lacson cited a March 24 interview of Carpio with ANC's Headstart. Carpio had said there will be a "stumbling block" if 1Sambayan endorses Lacson for president since the latter pushed for the anti-terror law. Several 1Sambayan have questioned the constitutionality of the law.
Still, Carpio said he would not have any problems should Lacson gun for reelection and 1Sambayan would endorse him as a senatorial bet instead.
"While you have explicitly and repeatedly made a remark during the interview that you have 'no problem' with me running again as senator in the upcoming national elections, I could not possibly reconcile how such would be the case if it has been publicly disclosed by the former Associate Justice that his misgivings are anchored on this representation's stand in earnestly sponsoring a measure in the exercise of my sworn duty as one of the elected lawmakers of the land," said Lacson.
"Hence, as any self-respecting public servant would do, it is in my humble position to take it upon myself to graciously decline your invitation in honor of my personal and political convictions that I have consistently and unwaveringly adhered to, and in consideration of the supposed 'inconsistency' and 'incongruence' that these may entail to your political endeavors," he added.
1Sambayan is aiming to endorse a single slate of national candidates with the aim of defeating President Rodrigo Duterte's anointed candidates in the 2022 elections.
The coalition plans to announce its nominees for 2022 on Saturday, June 12. – Rappler.com