Senator Panfilo Lacson proposes running government 'like a private corporation' in the footsteps of Singapore
Senator Panfilo Lacson and Senate President Vicente "Tito" Sotto III gave a peek into their vision for the Philippines as they kicked off their "Tour of Luzon" consultation circuit.
It sounded eerily familiar.
In a meeting with local businessmen and politicians on Friday, July 9, in Malolos, Bulacan, the 2022 potential contenders said they wanted to see the Philippines become more like Singapore, with a new "holistic" anti-drug campaign.
"Isn't it a sound concept to run the government like a private corporation? For example, many consider Singapore a big 'corporation,' in the sense that investments by the people come back to them in the form of social services and other forms of public service. We want to learn from you on these things," Lacson said.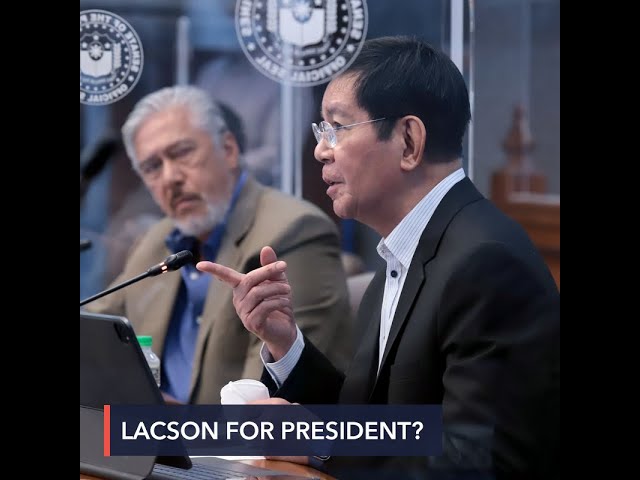 Lacson also stressed the need to digitize government processes to prevent corruption. He said this should be applied at the corruption-riddled Bureau of Customs and all public expenditures.
"In my case, I am proposing a program to solve the problem of illegal drugs and drug abuse in the country and not the way it is being done now. There must be a holistic approach in doing this," Sotto noted.
Lacson and Sotto's proposals sounded familiar: They hark back to promises President Rodrigo Duterte made when he ran and won in 2016, when he preached of a vision for a Singapore-like Philippines and the shutdown of the country's illegal drug trade.
Another familiarity: The Luzon tour is reminiscent of Duterte's federalism talks before the 2016 elections, where he traveled around the Philippines to touch base with local officials.
A former police chief, Lacson has gone as far as declaring Duterte's anti-drug project a "failure." Sotto, meanwhile, has criticized the inefficiency of the government on several occasions.
The two have so far only promised that they will run together in 2022, but have not confirmed which positions they are aiming for.
Sotto is the chairman of the Nationalist People's Coalition (NPC) party, which has 3 senators and at least 33 lawmakers signed as members. Lacson, meanwhile, ran as an independent candidate in 2016. – Rappler.com