(1st UPDATE) Vice President Leni Robredo is running as an independent candidate but she remains as the chairperson of the Liberal Party
Vice President Leni Robredo filed her certificate of candidacy (COC) for president in the 2022 elections, hours after she announced her presidential bid on Thursday, October 7.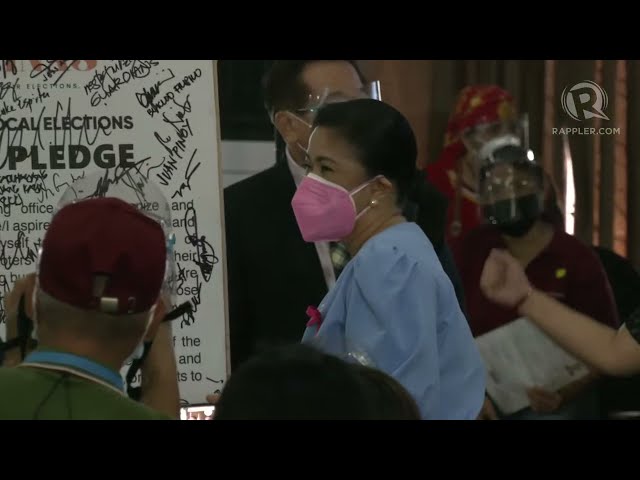 Robredo was accompanied by daughers Aika and Tricia, and her election lawyer, Romulo Macalintal, at the COC filing. Her youngest daughter Jillian is studying in New York.
Robredo, 56, is gunning for the highest post in the land as an independent candidate, but she remains as the chairperson of the once-ruling Liberal Party (LP).
Robredo was expected run under the LP, but her spokesperson Barry Gutierrez said she is seeking the presidency as an independent candidate. This is what is reflected in her COC.
"She is running as an independent and you can ask her about it tomorrow during her press conference," Gutierrez told reporters.
The 1Sambayan opposition coalition earlier endorsed her as its presidential candidate in 2022.
The opposition leader's COC filing officially marks the end to her long and winding discernment process that saw both her allies and rivals alike waiting for her final decision with bated breath.
In a speech that she wrote to announce her presidential bid on Thursday, Robredo said she wants to put an end to the incompetence, corruption, and culture of violence that has persisted under the Duterte regime. (FULL TEXT: Leni Robredo declares 2022 presidential bid)
The Vice President earlier said her primary consideration in finalizing her presidential run was to ensure that the "anti-democratic, anti-rights, corrupt, and self-serving" kind of governance under Duterte would be stopped in 2022.
She also wants to block the return of the family of the late dictator Ferdinand Marcos to Malacañang. Robredo's rival, former senator Bongbong Marcos, is also running for president in 2022.
For Robredo, only a united opposition stands a chance to block both an extended Duterte hold in power and a possible Bongbong Marcos presidency in 2022.
This was why Robredo took pains meeting with other presidential contenders in a bid to build a bigger opposition coalition in 2022, among them Manila Mayor Isko Moreno and senators Manny Pacquiao and Panfilo Lacson.
But with Moreno, Pacquiao, and Lacson going ahead with their own presidential bids, Robredo herself was compelled to join the fray.
Robredo has not yet announced her choice of running mate but three sources confirmed that it would be Senator Francis "Kiko: Pangilinan, who is LP president. The Vice President, however, is still not giving up on unity talks.
Former senator Bam Aquino announced on Thursday that he would not seek a Senate comeback as he would be Robredo's campaign manager instead.
Pangilinan and Aquino are included in the LP's initial Senate lineup for 2022.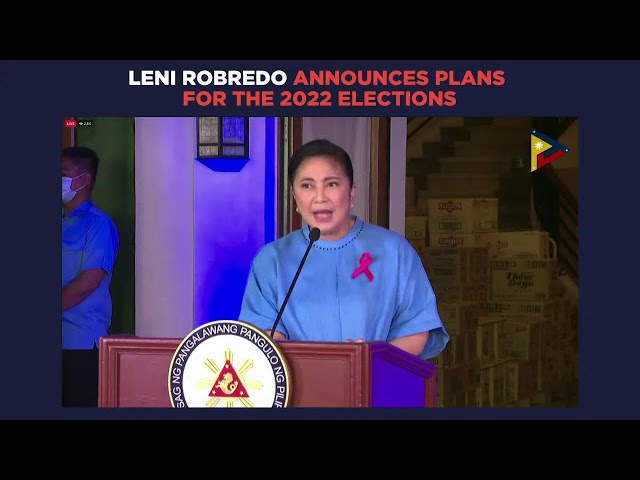 – Rappler.com