Huge crowds of voter applicants flock to the poll body which insists on sticking to the September 30 voter registration deadline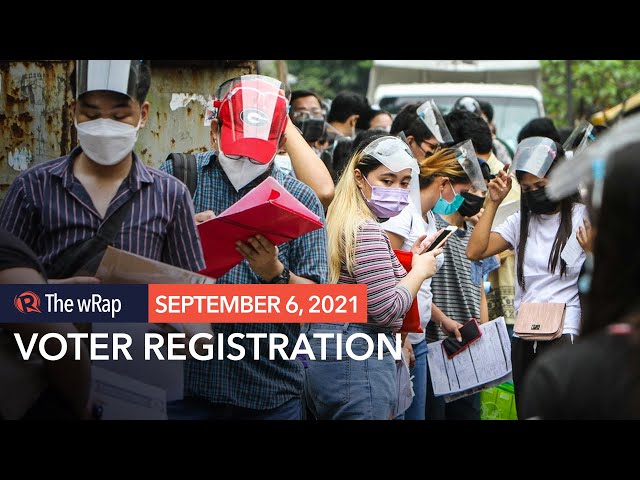 A big influx of voter applicants trooped to the various offices of the Commission on Elections (Comelec) in Metro Manila on Monday, September 6, as registration resumed in the capital region just 24 days before the deadline.
Photos and videos showed long lines of voter applicants outside the Comelec premises in Quezon City and Manila.
In some Comelec offices, registrants who arrived in the morning were assigned numbers with a time schedule within the day, in an apparent bid to manage the crowd.
The resumption of voter registration in the National Capital Region followed a month of suspension due to coronavirus-driven hard lockdowns.
On September 1, the Comelec announced that it approved the resumption of voter registration beginning September 6 in areas under modified enhanced community quarantine (MECQ) – the second strictest form of lockdown in the Philippines.
Metro Manila is under MECQ, but only until September 7. On Monday, Malacañang said that the metropolis would shift to the more relaxed general community quarantine (GCQ) beginning Wednesday, September 8.
Groups have called on the poll body to reconsider its decision not to extend voter registration beyond September 30.
These groups are worried that sticking to the deadline would disenfranchise millions of potential voters who were unable to register due to the repeated suspensions of voter registration.
Comelec, in its assessment on Monday afternoon, said an extension of the deadline was still unlikely, despite acknowledging that the resumption of voter registration saw a heavy turnout of applicants.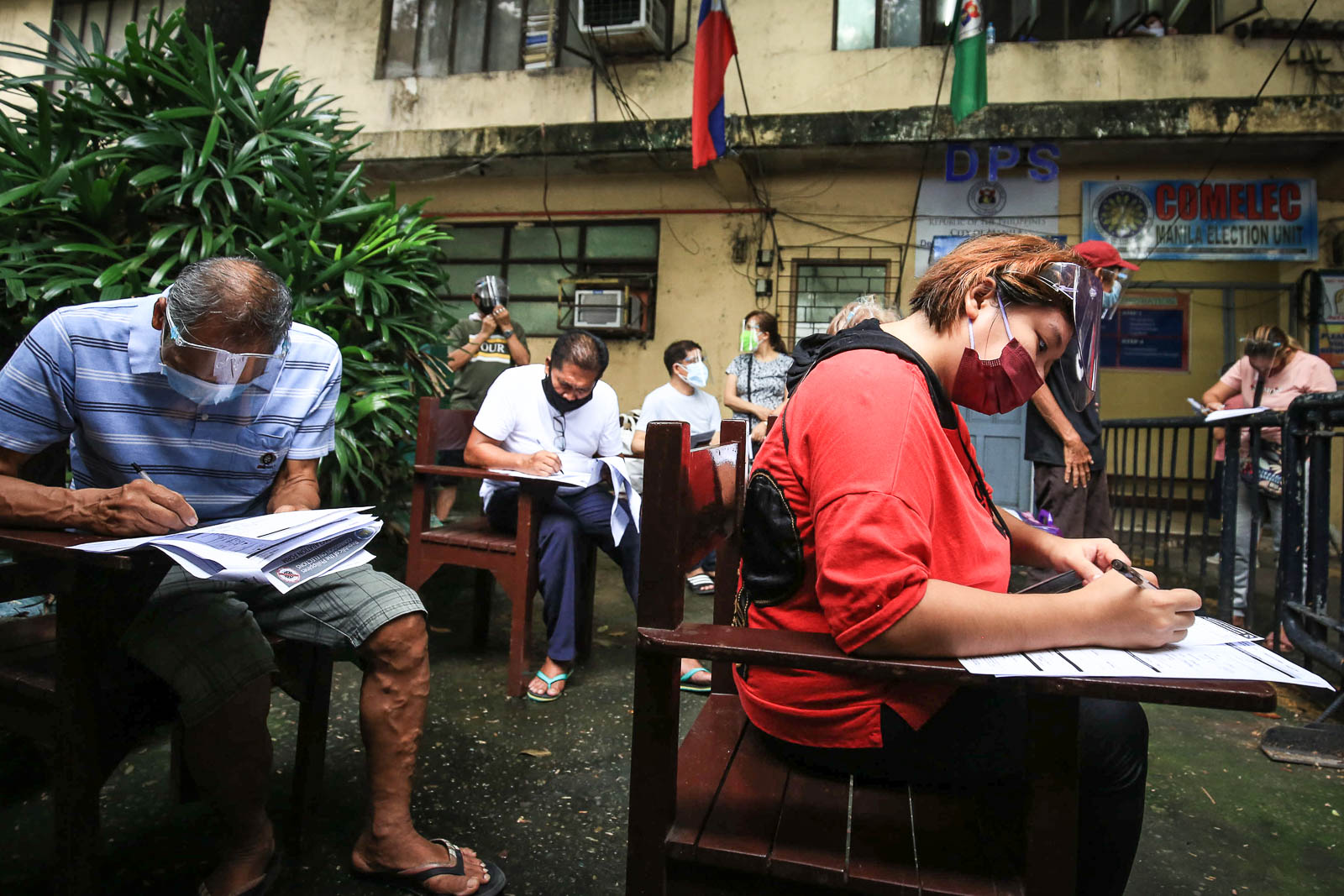 "In general these queues remained orderly and compliant with minimum health protocols. Many Comelec offices did not announce cutoffs, and many announced that they could accommodate in excess of 300 applicants," poll body spokesman James Jimenez said.
"Despite the strong turnout of applicants, however, there is still no indication of a possible reversal of the decision not to grant an extension," he added.
As of end-August, the number of voters for the 2022 polls stood at 61 million. The Philippine Statistics Authority's projected the voting population for next year at 73.3 million. – Rappler.com