Longtime councilor DJ Bagatsing says Moreno is a 'listening' mayor and, as vice mayor, put on the charm to pass important ordinances
Convincing the people who make the rules to get onboard with your plan is a crucial skill for any President.
No chief executive in a democracy gets sweeping changes done without the help of senators and members of the House of Representatives. The skill requires knowing how to deal with both allies and non-allies, getting them to agree to compromises, juggling all the many interests that have to be balanced when deciding on a policy.
Like other presidential bets, Isko Moreno is promising changes that require lawmakers' approval. Chief among these is his promise to slash oil and electricity taxes by 50%. He'll also needs legislators to support his push for COVID-19 booster shots for all Filipinos by December 2022.
Does Moreno have what it takes to galvanize support of lawmakers for policies he wants? Will he be the kind of president who could successfully tap Congress to help him implement such important programs as COVID-19 response or economic recovery?
We asked longtime Manila Councilor Don Juan "DJ" Bagatsing for his assessment of Moreno and his dealings with local lawmakers – councilors who comprise the Manila City Council, the body that crafts city ordinances.
Watch an excerpt of our October 21 interview with Councilor Bagatsing below: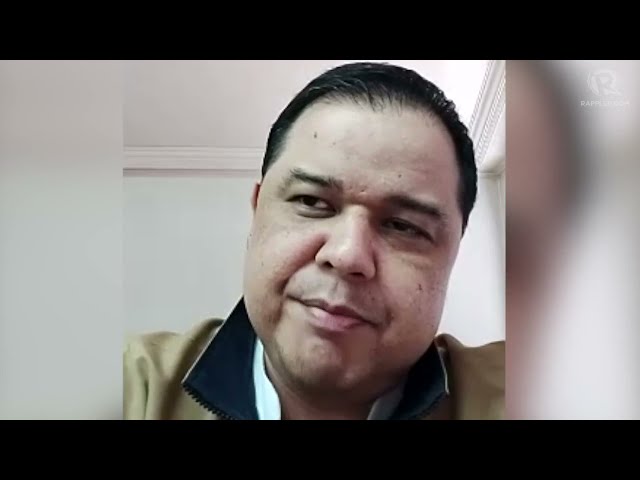 Bagatsing has served three terms as councilor for the Sampaloc district, under the terms of mayors Alfredo Lim, Joseph Estrada, and Moreno.
He has seen Moreno in action both as vice mayor, who presides over the city council, and as mayor, who can approve or veto ordinances proposed by the council.
Bagatsing has declared all-out support for Moreno's presidential bid, but he was not always identified as a political ally. In 2019, the 44-year-old councilor ran under the slate of Estrada, Moreno's rival for the mayorship. Bagatsing's uncle, Amado Bagatsing, ran as Estrada's vice mayoral candidate but lost to Honey Lacuna, Moreno's running mate.
'Most open' mayor
Bagatsing is all praises for Moreno's dynamics with the Manila City Council during his mayorship from 2019 to the present.
"He is the most open and he has the best relationship with the city council. For the first time in the history of the city council, there's no opposition or no minority, so to speak. The council is fully united, no opposing camps, for the first time," said Bagatsing.
What Bagatsing meant was not that there was no debate but that there was no politicking among factions within the council, he explained.
When he was councilor under Lim and Estrada, Bagatsing recalled "intramurals" between factions or between the council and the mayor. Councilors in the minority would get "marginalized" and there would be "resistance" from some councilors to push bills of the mayor.
When Moreno took the helm of City Hall, there were divided camps in the first half of 2019 but "come January 1, it became a supermajority, everyone was included and everyone worked together," said Bagatsing.
That unity is good during a pandemic because it allowed the city to pass ordinances and resolutions related to funding for COVID-19 vaccines or medicines.
Bagatsing attributes Moreno's ability to unify the council to the mayor's experiences as councilor and vice mayor.
"Yorme (Isko Moreno) was a former councilor and a former vice mayor, and the vice mayor is the head of the city council so he knows the ins and outs of the city council and he knows the feelings, how it is to be a councilor," said Bagatsing.
Some ordinances Moreno got the council to pass to make good on his promise to provide benefits to Manila's disadvantaged include monthly P500 aid to senior citizens and persons with disabilities and P1,000 monthly allowance for students of Manila colleges.
Bagatsing described the 47-year-old local chief as someone who actively sought out the opinion of councilors, meeting with them "every month" to update them on projects and taking their questions.
"If there is a good suggestion [from a councilor], he'll listen. If there are events, like the inauguration of projects, he invites the councilors… That's the first time I felt that I was really part of governance," said Bagatsing.
At the height of the pandemic in 2020, councilors did not hesitate to attend meetings Moreno called even on Sundays.
Bagatsing recalled one of those Sunday meetings, one of the few times he saw Moreno visibly frustrated. The mayor was disappointed at the slow pace of COVID-19 aid distribution. He asked the council to approve a budget for aid to be distributed by City Hall.
"He just said you know the system of distribution is not yet ironed out so we need to do this. Then he tasked, I think the DPS (Manila Department of Public Services) to fast-track because aid is not reaching the people fast enough so let's approve this budget. So, we saw the frustration in his voice and in his face, of the urgency," said Bagatsing.
Politics and the city council
For nine years, Moreno was on the other side of the fence, in charge of crafting ordinances himself as presiding officer of the city council.
The job is a sensitive one because, as a member of the council and vice mayor, Moreno had to juggle the interests of the councilors and the demands of the mayor, who, at times, was once a political rival.
Things were particularly heated during the mayorship of Alfredo Lim. Bagatsing recalls one time when the council, led by Moreno, approved a budget that would devote millions to refurbishing the city council's information technology (IT) equipment.
Lim vetoed it. Moreno called on councilors to override the veto, which required two-thirds of the vote.
"Isko put it this way, 'If you don't override, that means you don't support the institution of the city council,'" said Bagatsing.
The two-thirds vote was achieved. Bagatsing voted to defend the IT budget. Moreno rewarded him with a committee chairmanship.
In 2011, the Moreno-led Council granted tax breaks to Smart Telecommunications prompting Mayor Lim to take the Council to court. In 2013, a Moreno-led Council scrapped intelligence funds for Lim and realigned it to public hospitals and a program for the landless.
'He gets things done'
Bagatsing painted a picture of Moreno as a politician who knows how to deal with people to get things done. To do this, he uses his "charm."
"He knows how to find the soft spot or the kiliti (tickle spot) of the people. And if he sees the measure or the subject at hand to be important, he'll find ways to get that thing passed. And if it takes convincing, he'll do it," said the Manila lawmaker.
Moreno is good at bargaining, negotiating, doing whatever it takes to get a measure approved.
"There's no legislative measure that was needed that wasn't passed during his time," said Bagatsing.
The challenge for Moreno is to translate that political will and local leadership to the national level.
Many Filipinos have already been disillusioned by President Rodrigo Duterte who repeatedly promised to duplicate the Davao City model on the national scale. Duterte later admitted he underestimated the challenge of implementing a local anti-crime strategy on the national level.
Duterte, too, was once presiding officer of Davao City Council during his two terms as vice mayor. We know he wasn't a very productive or active congressman, proving his lack of enthusiasm for the kind of work that goes into crafting national policies.
Moreno, when asked in a Rappler Talk Newsmaker interview why Filipinos should again elect a mayor as president, said he and Duterte are different politicians despite the similarities in their background.
"Magkakaiba naman kami siguro ng paniniwala, magkakaiba kami ng pananaw, magkakaiba kami ng course of action, or maybe experience, or maybe some virtues in life," said Moreno then.
(We are different in beliefs, in viewpoints, in courses of action, or maybe experience, or maybe some virtues in life.) – Rappler.com