Filipinos should focus on COVID-19, not political colors, says vice presidential bet Senator Kiko Pangilinan on Rappler Talk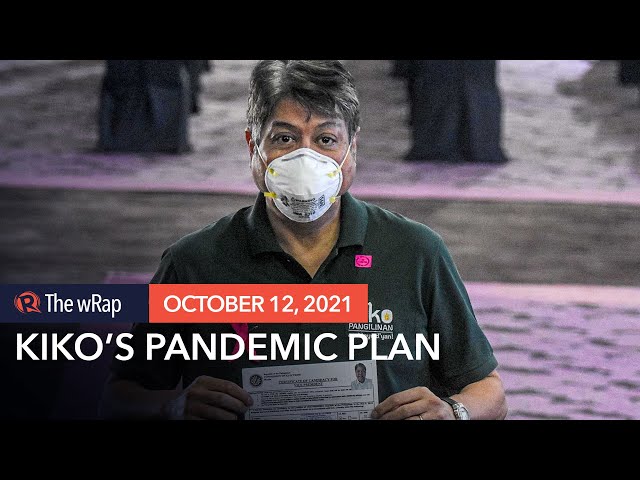 Opposition senator Kiko Pangilinan, who is running for vice president in the 2022 elections, said food security, controlling the pandemic, and addressing corruption will be part of his platform in 2022.
Pangilinan, running mate of Vice President Leni Robredo, was food security czar under the late former president Benigno "Noynoy" Aquino III.
In a Rappler Talk interview on Monday, October 11, Pangilinan said he would continue championing for better support and interventions for farmers and fisherfolk to help address the joblessness and poverty in the country worsened by the coronavirus crisis.
"I think that is one of the key critical problems that COVID has brought upon us – hunger, unprecedented hunger, unprecedented unemployment. And hunger is really a food security issue… All the more now we will be able to focus our energy and our efforts into addressing hunger and that requires strengthening the support and interventions so that our farmers and fisherfolk can increase their yields," Pangilinan said.
"'Pag gumanda ang kanilang ani, dadami ang suplay. Pagdumami ang suplay, babagsak ang presyo ng pagkain. 'Pag bumagsak ang presyo ng pagkain, then we are able to address and conquer poverty and hunger," he added.
(When their harvest improves, supply will increase. If there is more supply, prices of food will go down. When food prices decrease, then we are able to address and conquer poverty and hunger.)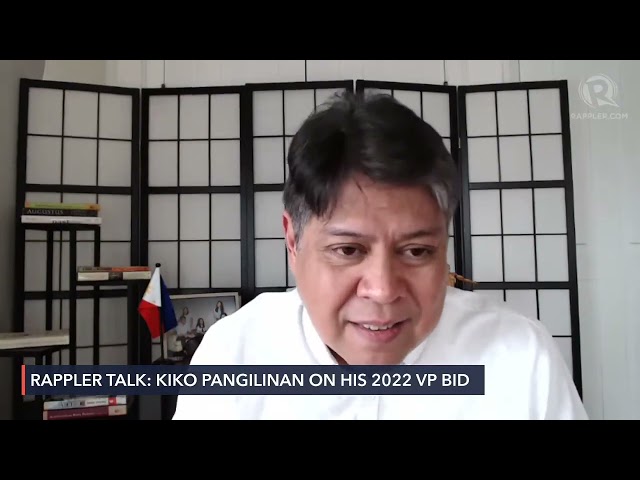 Pangilinan also said the next administration should aim to improve contact tracing and the rollout of COVID-19 vaccines within its first 100 days.
He emphasized the need to stamp out corruption, recalling the ongoing Senate investigation on the anomalous pandemic deals forged by President Rodrigo Duterte's government with the controversial Pharmally Pharmaceutical Corporation.
Pangilinan is among the senators who have been consistent in publicizing documents and grilling witnesses in the hearings to uncover more red flags in the Pharmally scandal.
"Well, obviously, the first 100 days – and this is what Vice President Leni said – we have to manage COVID correctly. We have to address contact tracing, better vaccine rollout, said Pangilinan.
"Siyempre root out corruption dahil sabi ko nga eh habang ang taumbayan namamatay, nagkakasakit, mayroong iilan lamang na nakakapagmaneho ng Lamborghini (Of course we have to root out corruption because as I said, while our countrymen are dying, getting sick, there are a few out there just driving Lamborghinis)," said Pangilinan.
He was referring to the luxury cars that Pharmally executives were able to purchase after their firm managed to corner billions worth of contracts from the Duterte government.
Focus on COVID-19, not colors
That Pangilinan's platform would primarily include food security comes as no surprise, as the former Aquino food security czar was supposed to seek his reelection in the Senate with a pro-agriculture platform.
Pangilinan became a last minute choice for Robredo's running mate after the latter's unity talks with other presidential contenders fell through. Pangilinan said it was a "call of duty" for him to accept Robredo's challenge to be her vice presidential bet.
Pangilinan is seeking the vice presidency under the Liberal Party (LP), of which he is president. But Robredo, who is party chairperson, is running as an independent.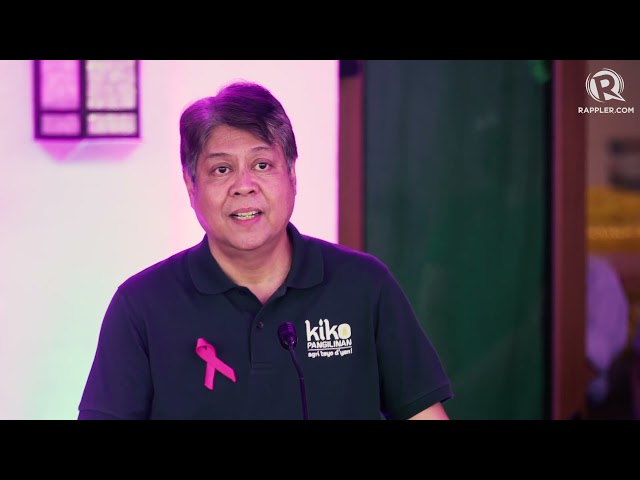 The Robredo-Pangilinan tandem also shed the yellow political color commonly associated with LP, a party deemed to be elitist and has been demonized by the Duterte machinery. Robredo's campaign colors are now pink and blue, while Pangilinan is sticking with green for agriculture.
But for Pangilinan, the public should focus not on colors in 2022, but the problems caused by COVID-19.
"But you know our problem is not colors; our problem is COVID. So these propensity to look at colors and look at ano (this) – I'm sorry, but I think the issue is COVID, hunger, and how are we going to get out of this. Let's focus on that," said Pangilinan. – Rappler.com