The campaign aims to educate voters and evangelize the political system
Radio Veritas launched Thursday, September 2, "1Godly Vote," a campaign to educate voters not just whom to vote, also but who to vote in the 2022 national elections. 
The campaign aimed to educate voters by analyzing issues that affect them, including where politicians stand. It would also call for support for policies addressing such issues. The campaign also aimed to evangelize our political system by emphasizing morality and ethics in governance. 
In a speech during the launch via Zoom, Bishop Broderick Pabilio, said that the Church's voters' education campaigns in the past would focus on the Church's principles, but would leave people asking who exactly they should vote for. "At yan yung malaking pagkukulang natin. Hindi natin natulungan ang mga taong maghanap ng mga konkretong mga kandidato na pwede nilang botohin," he said. (And that's where we fell short. We weren't able to help people look for concrete candidates to vote for.)
Pabillo is the chairman of the Catholic Bishops' Conference of the Philippines-Episcopal Commission on Laity and apostolic vicar of Taytay, Palawan.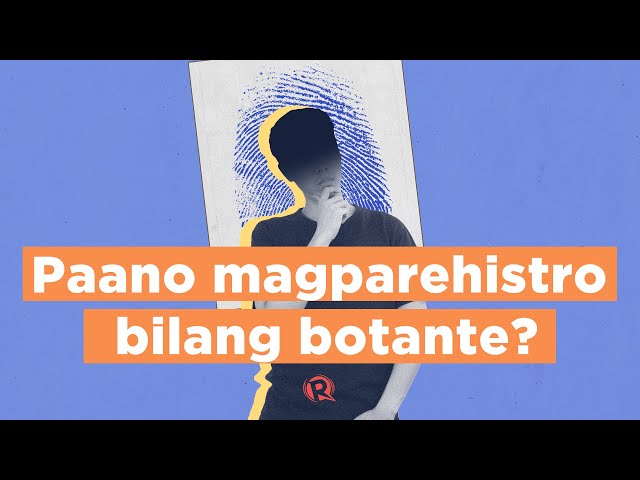 Radio Veritas is a commercial Roman Catholic radio station owned and operated by the Archdiocese of Manila under the Global Broadcasting System.
"1Godly Vote" hopes to expand past the Catholic social teachings and implement "circles of discernment" or groups of people who will discuss who they should vote for, based on what they learned. Their discernment should be transpartisan, said Pabillo, and go down to the local level as well. These groups can then invite others to vote for whom they have discerned are the candidates who are aligned with Church's principles. 
Due to the pandemic, the "1Godly Vote" campaign will be held on different media platforms to deliver information such as candidates' stands on issues, support for existing policies, and the advantages or disadvantages of legislated laws. 
Analysts and experts will give the pertinent information to voters and face-to-face discussion. Analysis of issues may be done by convening different church organizations as participants in a forum, or a debate between candidates can also be organized. 
Also during the forum, "1Godly Vote" convenor Father Jerome Secillano said that the campaign was not limited to Catholics alone, since social issues affect us all. "The four principles as framework for analyzing social issues are not promotional principles, advancing the Catholic Church," he said. "But they seek to achieve is the advancement and promotion of each person. By influencing public policies that will uphold human dignity, human rights, common good, social justice and equality."
Secillano is also the executive secretary of the Bishops' Conference of the Philippines-Permanent Committee on Public Affairs and a priest anchor at Radio Veritas.
Aside from Pabillo and Secillano, Father Nolan Que, member of the Catholic Educational Association of the Philippines-National Capital Region board of directors, and Nina Pia Mendoza Boco, former news editor of the Adamson Chronicle, also spoke at the launch. 
– Rappler.com