Neri Colmenares, Sonny Matula, and Alex Lacson can help bring in more votes for VP Leni Robredo, but forging an alliance is easier said than done
Opposition presidential bet and Vice President Leni Robredo is making good on her promise to forge a more inclusive senatorial slate in the 2022 polls, with her ongoing talks with three Senate aspirants hailing from groups outside the once-ruling Liberal Party's (LP) usual echo chamber.
They are Neri Colmenares of Bayan Muna, Sonny Matula of Nagkaisa and the Federation of Free Workers, and Alex Lacson of Kapatiran Party.
This was confirmed by LP stalwart-turned-senatorial aspirant Teddy Baguilat Jr. and a reliable Rappler source on Wednesday, October 13.
"Yes, but this is just things we heard. [Discussions are with] Sonny, Neri, Alex Lacson," Baguilat said in a Viber message.
Colmenares and Matula also separately confirmed to Rappler that they have been in discussions with Robredo and her emissaries about possibly joining her senatorial lineup.
Both are convenors of the 1Sambayan opposition coalition, which already endorsed Robredo as its presidential bet. Colmenares and Matula, however, went on leave from 1Sambayan since they are running in 2022.
They were also part of the Labor Win senatorial ticket in 2019, which, like all opposition bets at that time, were wiped out by the candidates backed by President Rodrigo Duterte. 
"Yes, talks are ongoing on my inclusion in her slate. Nothing definite yet," said Colmenares, whose Bayan Muna party-list group falls under the Makabayan bloc.
Matula said 1Sambayan convenor and labor leader Renato Magtubo of Partido Manggagawa is among those negotiating with LP and Robredo so he would be included in the senatorial slate.
"May mga pag-uuusap. On leave na kasi ako sa 1Sambayan kasi tatakbo na. Sinabihan ako na ongoing 'yung talks na i-include ako sa senatorial slate ni VP," Matula told Rappler.
(There are talks now. I am on leave right now with 1Sambayan because I'm running. I was told the talks are ongoing to include me in the senatorial slate of VP.)
Lacson was supposed to run for vice president under AKP, but the book author and lawyer dropped his bid in favor of Senator Kiko Pangilinan, Robredo's running mate.
"Senator Kiko is a genuine opposition candidate. If I run for VP, I will divide the votes of the opposition. I have decided [to] support Senator Kiko and VP Leni," Lacson said in a statement last October 8.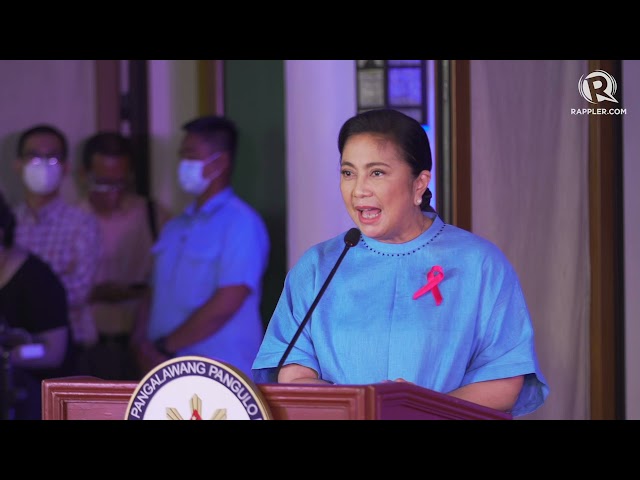 Common values, not political convenience
Baguilat welcomed the possibility of having Colmenares, Matula, and Lacson in Robredo's Senate slate in 2022, as their inclusion would mean an expanded opposition coalition outside the usual LP-Magdalo-Akbayan alliance.
"I'm good with these choices and would be privileged to join them in the Senate. Apart from having discussions with possible allies outside our usual circles of supporters, it's also better that the basis of unity is common values and platform of governance, not just a marriage of political convenience," said Baguilat in a mix of English and Filipino.
Though she is chairperson of the once-ruling LP, Robredo decided to run as an independent bet as a "symbolic" way of showing that she is open to forge alliances with other groups. Her running mate Pangilinan is seeking the vice presidency under LP.
The Robredo-Pangilinan's initial senatorial slate include the following:
Teddy Baguilat Jr (LP)
Leila de Lima (LP)
Chel Diokno (Katipunan ng Nagkakaisang Pilipino)
Risa Hontiveros (Akbayan)
Antonio Trillanes IV (LP)
Robredo is expected to announce her final senatorial slate within the week.
Challenges on the negotiating table
Matula, Colmenares, and Lacson would be strategic additions to the Robredo-Pangilinan senatorial slate, as they could help bring in more voters from the labor sector, the progressives, and the conservatives, respectively.
But it would certainly be a challenge for Robredo to have all of them sit on the same negotiating table, given their differences in ideologies.
Matula is part of the Alliance of Labor Leaders for Leni Robredo, which virtually met with the Vice President herself via Zoom on Wednesday to discuss their five-point labor agenda in 2022.
These includes ending labor contractualization, better pay and subsidies for workers, and ending the culture of impunity on the killings of labor leaders.
"I think she's very open to adopt the proposals of the labor sector," said Matula in Filipino when asked by Rappler on Robredo's feedback regarding the labor agenda they proposed.
It would also be historic if Robredo, an LP stalwart, is able to forge a partnership with the progressive Makabayan bloc, whose members were not initially sold when 1Sambayan endorsed Robredo for president before she officially declared her 2022 bid.
Since 2010, Makabayan has never endorsed a presidential candidate of LP.
Makabayan allied with former Seante president Manny Villar in the 2010 elections, with its senatorial bets Satur Ocampo and Liza Maza as Nacionalista Party's guest candidates running against the late Benigno "Noynoy" Aquino III and LP.
Aquino would later win the 2010 presidential race by a landslide vote. The LP chairman emeritus died 11 years later in June 2021 after a two-year battle with various illnesses.
In 2016, Makabayan endorsed Grace Poe and Chiz Escudero as president and vice president, as opposed to LP's Mar Roxas and Robredo. They also later allied with Duterte who later gave Cabinet posts to leftists, before easing them out in a bitter breakup.
Lacson's Kapatiran, meanwhile, is a known conservative party whose platform is based on Catholic teachings.
The party was among the groups that strongly pushed back against the passage of the reproductive health law, which is considered to be among the landmark laws passed by Aquino during his presidency.
Still, Lacson first ran for senator under Aquino's slate in the 2013 polls, but he failed to win a Senate seat. – with reports from Lian Buan/Rappler.com