'I have always been against abortion,' says Vice President Leni Robredo on Rappler Talk
Vice President Leni Robredo maintained her stance favoring same-sex unions in the Philippines but rejected the idea of decriminalizing abortion, saying local health services should instead be strengthened.
Robredo, one of the potential candidates for president in 2022, discussed these issues in a Rappler Talk interview on Friday, September 3. She was responding to crowdsourced questions about these topics, which often surface during election season in predominantly Catholic Philippines.
"I have always been very open about freedom of choice – 'yung pagbigay ng kalayaan para sa lahat na i-pursue 'yung gusto nila basta hindi ito makakasama sa kapwa niya," Robredo said of same-sex civil unions.
(I have always been very open about freedom of choice – giving freedom for everyone to pursue what they want as long as it would not harm others.)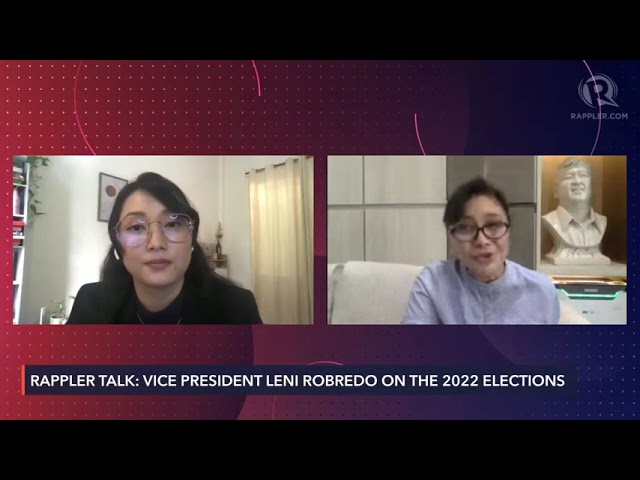 At present, two bills about civil unions are pending at the House of Representatives.
If the bills become law, both heterosexual and same-sex couples can opt for civil unions, which would give them the same benefits as marriage such as adoption, separation, security insurance, labor benefits and privileges, and tax laws.
Robredo is still deciding whether to mount a presidential bid in the high-stakes 2022 elections. The Vice President wants at least a fighting chance if she runs for president, because otherwise she might split the votes of the already-fragmented opposition.
Not in favor of abortion
The Vice President, a known champion for women empowerment, said she is against decriminalizing abortion in the country. But she alternatively urged the government to improve local health services to help avoid "extreme situations" for women.
"I have always been against abortion," she said. "Pero 'yung sa akin, para hindi tayo humantong sa extreme situations, kailangan natin na i-strengthen 'yung local health [services]." (I have always been against abortion, but for me, for us not to reach extreme situations, we need to strengthen our local health services.)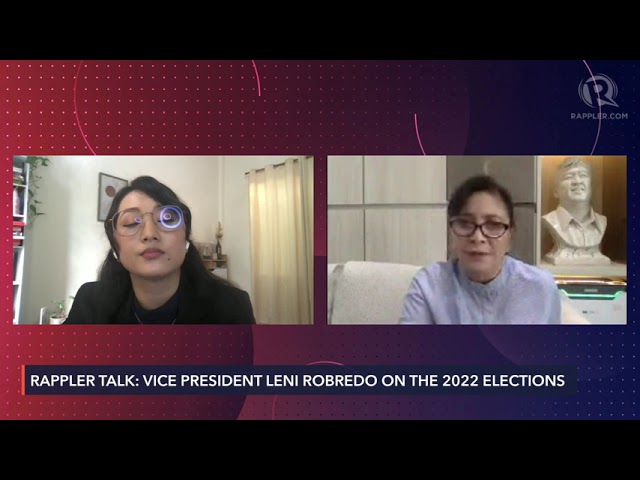 Abortion is punishable by law under the 1930 Revised Penal Code of the Philippines.
Reproductive health advocates continue to push for the decriminalization of abortion, arguing doing so would save women's lives and prevent disability from unsafe aborition complications.
Robredo said that for now, the Office of the Vice President has been working with development organizations to address teenage pregnancies, but she agrees more can be done.
"Ang pakiramdam ko kasi kakaunti lang yung aming nasasaklawan, so 'yung sakin talaga making sure na yung health services available to everyone," Robredo said. (I feel that our reach is small, so for me, it is really making sure that health services are available to everyone.) – Jacq Martinez/Rappler.com
Jacq Martinez, a Rappler intern, is a third year journalism student at the University of Santo Tomas. This article was reviewed by a Rappler reporter and an editor. Learn more about Rappler's internship program here.