Presidential bet and Vice President Leni Robredo says insurgency 'cannot be solved by using a purely militaristic approach' by the NTF-ELCAC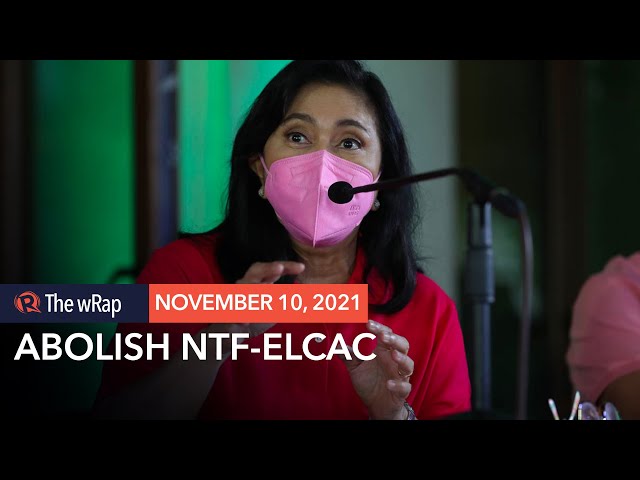 If Vice President Leni Robredo becomes the next Philippine president, she would move to abolish President Rodrigo Duterte's notorious anti-insurgency task force, fearing it would be abused like the bloody drug war.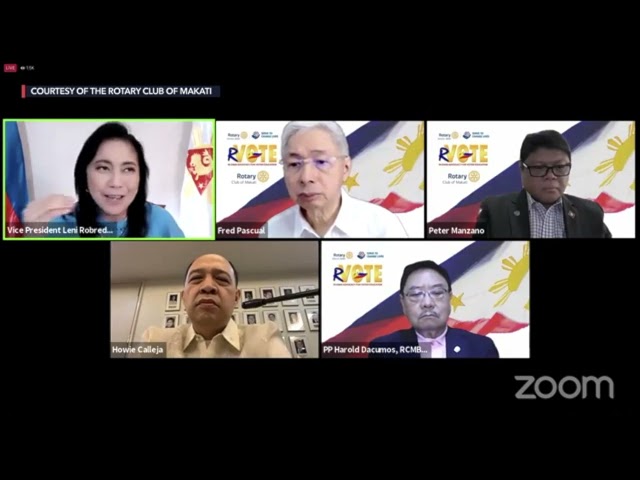 During the virtual RVote Session organized by the Rotary Club of Makati, Robredo likened the persistent red-tagging activities of the National Task Force to End Local Communist Armed Conflict (NTF-ELCAC) to the police force's abuses in carrying out its bloody drug war called "Oplan Tokhang."
"I think I already mentioned this in some of the previous interviews that there really is a duplication of many efforts, the duplication of the mandate, a duplication of the mandate, and it has to be abolished," Robredo said on Tuesday, November 9.
"Ang pinakatakot ko dito is magiging Tokhang uli ito, magiging Tokhang Version 2 (What I fear is that this would become Tokhang Version 2) in sense that the mandate given to the body will be abused, will be used to harass people," she added.
The NTF-ELCAC has long been drawing flak for constantly accusing government critics and other civilians of working with communist rebels.
Senators have moved to slash P24 billion from the task force's proposed 2022 budget due to its red-tagging activities.
Oplan Tokhang was a controversial police operation under Duterte's war on drugs, where cops literally knock on the doors of suspected drug users and dealers to ask them to stop their habit or trade.
Tokhang has since become synonymous to extrajudicial killings following reports of cops killing unarmed suspects. In defending the killings, police officers commonly say that the suspects fought back while resisting arrest or "nanlaban."
On Tuesday, Robredo reiterated her position that peace talks with the Communist Party of the Philippines, its armed wing New People's Army, and its political National Democratic Front (CPP-NPA-NDF) should be continued.
She rejected what she has described as the "militaristic approach" against the communist insurgency, urging civil society, the private sector, and even the Church to join the peace process.
"There must be a call for a complete cessation of hostilities and violence and to spare hostilities in conflict affected areas. There must be a rejection of the militaristic approaches to ending internal armed conflict," Robredo said.
Robredo said basic services in conflict-affected areas should be increased, while government reintegration programs for former rebels and their families should be strengthened.
"This cannot be solved by using a purely militaristic approach. We have to go to the root of the problem of insurgency to be able to give a long-term solution to the same," said the Vice President.
In October, Robredo had renewed her call for localized peace talks with communist rebels throughout the country as a step to forging an agreement with the CPP-NPA-NDF. – Rappler.com