(1st UPDATE) But Senator Frank Drilon, who was also present during the meeting, says 'no agreement can be reached' on a 2022 alliance
Vice President Leni Robredo met on Saturday, October 2, with presidential aspirant Senator Panfilo Lacson and his running mate, Senate President Vicente Sotto III – an indication that Robredo has still not given up on uniting the opposition in the 2022 elections.
Robredo's ally and Senate Minority Leader Frank Drilon, who was present at this meeting, confirmed this to Rappler on Sunday, October 3.
At least two other sources separately made confirmations with Rappler that the meeting took place. Lacson, however, said he "will neither confirm nor deny that a meeting occurred."
Sotto later confirmed he and Lacson did meet with Robredo and Drilon, but refused to give more details.
"Yes, we met. Best to ask them instead. Ungentlemanly of us to say what we talked about," Sotto told Rappler.
According to Drilon, he and Robredo met with the two senators as part of Robredo's ongoing efforts to forge a united front for all dissenting forces against President Rodrigo Duterte.
But the Vice President still could not find a common ground with Lacson and Sotto, who were the first 2022 tandem to launch their candidacies.
"Yes, I confirm a meeting took place with Sen Ping and Sen Tito. It was part of the continuing effort of VP Robredo to unite the opposition. No agreement was reached. My impression is that no agreement can be reached," said Drilon, also vice chairman of the once-ruling Liberal Party (LP). Robredo chairs LP.
Robredo believes only a united opposition stands a chance to win the elections and block an extended Duterte hold on power in 2022. She was already endorsed as presidential bet by the 1Sambayan opposition coalition, though she has yet to formally accept the nomination.
A well-informed Rappler source said that in looking for her possible running mate, Robredo wants to tap the broadest base possible.
"The ideal scenario is the broadest base that we can get. The objective to unite the opposition and build a bigger coalition is still clear," said the source.
Asked by Rappler if there is no more hope for a possible Robredo-Sotto or Robredo-Lacson tandem following Saturday's meeting, Drilon merely said, "That's SP Sotto's or Sen Lacson's call, not Vice President Robredo's."
Both Robredo and Lacson were trailing in the latest Pulse Asia survey, with each getting voter preference ratings of only 8% and 6%, respectively.
It's a different story for Sotto, who is now the new survey front-runner in the vice presidential race with his double-digit lead over Duterte himself.
This isn't the first time the Vice President has tried to strike a deal with Lacson and Sotto for the sake of a united opposition ticket.
In August, Lacson had offered a unification plan to Robredo, but the Vice President rejected it. Lacson wanted all possible opposition bets filing for candidacy, and then withdrawing over time in favor of the best polling contender.
Robredo turned down Lacson's proposal, fearing this tactic would lead her supporters on. The Vice President promised that once she runs for president, she would be fighting until the end.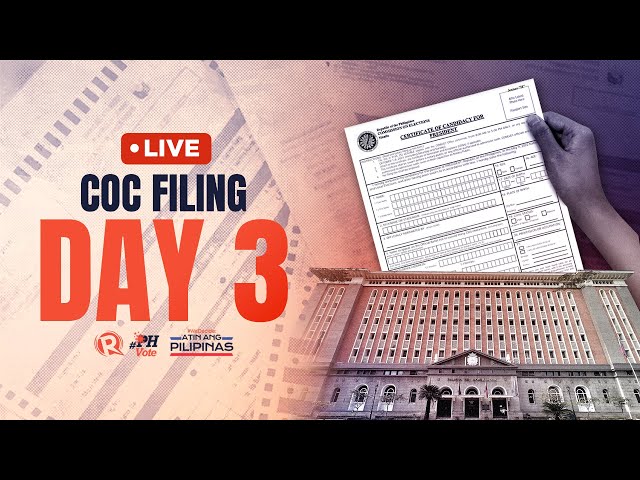 Drilon believes Robredo will run for president
Though Robredo has not decided on her 2022 electoral bid, Drilon believes she will run for president.
The LP stalwart plans to help Robredo campaign for 2022, though Drilon said roles in the Vice President's potential campaign team have not yet been defined.
"In my personal opinion, I think she is inclined to run for president, but it is best that you ask her," Drilon said.
Is he considering to become Robredo's running mate? Drilon said no, reiterating that he plans to retire from politics in 2022.
"Not interested in being a vice presidential candidate. I have done my share in my over 30 years of public service. Give others a chance," Drilon said.
Robredo is expected to finally announce her decision on her 2022 electoral bid soon.
She continues to keep her allies and rivals guessing on her next play, especially with her decision to transfer her voter registration from Naga City to Magarao town in Camarines Sur.
This clears the way for Robredo to run for Camarines Sur governor instead. But her spokesperson Barry Gutierrez said the voter registration transfer was not necessarily in preparation for a gubernatorial run. – with reports from Rambo Talabong/Rappler.com