This is AI generated summarization, which may have errors. For context, always refer to the full article.
But will the likes of Isko Moreno and Manny Pacquiao, who have already announced their presidential bids, give way to the undecided Leni Robredo?
The 1Sambayan coalition is still not giving up on uniting the opposition, even if it has now become more likely that anti-Duterte presidential bets would be facing off against each other following the group's endorsement of Vice President Leni Robredo.
1Sambayan lead convenor and retired Supreme Court associate justice Antonio Carpio said on Thursday, September 30, that they would continue their unity talks with the other contenders even if they had already chosen Robredo as standard-bearer.
"The unity talks will continue even as we have chosen VP Leni already and that's very clear. The unity talks continue up to now," said Carpio in a press briefing.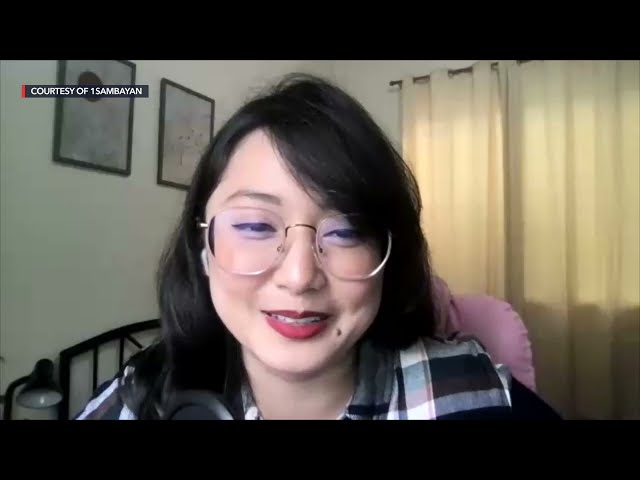 But Sambayan is apparently hoping the other presidential hopefuls would give way to the undecided Robredo – the leader of the Philippine opposition who thanked the coalition for endorsing her but still did not categorically say if she would actually gun for Malacañang.
"Well, we live in a democracy so we really cannot prevent anyone from running for president. But all we can do is persuade… them that we have a big group that's supporting one candidate, and maybe you can reconsider because if you run, you would probably be getting votes away from our candidate," Carpio said.
1Sambayan was formed in March with the belief that only a single slate of national candidates would give the fragmented opposition a chance to win the high-stakes 2022 polls that would elect President Rodrigo Duterte's successor.
But it has been a tough task to take on for the convenors.
They initially named six nominees for president, but only Robredo and ex-senator Antonio Trillanes IV agreed to be part of the selection process. Human rights lawyer Chel Diokno was also nominated, but he decided to run for senator.
Diokno said Robredo's nomination was "well-deserved," arguing "there's no other person ready to serve us than VP Leni."
1Sambayan continued to talk with other presidential contenders outside their nominees list, including the wildly popular Manila Mayor Isko Moreno as well as boxing legend-turned-senator Manny Pacquiao.
Moreno initially begged off to become an 1Sambayan nominee, but later rejoined the selection process, according to Carpio.
But opposition talks are breaking down, with Moreno and Pacquiao already announcing their own presidential candidacies even before 1Sambayan was able to decide on who to endorse.
Robredo herself has been reaching out to other bets in a bid to a build an umbrella coalition. The Vice President has appealed to her supporters and allies to pray for her and to trust that she would ultimately decide what's best for the country.
Based on the latest Pulse Asia poll, Moreno has the highest chance of beating survey frontrunner and Davao City Mayor Sara Duterte compared to Pacquiao and Robredo.
Moreno (13%), and Pacquiao (12%) are virtually tied with former senator Ferdinand "Bongbong" Marcos Jr. (15%) in Pulse Asia's poll. Robredo is still in sixth place with a voter preference rating of 8%. – Rappler.com