Is another senatorial bid for the Marawi civic leader in the works?
Mindanao civic leader Samira Gutoc has been named a ranking member of Aksyon Demokratiko, the national political party now led by Manila Mayor Isko Moreno.
Gutoc, who ran for senator in the 2019 elections under the Liberal Party, is now member of Aksyon's National Executive Board, said party chairperson Ernest Ramel on Friday, August 13.
"Sam is a perfect fit for Aksyon because of her solid record in public service and her care for communities, including displaced persons and women," Ramel said.
Aksyon also quoted Moreno as saying he was glad of the addition of Gutoc to Aksyon.
In mid-July, Gutoc paid Moreno a visit in Manila City Hall, a sign of possible 2022 alignments. Vice President Leni Robredo has also met with Moreno for "exploratory talks" linked to the 2022 elections.
Moreno was elected Aksyon president only last Tuesday, August 10. The move has fueled speculations that the Manila chief executive is eyeing a 2022 presidential bid.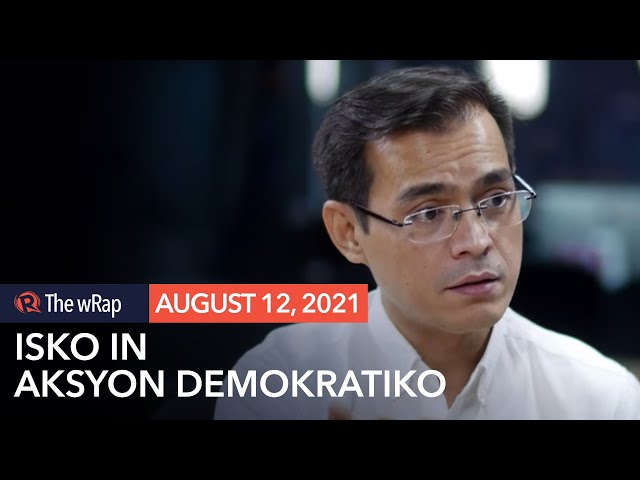 In similar fashion, Gutoc's decision to join Aksyon two months before the filing of candidacies could be an indication that she too has 2022 plans, likely a second senatorial run.
Gutoc, like Moreno, was once an appointee of President Rodrigo Duterte's, serving as a member of the Bangsamoro Transition Commission in 2017. But she resigned over Duterte's joke about soldiers raping women during the martial law he declared over Mindanao.
Aksyon Demokratiko was founded by the late senator Raul Roco in 1997. Apart from Moreno, its other officers include Pasig Mayor Vico Sotto and Manila Vice Mayor Honey Lacuna. – Rappler.com