This is AI generated summarization, which may have errors. For context, always refer to the full article.
'There will be a proper time to attack my performance as an LCE (local chief executive) in this pandemic if she dares to run for president,' says Davao City Mayor Sara Duterte
Davao City Mayor Sara Duterte reacted strongly to Vice President Leni Robredo's remarks about the COVID-19 surge in Davao City, taking them as an "attack" on her mayorship and the city's medical community.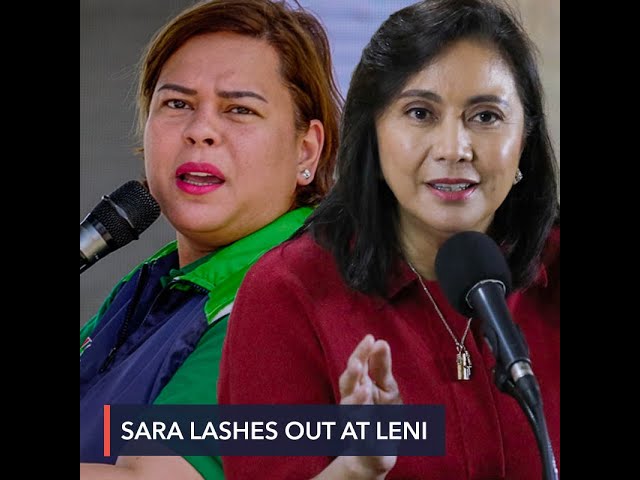 Duterte, in a statement sent to media by her staff on Monday, June 14, said Robredo should "refrain from giving advice if she knows nothing about what is happening on the ground."
"This has been the hallmark of her term as VP, where she puts forth comments on matters and affairs she lacks understanding and knowledge on and does not offer anything helpful to solve a problem," said President Rodrigo Duterte's daughter.
The exchange of words comes amid heightening political moves related to the 2022 national elections, where observers expect Robredo and the younger Duterte to go head-to-head.
Politicians will be finalizing their candidacies in October, or in four months. Official campaign season for presidential and vice presidential bets begins in February.
What did Robredo say?
Duterte apparently took offense at Robredo's comments during her weekly radio show, BISErbisyong Leni, where she said Davao City could learn from the experience of Cebu City in bringing down COVID-19 transmissions.
The Vice President made no mention of the mayor at all, though her co-host Ely Saludar, began the topic by saying Davao City, the President's hometown which is led by his daughter, has been referred to as a new "epicenter" of the country's outbreak.
"Ako, Ka Ely, makakatulong na tingnan kung anong ginawa sa Cebu. Kasi kung titingnan mo ngayon na nagsa-spike na, sa Cebu parang controlled, 'di ba?" said Robredo. (For me, Ka Ely, it will be helpful to look at what Cebu is doing. Because if you look at areas where there is a spike, in Cebu, it looks controlled, right?)
"Parang controlled and marami ang ginawa – ang partnership doon, Ka Ely, hindi lang talaga LGU pero very active doon ang medical community," she continued. (It appears controlled and many things are being done. The partnerships there, Ka Ely, involve not just the local government unit but the medical community there is very active.)
Davao City surpassed Quezon City in terms of average new daily cases in the first week of June, according to experts from the Octa Research group.
The Duterte hometown accounted for a majority of COVID-19 deaths in Southern Mindanao, based on government data as of early June.
Meanwhile, Cebu City has been praised even by President Duterte's pandemic task force officials for significantly taming its past COVID-19 spikes.
Sara: It's an 'attack'
But rather than regard Robredo's words as a suggestion, the younger Duterte took it as an attack on her city's private sector and medical frontliners.
"The private sector has been very helpful and has tremendously contributed to the COVID-19 response in Davao City. In addition, the VP should not attack the medical community of Davao City as being inactive when they have been silently suffering and working tirelessly to help save lives since March of last year," said the mayor.
She then accused Robredo of making an "attempt at politicking" then ended her statement with a sentence likely to hearten people who want the President's daughter to run in the 2022 elections.
"There will be a proper time to attack my performance as an LCE (local chief executive) in this pandemic if she dares to run for president," said Sara.
The Davao City chief has yet to make any definite announcement on her plans to run for higher office in 2022. But President Duterte has repeatedly claimed he does not want her to run for president, despite urgings of his and her supporters.
Robredo, meanwhile, is still undecided about 2022 – saying among her options are gunning for the presidency, running for Camarines Sur governor, or retiring from politics.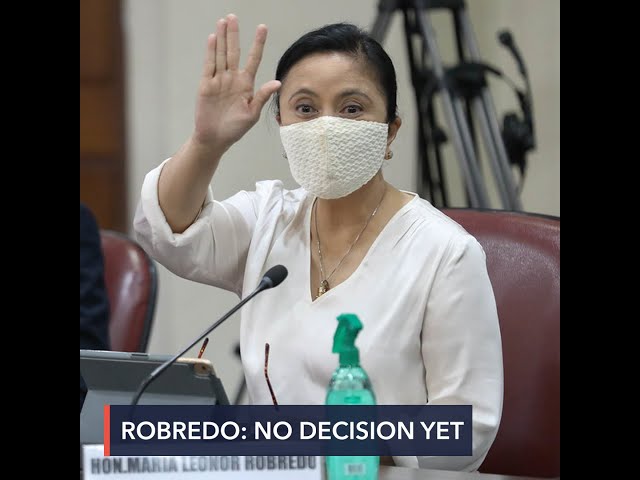 In the same radio interview that angered Sara, Robredo advised opposition groups to avoid acting like all administration supporters are wrong or incompetent.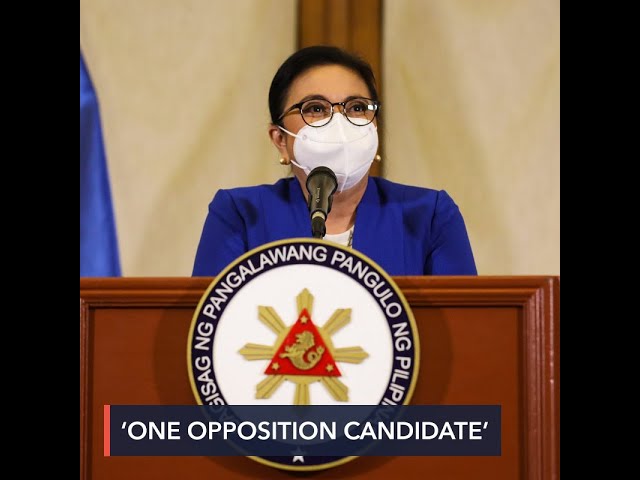 Robredo is one of the 6 nominees for president and vice president named by the anti-Duterte coalition 1Sambayan on Independence Day, June 12. She believes the opposition should field only one candidate if they want to defeat the candidate Duterte would endorse. – Rappler.com