Senate President Vicente Sotto III files his certificate of candidacy for vice president
After decades of serving in the Senate and capping his term as its president, Vicente "Tito" Sotto III seeks the vice presidency alongside his standard bearer and longtime ally, Senator Panfilo Lacson.
On Wednesday, October 6, Sotto filed his certificate of candidacy with the Commission on Elections, making official his bid for the second highest position in the country.
Lacson and Sotto are running on the same platform that catapulted Rodrigo Duterte to Malacañang in 2016: a campaign against illegal drugs, criminality, and corruption. But Sotto and Lacson said they would do theirs differently.
Also a veteran comedian and musician, Sotto sells himself as one of the more experienced candidates in 2022. At 73, he has served as vice mayor of Quezon City, the most populous city in the country, as Dangerous Drugs Board chairman under the administration of Gloria Macapagal Arroyo, and as senator for four terms so far.
Towards the end of his first Senate term in 1998, he was initially eyed as Arroyo's vice presidential candidate. Plans changed when Arroyo agreed to slide down to become the running mate of then-Speaker Jose de Venecia Jr.
Sotto won his third senatorial term in 2010 under the banner of the Nationalist People's Coalition, which he now chairs. It's a national party, which counts at least 3 senators, 7 governors, 30 lawmakers, and 20 mayors as allies across the country.
The case against Sotto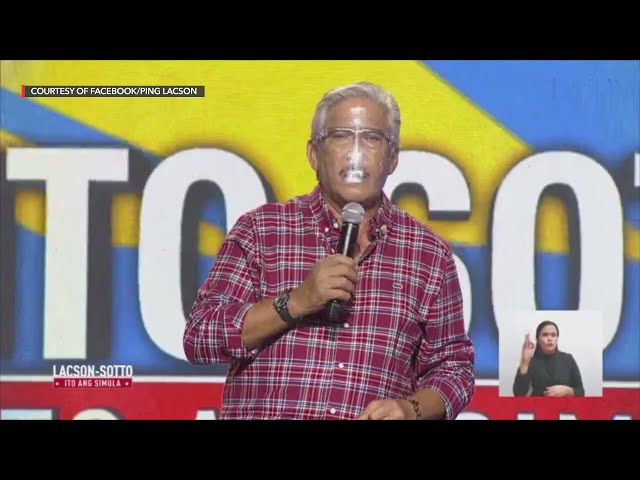 Sotto is the earliest vice presidential hopeful to announce his candidacy. He, along with Lacson, launched their campaign on September 8, with the message of the two longtime lawmakers having enough of Duterte.
Ever since the elections season, Lacson and Sotto began sharply criticizing Duterte's policies. The Senate, for one, has spent hours probing the Duterte government's deals with embattled company Pharmally.
While the Senate probe uncovered anomalies in the Duterte administration, critics have pointed out that Lacson and Sotto had been its "enablers" for supporting it in the face of controversy.
In 2017, Sotto called for the resignation of Commission on Human Rights Chairman Chito Gascon for criticizing Duterte. "If you work for an institution, or you're with an institution, speak well of it. Otherwise, resign then, damn it," Sotto said then.
Lacson and Sotto denied the "enabler" tag, saying that they criticize only when needed.
Before their filing of COCs, the two took part in an effort to unify non-administration candidates but ultimately decided to run on their own. – Rappler.com